National Football League
National Football League
Ex-MLB pitcher teaching QBs to throw
Published
Jun. 15, 2012 1:00 a.m. ET

The NFL's hottest quarterback guru is tinkering with Tom Brady, Carson Palmer and Drew Brees. The catch about the man who has the ear of these megastar signal callers: He's a baseball pitching coach.
For decades, big league pitchers and NFL quarterbacks had only their high profiles and higher salaries in common. But Tom House made a discovery watching slow-motion video of an athlete's movements.
Mechanically, pitching and throwing a football are exactly the same. "Scarily the same," House said. "The same sequence, timing and the same mechanical interpretations."
House, for instance, discovered that Brees, the New Orleans Saints' star quarterback, and Hall of Fame pitcher Nolan Ryan have the exact same throwing motion.
The end result of the discovery is House's unusual training camps for quarterbacks, which can last up to two weeks.
House, who is 65 and pitched eight years in the major leagues with a 3.79 ERA, is a former pitching coach with the Texas Rangers and currently acts as adviser for the USC baseball team.
Kansas City Chiefs quarterback Matt Cassel, who quickly realized House's value, said he finds himself more aware of his mechanics.
According to House, the breakthrough link between pitchers and quarterbacks couldn't be picked up by regular fans. But with recent improvements in three-dimensional motion analysis, House is able to analyze motion at 1,000 frames per second, up from 32 frames that the human eye can process.
The key, according to House, is that many of the same mechanical wrinkles from baseball can be molded for football. Like pitchers, quarterbacks have both accelerating and decelerating muscles in their arms.
House said he does not market to the quarterbacks but news has spread by word of mouth. He said he's not trying to overhaul mechanics of any quarterback and instead compares his job to "looking at all the Ferraris in the shop and trying to put the oil in the tank."
New England's Brady, the most high profile of the cases, came to House's camp to see where his mechanics stood. House admits Brady is "pretty stinking good" and mostly they worked on "joint integrity."
House said his goal is to send quarterbacks back to their hometowns with a "tool kit," both mentally and physically, that they can use during the offseason.
---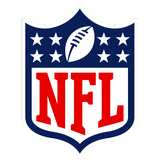 Get more from National Football League
Follow your favorites to get information about games, news and more
---