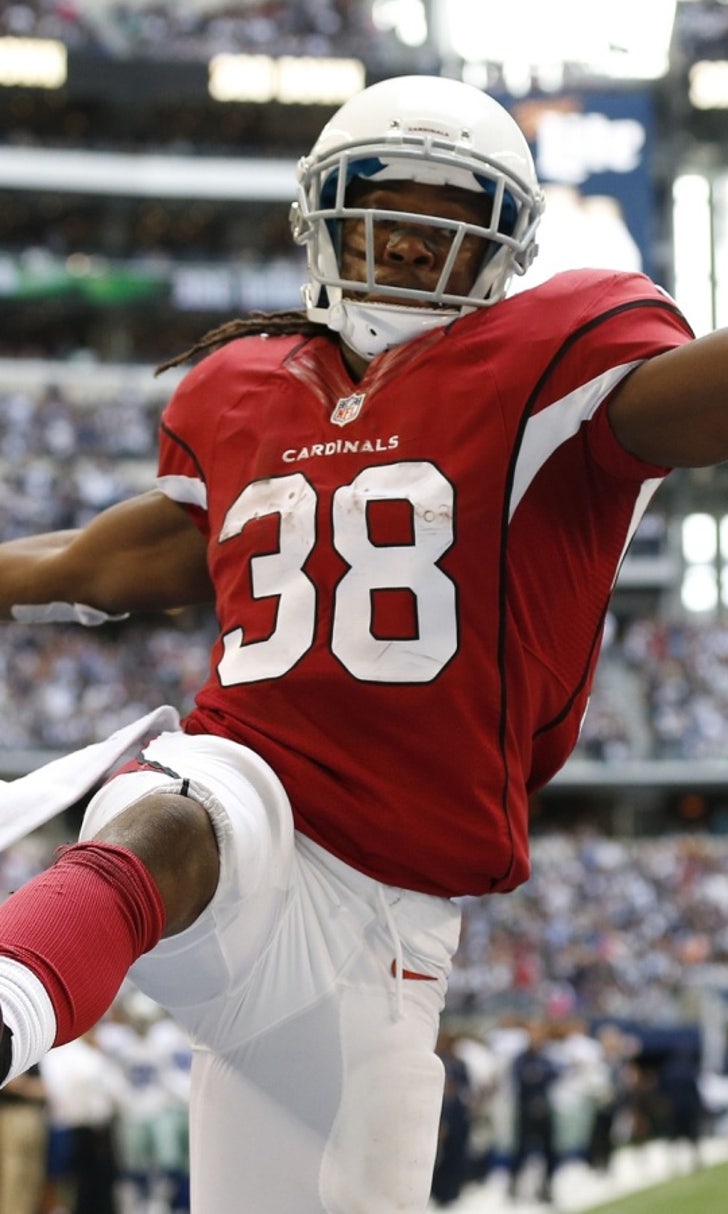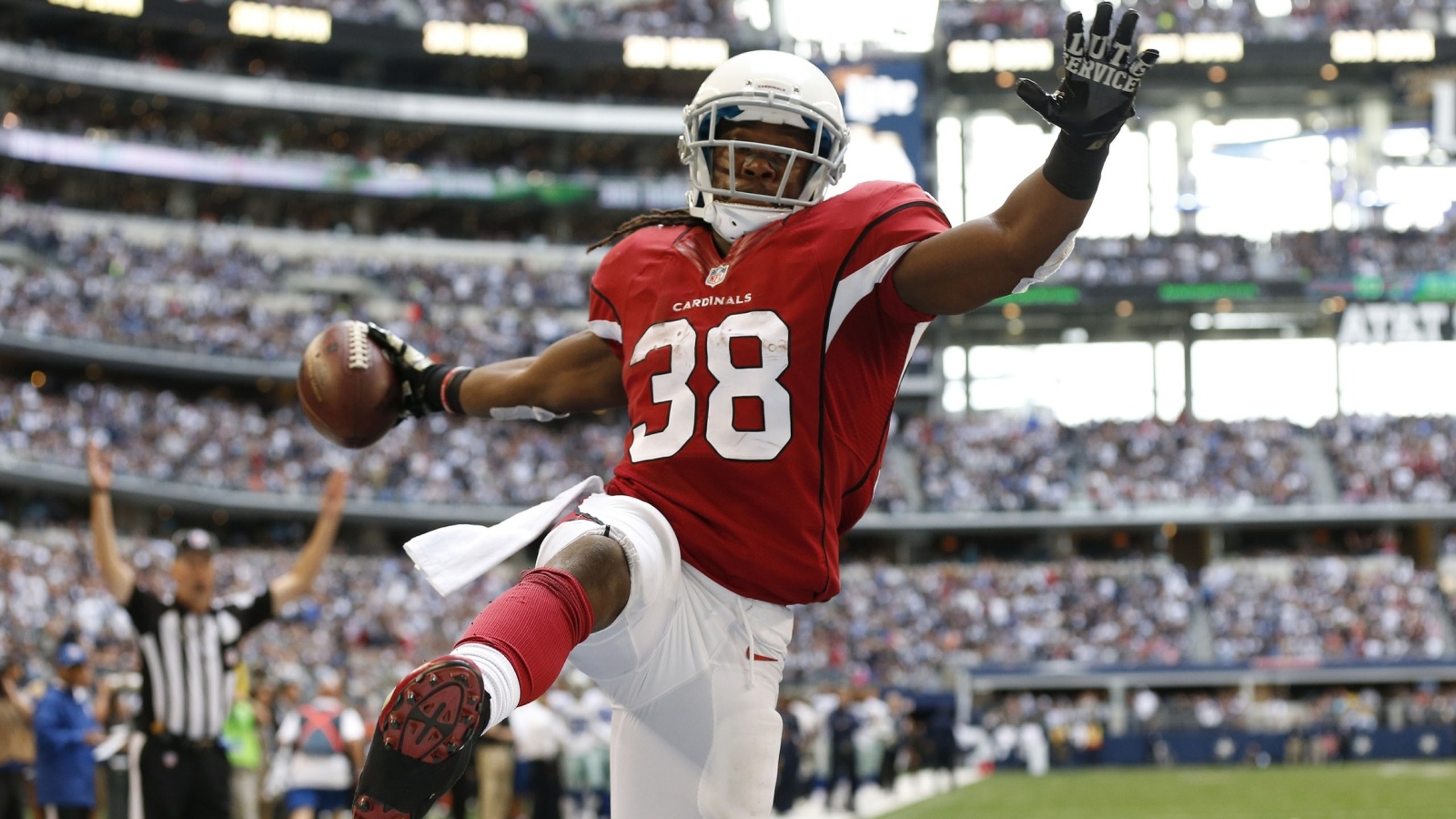 Ellington content with complementary role on high-powered Cardinals
BY foxsports • November 20, 2015
Andre Ellington is no longer married to the idea of being the every-down back for the Arizona Cardinals.
"Just being the competitive player that I am, you want to be out there as much as possible," Ellington told the team's official website. "But I think the best thing right now, until I get a little bit bigger and stronger, is to get limited touches here and there."
Ellington opened the season as the starter and rushed for 69 yards and a touchdown on 12 carries, but he suffered a sprained knee in the contest that sidelined him for the next three games. Injuries also plagued Ellington last season, which is why he's thinking he's more suited to a secondary role.
"I really feel like I can stay explosive if I'm getting less (work)," Ellington said. "This year, opposed to last year and the year before, we have more guys who can kind of get it done as opposed to just me. Having those guys helps me out."
Ellington has not had more than five carries since Week 1 but he's making the best out of the minimal touches. He had a 63-yard scoring run at Detroit and sealed Sunday night's victory at Seattle by scoring on a 48-yard draw play.
"I mean, I'm still willing to take on the load if I have to," Ellington said, "but when we have help, why not use it?"
---
---