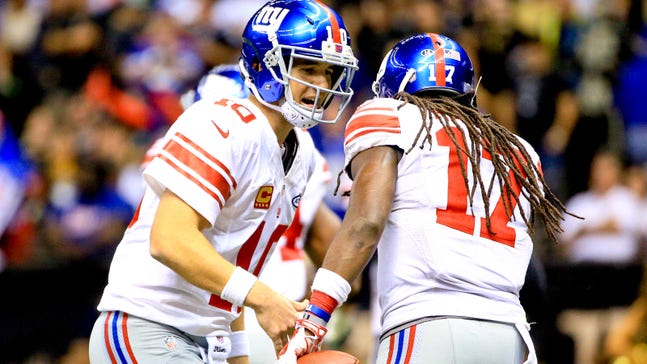 Eli Manning becomes first QB in NFL history to lose a game with this stat line
Published
Nov. 2, 2015 8:23 a.m. ET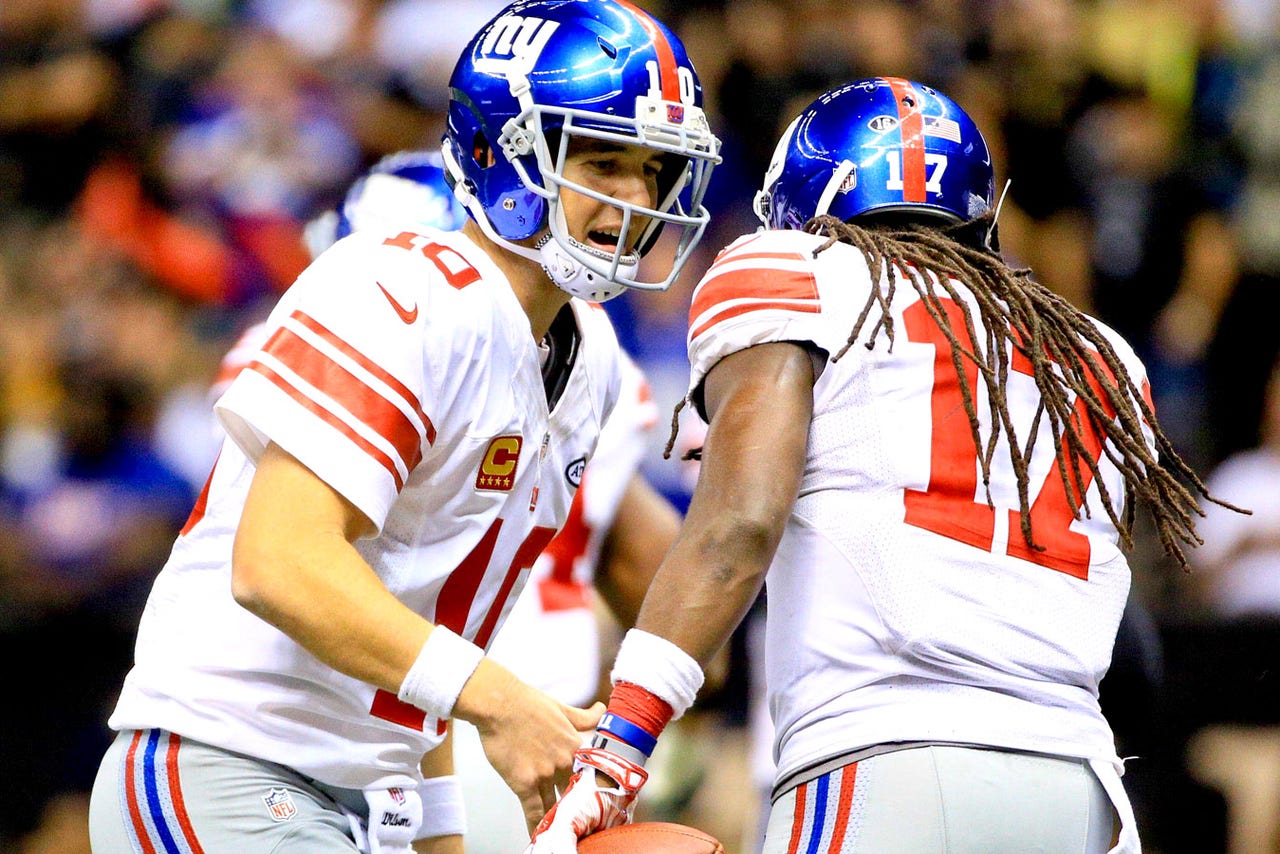 In the history of the NFL, no quarterback has ever thrown six touchdowns and zero interceptions only to lose anyway. In Week 8, New York Giants quarterback Eli Manning broke that record when he threw for six touchdowns and no interceptions, but the Giants lost anyway 52-49.
Manning broke one individual record Sunday, when he threw for six touchdown passes in one game. However, he has had better numbers in his career in completion percentage, yards and quarterback rating. That's pretty impressive when you consider that Manning completed 73.1 percent of his passes for 350 yards in Week 8.
After the game, Manning admitted that he can't remember ever being in a game quite like that one.
"It was a wild one. Don't know if I've ever played in one quite like that," Manning told reporters. "With that many touchdowns, back and forth and Drew (Brees) playing great. There were, what, 12 touchdown passes in the game — 13 if you count his interception to us. So, uh, it was ... uh, or was it 14? I can't keep up. A lot of touchdowns, a lot of offense, wish we could have come out on top."
Three of Manning's six touchdowns went to his favorite target -- Odell Beckham Jr. The second year wide receiver finished with 130 yards receiving and three scores on eight catches. According to Beckham, Sunday's performance was not a fluke.
"It doesn't really surprise me that he came out and had the game that he had," Beckham told reporters after the game. "He's back in his hometown as well. He's fully capable of doing what he did today, every single time. It's just a matter of us all being on the same page and executing."
Just one year after throwing 30 touchdowns and just 14 interceptions in his first season in offensive coordinator Ben McAdoo's offense, Manning is off to another scorching start. Through the midseason point, Manning has 17 touchdowns and just four interceptions with 2,126 passing yards and a 66 percent completion percentage.
---
---