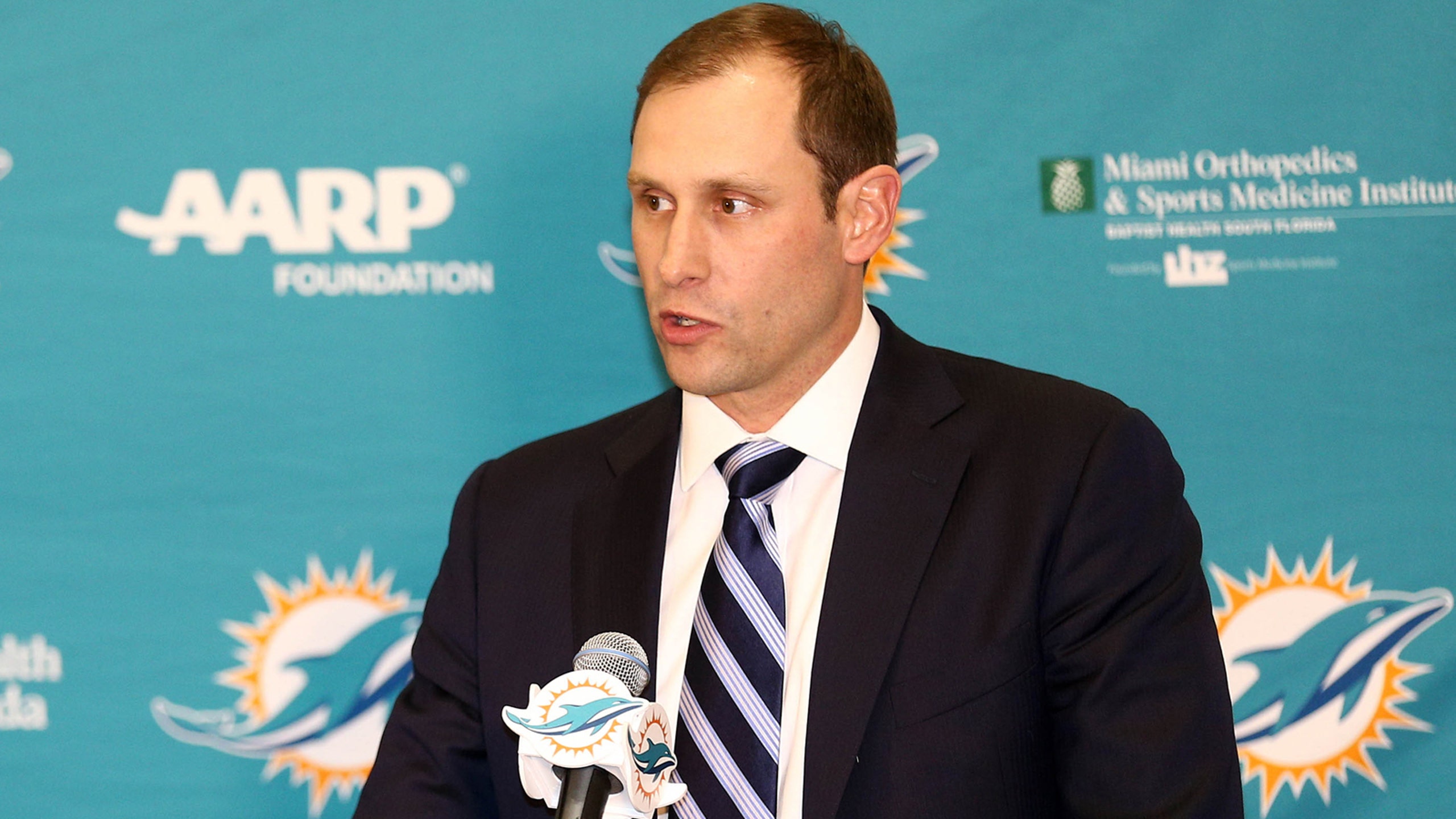 Dolphins owner says Adam Gase will lead team to 'many, many Super Bowls'
BY Cameron DaSilva • January 11, 2016
The Miami Dolphins haven't won a playoff game since 2000 when they beat the Indianapolis Colts in the first round. They proceeded to lose in the divisional round and have been back to the postseason just twice since then. Furthermore, the Dolphins have finished with a winning record once since 2006, and haven't done so in the past seven seasons.
Things could be turning around, though. According to owner Stephen Ross, they could be back at the top of the sport in the near future. And that's all thanks to the recent hiring of head coach Adam Gase.
Via James Walker of ESPN:
"I think in Adam Gase we have found that person that will lead us to many, many Super Bowls in the future," Ross said. "I am not predicting this year. It will take time and so there is no big prediction here because I know what you guys want [me] to say. But I've got to tell you, I'm excited to have him."
Gase has never been a head coach in the NFL, so that's quite the statement to make just two days after hiring the man. He's also the youngest head coach in the league at the age of 37. His track record as an offensive mind is solid, having worked with Peyton Manning and Jay Cutler, but the Dolphins are far from a Super Bowl-caliber team -- and their 6-10 record is evidence of that.
Regardless, Ross remains extremely confident and optimistic of his team going forward now that he has a head coach in Gase.
"I own the Miami Dolphins because I want to win Super Bowls, not just make the playoffs," Ross said. "And I think Adam Gase puts us in the best position to win Super Bowls and becoming the winning organization that people expect and want."
---
---