National Football League
National Football League
Divisional needs: NFC North preview
Published
Apr. 12, 2013 1:00 a.m. ET

The NFC North returns arguably the most competitive division in all of football. The Packers and the Vikings are both coming off playoff appearances and the Bears coming off a 10-win season. Per the usual, the Packers refrained from making any major additions in free agency while the Vikings stole Greg Jennings right out from under them. But it was the Bears making the most of the offseason with the additions of Martellus Bennett, DJ Williams, Matt Slauson and Jermon Bushrod.
There is no clear-cut favorite between the three to win the division, and even the Lions, coming off a disappointing four-win season in 2012, will be a tough out.
When there is no clear-cut advantage within a division, I always turn to the quarterbacks, and it would be hard to bet against Aaron Rodgers even with a depleted receiving corps.
Detroit Lions
Finished: 4-12
Drafting: 5th
Needs: DE, OT, CB, LB
The Lions have made some fantastic moves this offseason and are much better than the 4-12 club from last year. Reggie Bush should fill in nicely at a position that has been a revolving door for the Lions in recent years because of injuries. Also, Bush complements Mikel LeShoure very well in style of play.
Re-signing Louis Delmas was big and he will be even better if he can finally stay healthy for a full season ... a tall order for a player that has never played all 16 games in a season and only 19 out of 32 in the last two years. Glover Quin will pair with Delmas to become a very solid tandem of safeties, but they will have their hands full unless the Lions upgrade at cornerback.
Had they been able to retain defensive end Cliff Avril, the Lions would have addressed the need for an offensive lineman to protect Matthew Stafford's blindside. Now, they will have to draft the best player available between the two positions — and at No. 5 overall, they can't afford to miss.
The Lions, whether it be a pass rusher or a lineman, need a player to come in and contribute in a big way from Day 1.
At pass rusher, they would be looking at either Dion Jordan or Ziggy Ansah. Jordan is most likely going to Jacksonville at No. 2 and Ansah is still somewhat of a project . If offensive tackle Eric Fisher is still of the board, he is the obvious choice. That would allow for Riley Reiff to move over to his more natural side and Fisher to become a franchise left tackle.
The wild-card could be Dee Milliner, the most-talented corner in the draft. Unless a team trades up for him, it's likely that he will be available when the Lions pick fifth. The Lions are in desperate need for a corner and Milliner would walk into a starting role. Can Detroit justify taking Milliner if Fisher is still available? It will be interesting to see how their board is setup.
Chicago Bears
Finished: 10-6
Drafting: 20th
Needs: OG, CB, LB, DT
Chicago fired Lovie Smith after a 10-win season and will enter the 2013 campaign with Marc Trestman as the new head coach. Trestman will bring along two new coordinators in Aaron Kromer and Mel Tucker. All three coaches are new to Chicago, but are all veterans of the league and are great hires for this team. There is no doubt that there will be a strategic shift in style, both offensively and defensively.
Under Smith, this defense played basic schemes, but played them very well while thriving on creating turnovers with forced fumbles or interceptions. Smith preached for the first tackler to rip the ball away and for the rest of the team to fly to the play and secure the tackle … the exact opposite of what most defensive coaches preach. The timing is right for a shift in philosophy as the Bears will be without two of their three starting linebackers from last year, one of which is future Hall of Famer Brian Urlacher.
Offensively, Trestman is the quarterback whisperer and his hire immediately made Jay Cutler better. The Bears needed to address the offensive line and did so by adding Bushrod and Slauson, but they could still target a linemen with another early selection to add some depth at the position. Sitting at No. 20 overall, the Bears may be just outside the range of the top offensive linemen in the draft, both at tackle and guard. They may have the option of either Menelik Watson or D.J. Fluker, but with the top-five linemen already off the board, it's likely they look elsewhere with their top pick.
The most obvious position to address is inside linebacker. They could start the run on inside linebackers as Minnesota and Houston pick behind them and each team looks to add at that position. Chicago could go with the more athletic Alec Ogletree or the more-polished Manti Te'o. Te'o has obviously gotten some negative publicity throughout the evaluation period for the girlfriend hoax, but also for his measureables at the combine. His 4.82 40-yard dash was slower than expected, but he is the classic example of a player actually playing faster on the field than he does on the track.
Chicago could also decide to pair a defensive tackle with Henry Melton, who has grown into the best pass rushing interior defensive lineman in the entire NFL. If they did that, Sylvester Williams from UNC or Sheldon Richardson from Missouri would be obvious upgrades with the 20th overall pick.
Minnesota Vikings
Finished: 10-6. Eliminated by Green Bay in the wild-card round
Drafting: 23rd and 25th
Needs: LB, DT, CB, OG, S
Minnesota managed to squeak out a surprising playoff appearance in the 2012 season, but it would be hard-pressed to match that success in 2013. The Vikings can't count on Adrian Peterson having another near-record-breaking year. If they can't find some balance in that offense, they won't even be sniffing a playoff run.
Christian Ponder got off to a hot start in 2012 and was one of just two starting quarterbacks to complete the first four games without throwing an interception. He threw two picks in Week 5 and then it was all downhill from there. The Vikings added a weapon for Ponder in Greg Jennings, but lost Percy Harvin. While I don't have the position listed in the biggest needs for the Vikings above, wide receiver could very easily be one of their two picks in the first round.
With the 23rd and 25th picks in the draft, the Vikings should have the ability to select an elite talent at the receiving position.
Cordarrelle Patterson is my No. 1 prospect, but Tavon Austin is a very similar playmaker albeit at four inches shorter and 40 pounds lighter. Both prospects could be gone by the time the Vikings pick. If so,  Keenan Allen could be an attractive option. Allen could have been the top overall receiver in this draft had it not been for a knee injury that kept him out of the evaluation period altogether.
The other position of need is at inside linebacker and, like I discussed with the Bears at No. 20 overall, the Vikings would be looking at Ogletree or Te'o. I also have Kevin Minter being a first-round talent, but don't think he fits in with the scheme of the Vikings as well as the other two. Minter is more of a run-fitting thumper but lacks the overall athletic ability to be comfortable dropping into zones and playing in the Minnesota Cover-2 scheme.
Green Bay Packers
Finished: 11-5. Eliminated by San Francisco in divisional round
Drafting: 26th
Needs: OL, RB, OLB, WR, S
As expected, the Packers remained quiet during the offseason signing period, but that didn't prevent other teams from targeting their players. The Vikings signed away Greg Jennings, Rodgers' most reliable target. Then, the Colts signed Erik Walden and the Chiefs signed Frank Zombo, leaving them very thin at outside linebacker, a position that was already in need of an upgrade.
The Packers were also hit with the retirements of Donald Driver and Jeff Saturday. While neither of those players will have a direct impact on 2013, it still leaves the Packers with additional voids to fill.
With the 26th pick, the Packers could go in a number of directions, addressing any of the five needs listed above.
The Packers need help at the skill positions, but No. 26 could be too early to draft a running back. Also, the wide receiving position is so deep, that they will most likely look to address that in the mid to later rounds. That leaves them with a couple of options including offensive line, outside linebacker or safety.
I like the versatility of Wisconsin's Travis Frederick, who played center and guard for the Badgers. Frederick, much like former teammate Peter Konz, could come in and start at a position of need. The gamble with Frederick is many people think he could be available in the second round. Should the Packers wait and see if Frederick is available with the 55th overall pick?
Outside linebacker could be very intriguing as we continue to see Jarvis Jones from Georgia slide down evaluation boards with a spinal stenosis medical condition scaring off multiple teams. He is one of the most natural pass rushers in this draft and if he is there at No. 26, he would be a very attractive option to rush the passer opposite Clay Matthews. Although Green Bay used a high pick on this position last year on USC's Nick Perry, he didn't transition into the 3-4 defense as well as they were hoping.
Replacing Charles Woodson at the safety position seems to be the pick that makes the most sense. Matt Elam, Jonathan Cyprien or even Eric Reid are options. Each has positives and negatives, but has qualities that justify late first- or early second-round consideration.
The wild card for the Packers could be tight ends Tyler Eifert or Zach Ertz. They have had well-documented displeasure with Jermichael Finley's on-field contribution as well as contract disputes that may only allow for him to be in Green Bay for just one more year. It wouldn't be overly surprising to see them scoop up one of the two best tight ends in the class rather than address a more immediate position of need.
---
---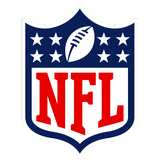 Get more from National Football League
Follow your favorites to get information about games, news and more
---