National Football League
National Football League
Divisional needs: AFC South preview
Published
Apr. 5, 2013 1:00 a.m. ET

With Peyton Manning departing for Denver, this was a division that was supposed to see a clear changing of the guard with the Houston Texans set to take over as favorites … at least for a couple of years, while Indianapolis rebuilt around Andrew Luck. Fast forward a year later and the Colts are coming off a playoff appearance, while the Texans continue to lose integral pieces like Connor Barwin and Glover Quin, and have failed to add pieces to an offense that desperately needs a weapon opposite Andre Johnson. Entering the 2013 campaign, I'm not sure there is a clear-cut favorite to win the division, but the Texans may hold a slight advantage because of the steady play of Arian Foster and a stable coaching staff that has remained basically unchanged for the past three seasons.
HOUSTON TEXANS
Finished: 12-4, Eliminated by New England in the divisional round.
Drafting: No. 27 overall in first round
Needs: WR, ILB, S, OL
As mentioned, Houston will once again have to deal with the departure of key defensive players, but just like the Texans found with Mario Williams, neither Barwin nor Quin are irreplaceable. That is particularly true when you replace Quin with future walk-in Hall of Famer, Ed Reed.
The defense took a big hit in 2012 with the season-ending knee injury to Brian Cushing and his return will be just as important to a unit that still finished in the top 10 in most notable categories. But Cushing's injury did reveal some weaknesses at the inside linebacker position, where Bradie James was exposed and neither Darryl Sharpton nor Tim Dobbins impressed as the next men up. If the Texans go defense with their first pick, this becomes the most obvious choice, but the top prospects at the position may be depleted by the time the Texans choose with the No. 27 overall selection.
Alec Ogletree and Manti Te'o are my "Mike" linebackers that have a solid, first-round grade, but with the Giants and Bears both picking before the Texans and having obvious linebacker needs, both may already be off the board. My next best middle backer would be LSU's Kevin Minter, but I'm not sure he has the athletic upside that would encourage the Texans to pull the trigger at 27.
Offensively, the Texans will be without No. 2 receiver Kevin Walter, who signed with the Titans this offseason as well as versatile fullback/tight end James Casey who has moved on to Philadelphia. While Walter was a serviceable, if not spectacular possession receiver, the Texans have long needed a bigger threat to line up opposite Andre Johnson and this class is deep with prospects at the position.
Houston tried to address this need in the middle rounds of last years draft with the selections of DeVier Posey in the third round and Keshawn Martin in the fourth. Neither showed the capability to remove pressure from Johnson and it may take a first-round pick to do so. At 27, Cordarrelle Patterson and Tavon Austin will both be gone, but Justin Hunter, DeAndre Hopkins and maybe even Keenan Allen could still be available. Allen is the wild card here because he has top-10 talent, but has yet to work out for NFL scouts due to a knee injury.
The Texans have yet to find a serviceable replacement at right tackle for Eric Winston, who left last offseason for Kansas City. If D.J. Fluker or Menelik Watson are still available at 27, they could easily take one of the two as an instant bookend starter. Otherwise, look for the Texans to try and re-sign Winston post-draft at a reduced price.
INDIANAPOLIS COLTS
Finished: 11-5, Eliminated by Baltimore in wild-card round
Drafting: No. 24 overall in first round
Needs: OL, OLB, WR, NT
Indianapolis has now become the picture-perfect postcard that illustrates the need to have a quarterback to set your franchise right. This is a team that won two games in 2011, parted ways with future Hall of Famer Peyton Manning, hired a brand new staff from top to bottom and handed over the future of the franchise to Luck. After the 2012 season that ended with an unexpected playoff appearance, the Colts had earned Coach of the Year and Executive of the Year honors and in any normal season, Luck would have also brought home the rookie of the year award.
Entering the 2013 NFL Draft, the Colts have made a number of minor strategic moves with the signing of offensive lineman Donald Thomas and Gosder Cherilus, wide receiver Darrius Heyward-Bey, defensive tackle Aubrayo Franklin and defensive backs Greg Toler and LaRon Landry. Just because I say they were minor, that doesn't mean that they were insignificant. For the most part, the signings weren't costly and improved obvious areas of needs of the roster, if only incrementally. Only time will tell how much better these signings made them, but they did at least put themselves in a "best player available" draft strategy scenario.
With that said, the Colts would do well by continuing to provide Luck with both weapons and protection as he is the undoubted future of the franchise. Reggie Wayne is coming off his best year statistically, but will turn 35 mid-season and the Colts need to think about his long-term replacement. If the Colts stay put at 24, the same receiver names that I mentioned above would be in play here, but it may be interesting for the Colts to look to trade up to either get in play for Tavon Austin or Cordarrelle Patterson much in the way the Falcons went all in to provide a dynamic threat for Matt Ryan in 2011. Neither Austin nor Patterson are can't-miss prospects in the way Julio Jones was, but both offer play-making ability that is hard to ignore.
Defensively, the Colts have quietly put together a solid secondary with Greg Toler and Vontae Davis manning the corners and Antoine Bethea and LaRon Landry roaming the deep middle. The biggest area of concern is in the front seven, particularly at pass rusher opposite Robert Mathis.
The Colts did sign Erik Walden away from the Packers this offseason, but may have overpaid for a player that has never registered more than three sacks in a season. Mathis himself isn't getting any younger and is still developing into a rush linebacker as he moved from his more traditional defensive end role a season ago. Georgia's Jarvis Jones' medical concerns may have him slide out of the top 15, but I find it hard to believe he makes it all the way to 24. Barkevious Mingo is another player they would have their eyes on, but again, it would be a stretch for him to slide all the way into the back third of the first round. Florida State's Bjoern Werner is probably best suited for a defensive end role in a 4-3 scheme, but he reminds me a little of Jarret Johnson, who Chuck Pagano developed into a steady but not flashy pass rusher in Baltimore as an outside linebacker.
TENNESSEE TITANS
Finished: 6-10
Drafting: No. 10 overall in first round
Needs: CB, DL, OL, S
Much like Indianapolis, Tennessee has been pretty strategic with its offseason acquisitions, but none will matter for Mike Munchak, who will define the words "hot seat" in the coaching world this year. That is, unless the gamble of third-year, starting quarterback Jake Locker pans out. With only 16 starts over his first two years and nothing close to a 60 percent completion rate, we don't know anything more about Locker today than the day the Titans drafted him. The signing of Ryan Fitzpatrick makes for a nice backup plan, but as we all witnessed in Buffalo, he is just that … a backup.
Andy Levitre was the best signing of the offseason for the Titans, and while an interior lineman isn't the sexiest draw, it was an absolute necessity for a team that once lived on explosive running plays but finished tied for 22nd in the league for the category in 2013. With the addition of another interior lineman, Chris Johnson would actually have a chance to return to form and sitting at No. 10 overall, the Titans could have their choice of either Chance Warmack or Jonathan Cooper. Both prospects are among the best in the draft, regardless of position, and would be Day One starters as soon as they sign their name on the dotted line. And with Carl Nicks and Ben Grubbs both getting big money contracts just a season ago, taking an interior lineman in the top 10 is no longer considered a stretch by any means.
Defensively, the Titans addressed a huge need at safety by signing George Wilson and then eventually Bernard Pollard this offseason, but could still use help in the defensive back half. The Titans were the league's worst scoring defense and ranked No. 27 and 26 in total yards and passing yards, respectively. A major factor for that was depth at the cornerback position and if Dee Milliner lasts until No. 10 overall, the Titans may overlook the offensive line need and run to the podium with Milliner's name on the card. But if I were a betting man, with Detroit and Cleveland ahead of them, my guess is that Milliner doesn't even make it past No. 6.
The wild card for the Titans could be Texas safety Kenny Vacarro. He is clearly the best safety in the draft, and even with the signings of Wilson and Pollard, Vaccaro would be a long-term solution and all three safeties could see significant playing time in sub packages.
JACKSONVILLE JAGUARS
Finished: 2-14
Drafting: No. 2 overall in first round
Needs: Everything
Even though you probably haven't heard about it, Jacksonville hasn't been quiet this offseason. The Jaguars have signed a couple of role players and more importantly released a couple of 2012 starters, but when you are 2-14 does it really matter who you lose? Much like the Titans, they too have a lot riding on their third-year quarterback. The difference between Lock and Blaine Gabbert though, are that while the jury may still be deliberating on Locker, it seems a little more clear that after 26 starts, Gabbert is not the franchise quarterback the previous regime thought he was. The good news for first time head coach Gus Bradley is that he is in his first year, so the lack of quarterback play may not cost him his job, like Munchak. Oh, that's right, he just replaced a guy that got fired after one year.
If there was one bright spot for this team, it was the emergence of young wide receivers Justin Blackmon and Cecil Shorts. Blackmon finished his rookie season with 865 yards while Shorts added 979 yards during his sophomore campaign. And with the return of MJD, this offense can only get better. That is why if the Jaguars feel strongly about any of this year's quarterbacks, namely Geno Smith, they couldn't possibly afford to pass him up, even if it is with the No. 2 overall pick. Selecting a first-round quarterback that turns into a bust is no different than passing up one that turns out to be elite!
If the Jaguars don't have that level of conviction for Smith, then they almost certainly address the pass rush with the second overall pick. The Jags were dead last in the league in generating sacks last season and Dion Jordan would be an instant upgrade at the position. Here's the problem. I look at Jordan much in the way that the 49ers used Aldon Smith as a situation pass rusher, but Jordan won't have the luxury of Justin Smith consuming all the double teams. So while Jordan fills an obvious need, I wouldn't look for him to make the same immediate impact as top tier pass-rush prospects like Aldon Smith and Von Miller.
 
---
---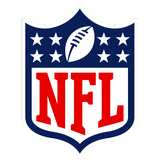 Get more from National Football League
Follow your favorites to get information about games, news and more
---