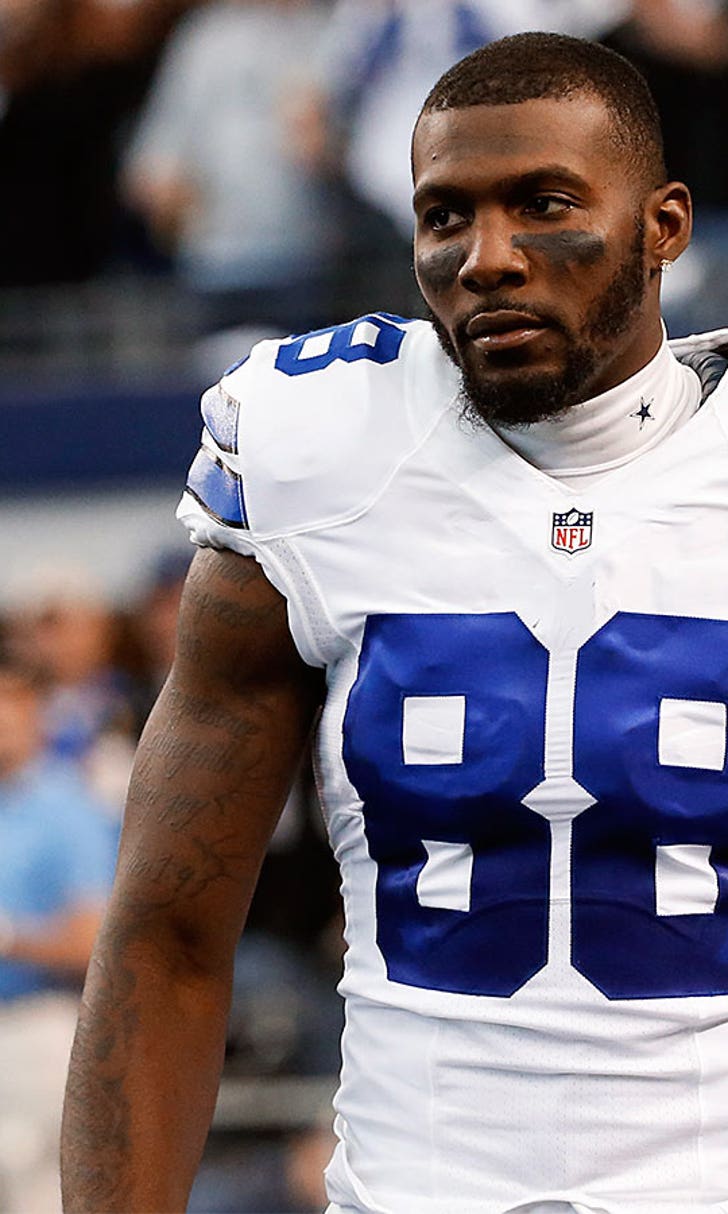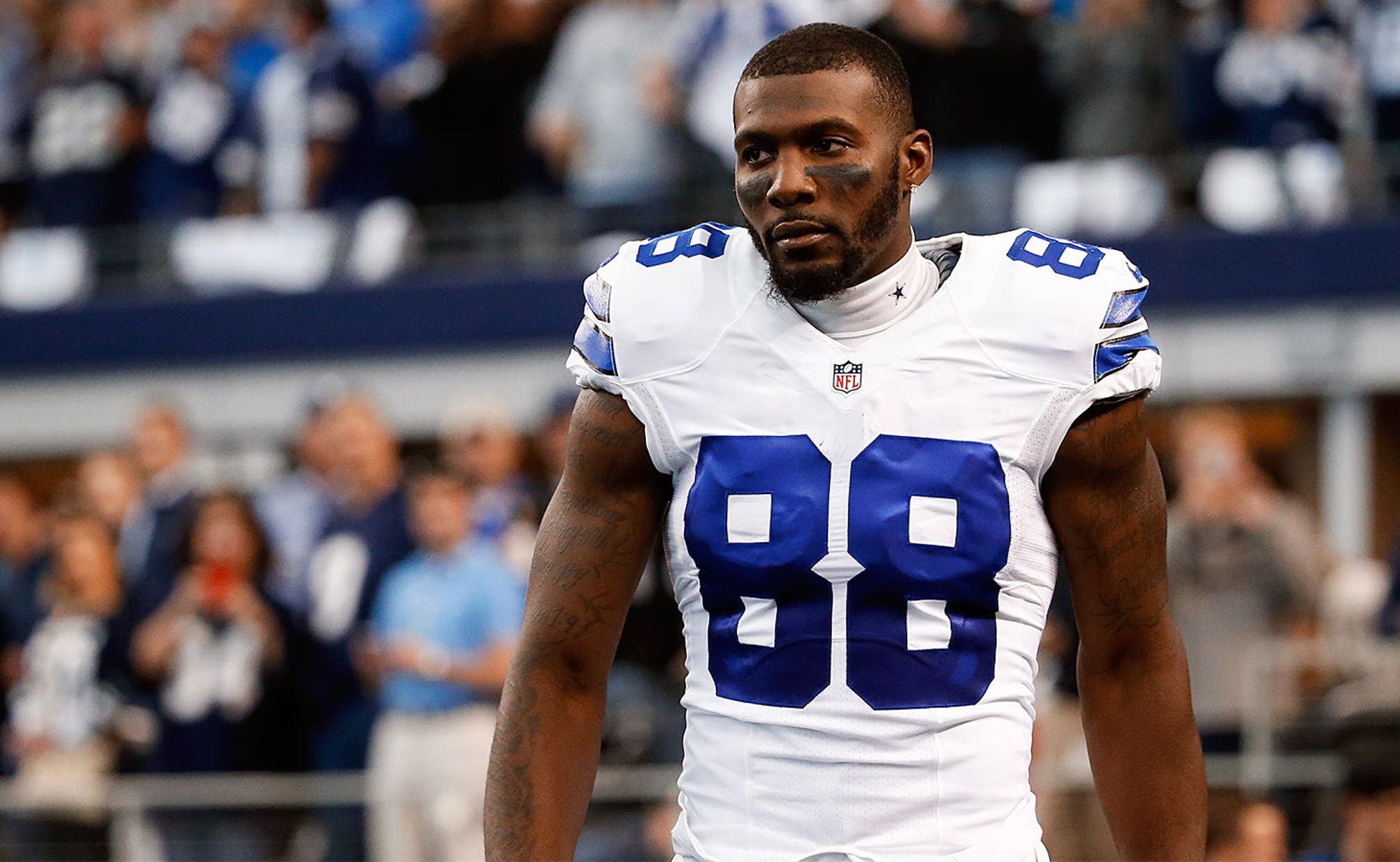 Dez Bryant admits he came back too early from foot injury
BY foxsports • January 26, 2016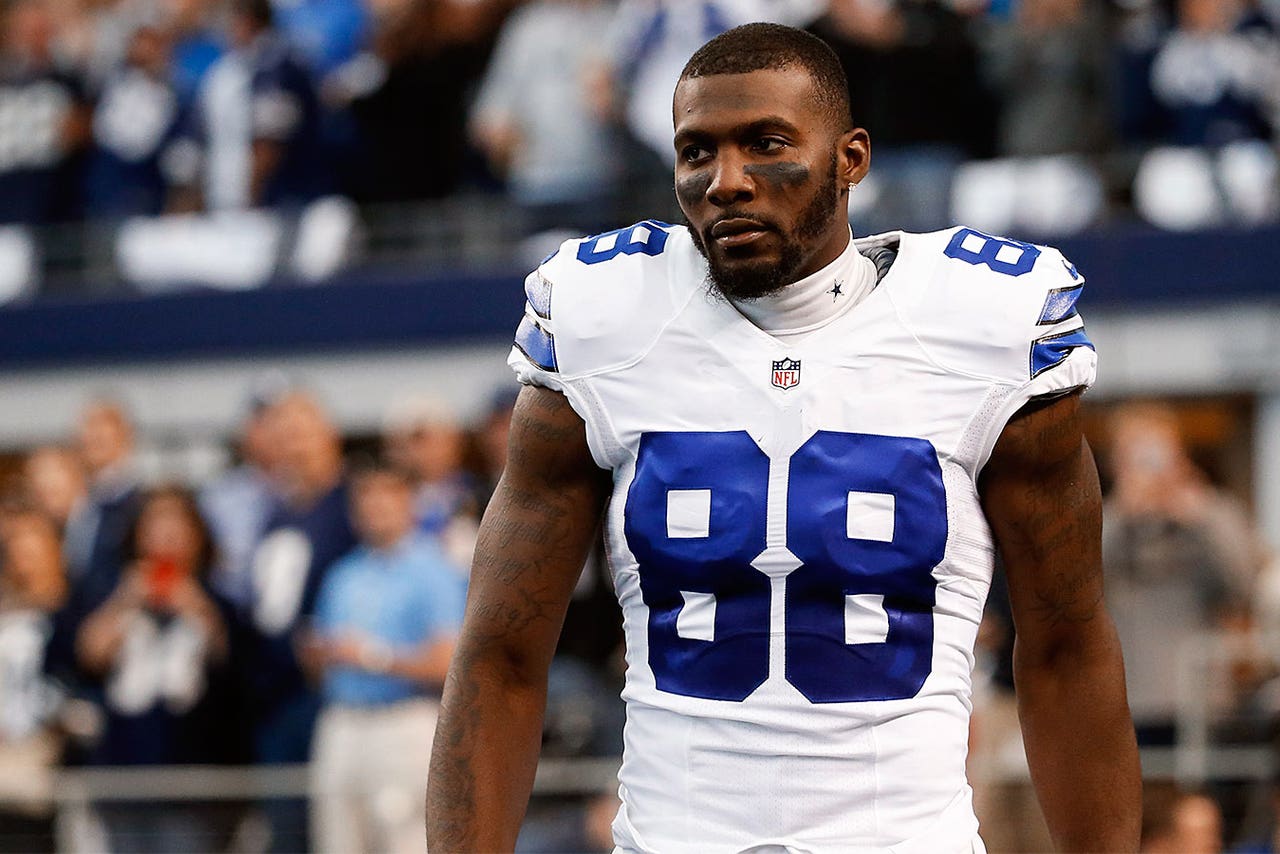 When Dez Bryant went down with a fractured fifth metatarsal in Week 1, the Dallas Cowboys passing game suffered mightily.
Bryant's injury required surgery, and the 27-year-old receiver wound up missing five games. During that time, the Cowboys would claw their way to a 2-4 record, a record that was very much in the thick of the underwhelming NFC East playoff race.
Bryant was eager to return from his injury to help out his team, and in an interview with Star-Telegram's Charean Williams, Bryant admitted he came back a little too soon from that foot injury.
Via Star-Telegram:
"After I broke my foot and tried to come back, I knew I wasn't (right)," Bryant said. "But at the same time, I knew what was at stake. I thought I could potentially perform at a high level despite dealing with this foot. It turned out very unfortunate.

"I knew exactly what I was dealing with when I chose to come back. It didn't work out as planned. I'm taking it for whatever it is. I'm just ready to train. I'm ready to get back, ready to get back 100 percent to do what I love to do, and that's get in the end zone."
Earlier in January, Bryant received a second bone graft in that injured foot. A doctor also removed a bone spur from Bryant's ankle. And, according to Williams, Bryant will remain in a boot for another six weeks.
Bryant finished the season with 31 receptions for 401 yards and three touchdowns in nine games, by far his lowest totals of his six-year professional career. It was an incredibly disappointing season for a player who signed a five-year, $70 million contract extension with the Cowboys last July.
While the 2015 season was a dud, Bryant is already looking forward to next year's season. And he believes the Cowboys, who also had Tony Romo out of the lineup for the vast majority of the season, have all of the right tools to completely change the course for next season.
Bryant racked up 41 touchdowns during the three seasons from 2012-2014 where he was healthy for all 48 regular season games.
"I honestly do believe that," Bryant said. "This off-season is extremely important for us. It gives us this opportunity to get our bodies back right. … We have something to prove, but we're going to take our time, and we're going to do it right.

"We just want to get back right and get back to playing football again."
Tommy Chalk writes about the NFL and NHL for FOX Sports. You can follow him on Twitter @Tommy_Chalk
---
---