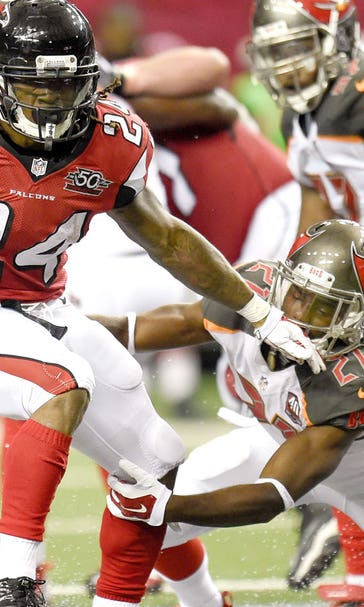 Devonta Freeman's lead as NFL's top rusher narrowed on Sunday
November 1, 2015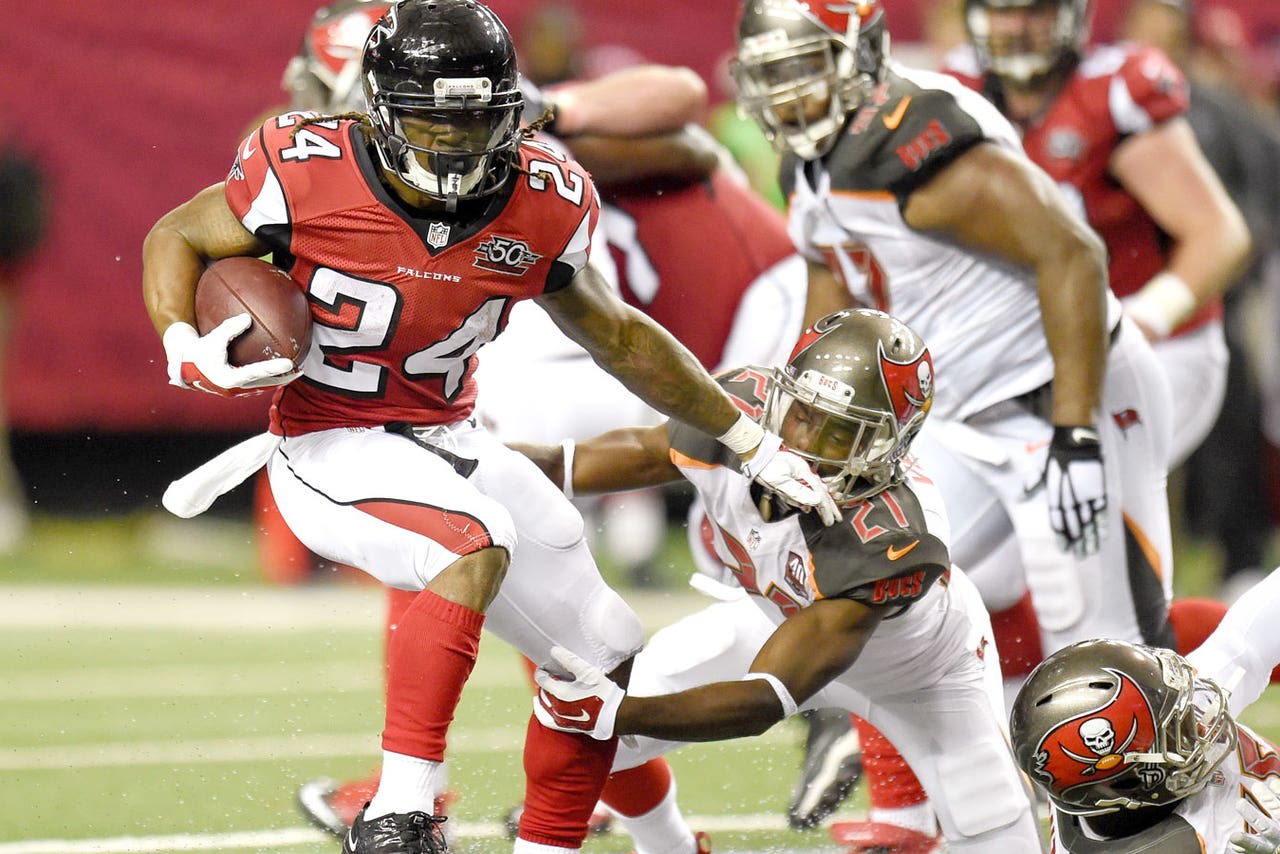 Devonta Freeman is likely far more concerned about the fact that the Atlanta Falcons lost on Sunday than he is about his own personal rushing total, but that doesn't mean fans and analysts aren't paying attention.
While Freeman once again had a strong day, rushing 21 times for 88 yards and catching six passes for 43 yards, his lead over Chris Johnson as the top rusher in the NFL was still narrowed a bit, as Josh Weinfuss of ESPN reported.
#AZCardinals RB Chris Johnson narrowed gap Sunday behind Atlanta RB Devonta Freeman for NFL's leading rusher. Now in 2nd by just 33 yards.

— Josh Weinfuss (@joshweinfuss) November 2, 2015
Freeman and the Falcons lost 23-20 to the Tampa Bay Buccaneers in overtime, while Johnson's Arizona Cardinals won 34-20 over the Cleveland Browns.
Speaking specifically about the battle to be the NFL's top rusher though, this should be a fun race to watch that could come all the way down to the finish.
---
---