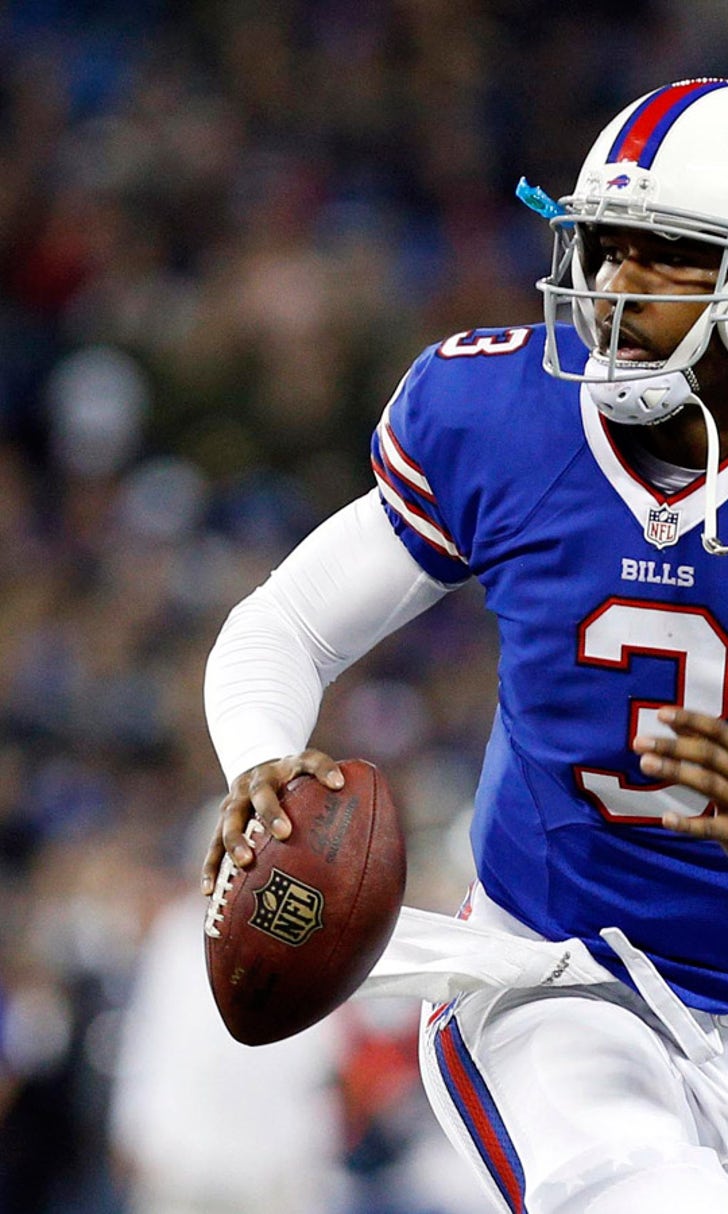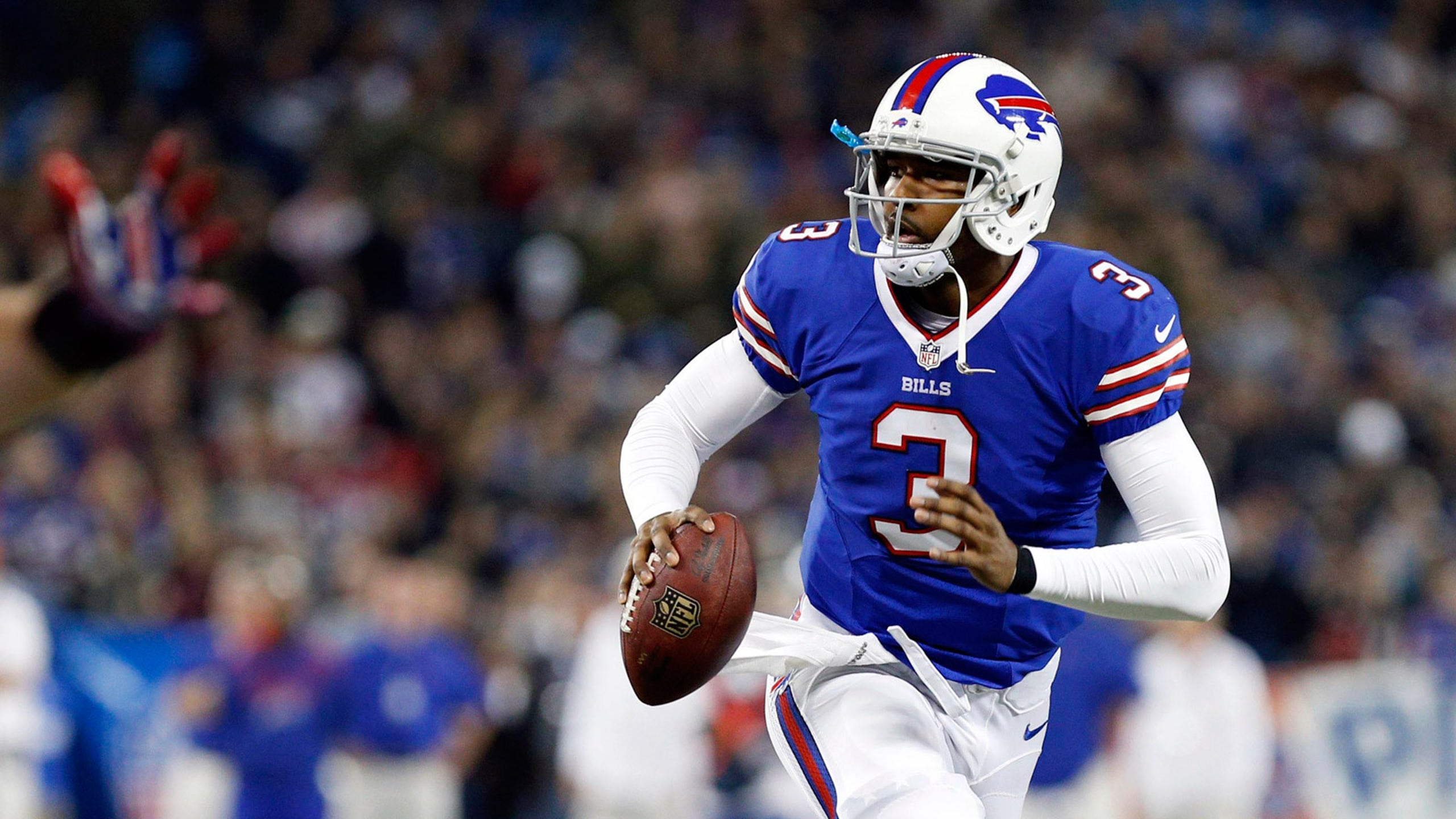 Despite QB draft talk, Rex Ryan is 'not done with EJ Manuel' just yet
BY Cameron DaSilva • February 5, 2016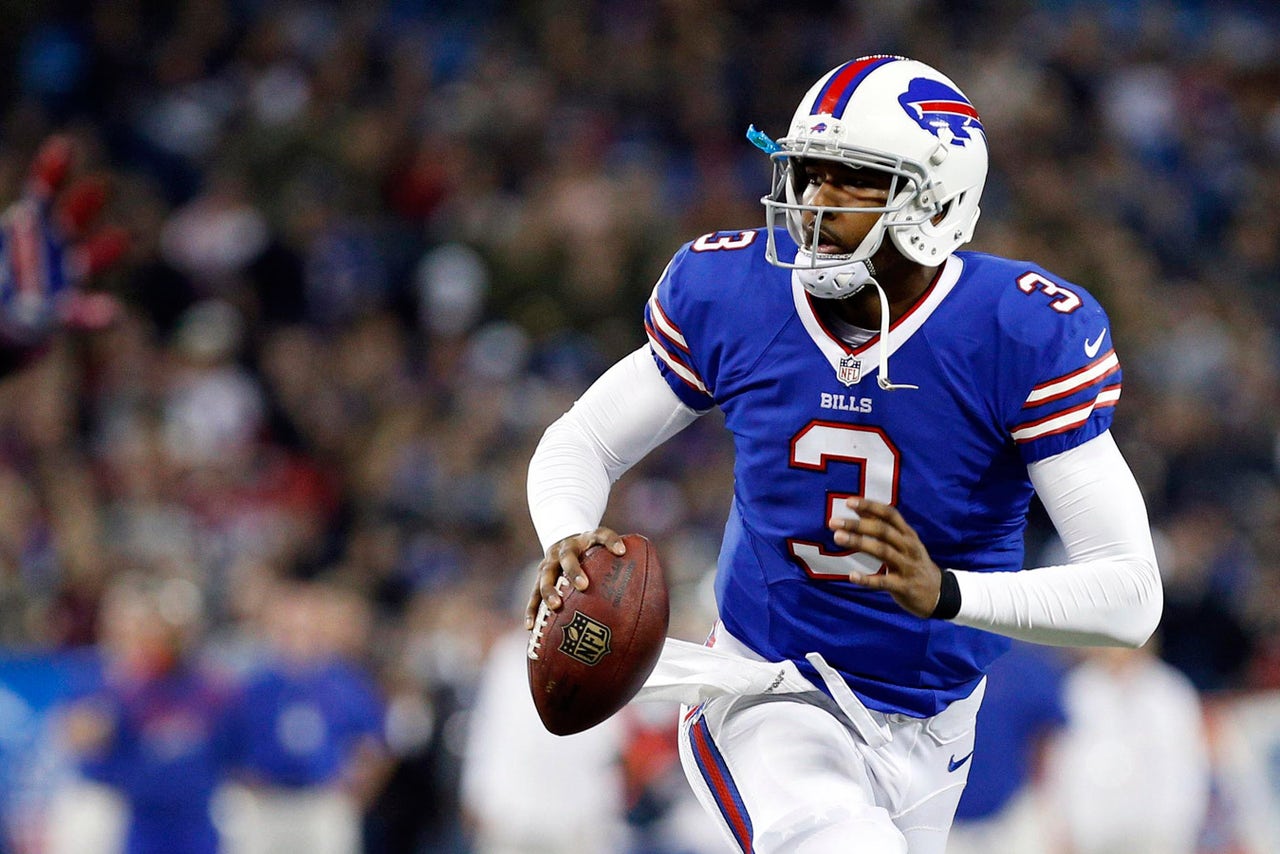 Tyrod Taylor is expected to be the starting quarterback for the Buffalo Bills next season. That's been established by the front office and Rex Ryan. He won't, however, be under contract for 2017 as of this moment.
That leads to several questions about the team's future at the position. EJ Manuel has been a bust and finding a perennial Pro Bowler in free agency isn't easy -- though that's exactly how the Bills found Taylor.
Despite Manuel's struggles as a former first-round pick, Ryan isn't ready to write him off just yet. 
Via the Buffalo News:
"We'll see," Ryan said. "I'm not done with EJ Manuel, either (as a backup to Tyrod Taylor). I think EJ's got the talent, the size and all that stuff. Sometimes, just guys take a little bit longer to develop, so we'll see how that goes."
Whether Ryan's confidence in Manuel deters the Bills from taking a quarterback early in the draft remains to be seen. He's under contract for one more season, though he'll still be Taylor's backup regardless. Ryan is focused on making the team better, whether that involves adding a young quarterback or not.
"Like anybody, we're trying to add to our football team," Ryan said. "If somebody can help us make us better, you don't shut yourself off to any position. That's something that you've got to be open for. It is a quarterback-driven league."
One thing's for sure: The Bills have to get better from now until the start of next season. Another season without a playoff appearance won't bode well for Ryan's tenure in Buffalo. It's been far too long since the Bills made the postseason -- 16 years to be exact.
---
---