Defense attorney says accused Will Smith shooter 'not the aggressor'
April 11, 2016

A defense attorney representing Cardell Hayes, accused of shooting and killing former New Orleans Saints defensive end Will Smith, says his client was "not the aggressor" during Saturday's fatal encounter.
Attorney John Fuller spoke to reporters on Sunday and claimed Hayes, who was booked on second-degree murder charges, had been the victim of a hit-and-run moments before and therefore did not initiate the series of events that led to Smith's death.
"My client was not the aggressor, in terms of the behavior that happened after the accident. My client is of the opinion that toxicology should be conducted of all the parties involved in this incident and that would shed some light on the behavior of some of the participants," Fuller told reporters after representing Hayes in Orleans Parish magistrate court, according to NOLA.com. 
"He was struck in a hit-and-run prior to this incident occurring. My client was hit. The person that hit him sped off. My client followed behind that person in an effort to get their license plate, and my client called 911, which will be verified in the upcoming weeks. My client's car was struck from the rear. I really don't know which car (he was chasing), but all that will become apparent in upcoming weeks," said Fuller.
He also asked that the public withhold judgment until more information comes out, suggesting toxicology reports could explain better what happened.
Again from NOLA.com: "I know there were parties that were intoxicated or under the influence of some type of mind-altering substance, based on appearances. We don't know that for sure. But we have a strong suspicion that that was the case. (And) it's possible that one of the other parties had a gun."
Fuller discounts the possibility that his client would have targeted or stalked Smith, saying the two had never met and that Hayes had no idea Smith had dinner with one of the officers named in a wrongful death lawsuit Hayes filed against New Orleans police a decade earlier.
"No, how could he? It's New Orleans. We're always running into people we know," Fuller said.
Hayes was a former prep football star in Louisiana. His father was shot and killed by police in 2005, leading to a suit settled by Hayes and his sister in 2011.
Fuller won't actually represent Hayes at trial because he's about to serve as a judge for at least six months, but he says Hayes will have fine representation in his absence. A hearing to determine Hayes' counsel going forward will be held on Monday.
Hayes is currently being held on $1 million bond, but Fuller says his client is more focused on proving his innocence. 
Said Fuller: "If the law is applied fairly in this case, I think the results are going to surprise a lot of folks."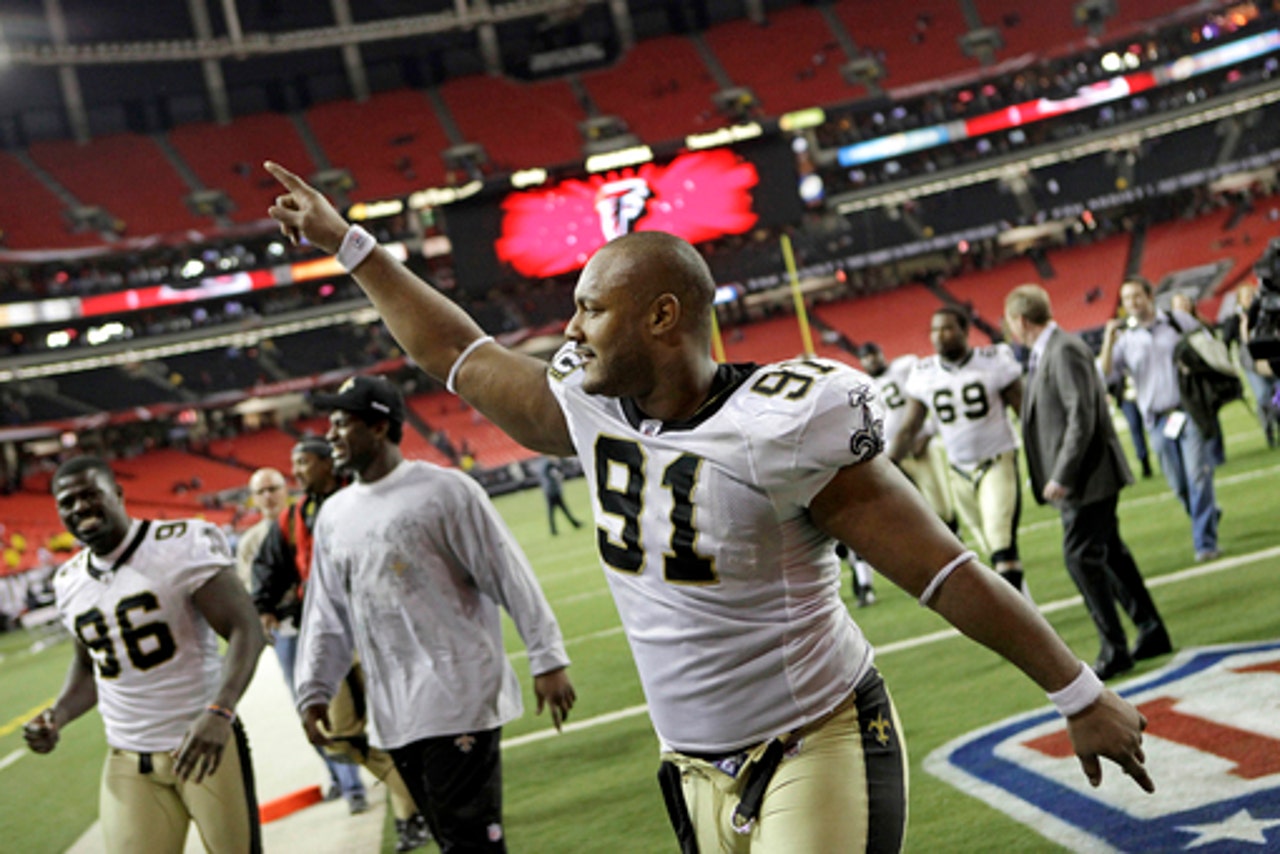 Will Smith was a defensive end for the New Orleans Saints from 2004-13.
---
---