National Football League
National Football League
Decker participating in training camp tuneup
Published
Jul. 6, 2010 8:17 p.m. ET

Rookie receiver Eric Decker is on schedule to join the Denver Broncos for the start of training camp, provided he signs a contract by then.
Decker, a third-round draft pick out of the University of Minnesota, is participating in Larry Fitzgerald's star-studded camp at the Golden Gophers' campus this week, running routes, catching passes and doing drills.
It's something he hadn't been able to do since injuring his left foot in a game against Ohio State in October. Decker suffered a Lisfranc injury, a tear of the ligament that holds the first two toes in place.
Lisfranc sprains involve a long, arduous rehabilitation with no guarantees of recovery, and the Broncos have taken it easy with him so far, hoping he'll be a full-go when camp starts. Rookies report July 26 and the first full squad workout is July 29.
Decker, who has spent his time at Broncos headquarters to date doing individual drills on the side, is a bundle of emotions heading into his first NFL training camp.
``Oh yeah. I didn't get a chance to practice in OTAs and minicamp,'' he said. ``I'm a little nervous and I'm anxious because I'm back to football, I'm back playing, I'm done in the training room and that's exciting to me.''
Asked if he was healthy, Decker replied: ``Yeah. It's still a day-to-day thing and the training staff is helping me to move along and progress at a very good rate. I feel comfortable every day so that's the best I can say.''
The wide receiver competition could be the best battle at Denver's training camp.
The Broncos traded Pro Bowler Brandon Marshall to Miami and selected Demaryius Thomas in the first round of the draft, then grabbed Decker with the 87th overall pick.
Before he got hurt, Decker was considered among the top receivers in the country and many scouts were projecting him as a first-rounder. He showed his smarts at the NFL combine by scoring a 43 on the 12-minute, 50-question Wonderlic test that's used to gauge aptitude.
After his injury, Decker got a call from Broncos wide receiver Brandon Stokley, who suffered the same ligament injury in 2002 when he was with the Indianapolis Colts and had loads of advice.
Decker said he was fortunate to play alongside Stokley and called the chance to work out at Fitzgerald's camp this week a godsend.
``Especially being in my backyard, you can't miss this opportunity. Having Michael Irvin, Larry Fitzgerald, Roy Green, great quarterbacks,'' he said. ``Everybody is working hard together for a common goal and that's to be the best you can be going into training camp.''
And this week will get him ready for the grind, he said.
``It prepares you from a conditioning level. It's another step up competition-wise with all these guys running around, and just getting that experience from guys who have been there and been successful,'' Decker said.
At 6-foor-3 and 218 pounds, Decker also welcomed the opportunity to learn a few tricks of the trade from Fitzgerald, the Arizona Cardinals star, and guest instructor Irvin.
``They're both bigger guys who probably don't have the quickness that a 5-10, 5-11 receiver does,'' Decker said. ``You have to have different tools, getting off the line, getting in and out of routes, catching the football. Those are the things you pick up and carry along in your own game.''
The Broncos' stable of veteran pass catchers vying for roster spots with Decker and Thomas include Stokley, Eddie Royal, Jabar Gaffney, Brandon Lloyd, Matt Willis and Kenny McKinley.
The Broncos waived free agent wide receivers Dicky Lyons and Landis Williams on Tuesday.
---
AP Sports Writer Jon Krawczynski in Minneapolis contributed to this report.
---
---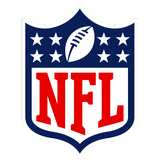 Get more from National Football League
Follow your favorites to get information about games, news and more
---