National Football League
National Football League
Davis, Walker push each other with 49ers
Published
Jun. 8, 2012 12:34 a.m. ET

If Vernon Davis stays after practice to push the weighted sled, Delanie Walker is usually right there with him.
They both were among the last 49ers players to leave the field following Thursday's practice. San Francisco's talented tight end tandem came into the league together in 2006, and these two have fueled each other with their competitive fire through six NFL seasons.
''We always compete. If he makes a catch, I go, `Oh, hey, I can do that,''' Davis said. ''Sometimes I don't say nothing, I just go out and show him by example.''
While much of the focus this offseason has been on the NFC West champions' upgrades in the receiving corps with new additions Randy Moss and Mario Manningham, Davis and Walker hope to build off a special thing they established last year under NFL Coach of the Year Jim Harbaugh in his first season.
''Harbaugh's the most energetic coach I've ever seen in my life,'' Davis said. ''It's fun to be around, he makes the game fun. You want to play for him and you'll do whatever it takes to make plays for this guy.''
Davis had 67 catches for 792 yards and six touchdowns, while the versatile Walker made 19 receptions for 198 yards and three TDs - tied for fourth on the team - before suffering a broken jaw in a Dec. 24 win at Seattle that caused him to miss the regular-season finale at St. Louis and NFC divisional playoff win over the New Orleans Saints.
Walker, whose jaw was broken in two places on the left side, spent two weeks on a liquid diet with his jaw wired shut before making a remarkable return to play in the team's 20-17 overtime loss in the NFC championship game to the eventual Super Bowl champion New York Giants.
The 27-year-old Walker isn't worried about taking another hit to the jaw - because he might not feel it. He said Thursday his face is still numb and it could stay that way for up to a year after the injury. Typically, he said he would feel pain through his chin strap after a hard hit.
He is unfazed by the numbness.
''It's like a tingle, like if you went to the dentist and you got a numbing shot,'' he said. ''It doesn't bother me. I can't even tell unless I touch a certain spot that it's numb. It cut through some nerves and they said that could be a problem. I can hit at people and not even feel it. That's probably a good thing.''
Walker played a key role in Harbaugh's offense that used at least two tight ends on the field more than any other team during the 2011 regular season. The 49ers ran 43 percent of their plays last season with two or more tight ends, compared to a league average of 26 percent, according to STATS LLC.
''I kind of went down a little bit with the jaw injury. My goal is to come in and start fast and try to forget about that happening so I can play fast. I don't think about it, and we're not hitting in OTAs,'' he said. ''I really don't know what to expect, but I know it's a 100 percent recovery. It really wasn't too bad for me because I got to play in the NFC championship game. I don't think it was a downfall. It could have been different. Luckily I got to play. It really didn't hurt me the way I thought it should have.''
The 49ers will hold their first mandatory minicamp for three days next Tuesday through Thursday. Harbaugh didn't get to do anything with his players last year at this time because of the NFL lockout, so everybody's expecting a thick playbook and high expectations of reaching the Super Bowl after last season's near miss.
Coming so close has motivated many of the guys in this group. All 11 defensive starters return to make what they hope is another memorable postseason run.
Davis caught two touchdown passes in the 36-32 victory over Drew Brees and the favored Saints, then followed that performance with TD catches of 73 and 28 yards in the NFC title game loss to New York.
''That's the past. We've got to put the past behind, and we can't worry about it,'' Davis said. ''We can't spend our days thinking about what we could have done. It wasn't our time. The great thing about it is we get another opportunity, but in order to get that opportunity we have to finish strong in the regular season.''
---
---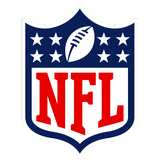 Get more from National Football League
Follow your favorites to get information about games, news and more
---