National Football League
National Football League
D-line value is reason to trade in draft
Published
Mar. 6, 2011 12:00 a.m. ET

The 2011 NFL draft will feature quite possibly the deepest class of defensive linemen the annual selection weekend has seen in years. In fact, some personnel evaluators say there could be as many as nine defensive ends selected in the first round. And that's not to mention some of the hybrids (DE/OLB) such as Von Miller (Texas A&M) and Akeem Ayers (UCLA), who some teams may look at playing with their hands down at the NFL level.
But while a third of the first round could feature defensive linemen, you might see only two quarterbacks go off the board on the first day.
And those two quarterbacks, Blaine Gabbert (Missouri) and Cam Newton (Auburn), are not quite seen as "franchise" type players, according to various personnel evaluators FOXSports.com recently queried about the subject. Both signal callers have plenty of upside and talent, but neither player has deemed themself a sure-fire starter for the next 8-10 years. And because of that, there's a lot of uncertainty, at this point, where both players will be picked.
But what could drive their value back up is that so many teams are in need of a developmental quarterback. Of the 32 NFL teams, at least 10 of them don't really know who will be behind center for the foreseeable future.
That's why the Philadelphia Eagles, if the labor situation is cleared up by draft weekend, could get good value in return for quarterback Kevin Kolb, should they decide to trade him.
In past drafts, we haven't seen much trading to inside the top-10 because of the compensation required (money/draft picks involved), but we could see trading from selections 10-25 because there's a ton of value for teams looking for a defensive end who could come in and challenge for a starting job right away.
Any team looking for a defensive end capable of starting for several seasons should be able to find one somewhere in the first round or early in the second round. However, like every position, there's going to be a drop-off in ability.
Teams looking for help at defensive end picking in the back of the first round, let's say picks 20-32 (Tampa Bay Buccaneers, Philadelphia Eagles, New Orleans Saints, Seattle Seahawks and Atlanta Falcons), will probably be looking at Adrian Clayborn (Iowa), Ryan Kerrigan (Purdue) and Cameron Heyward (Ohio St.). However, because of his size (6-5, 294), the son of former NFL running back Craig "Ironhead" Heyward, might receive more attention from teams running a 3-4 scheme as a "5-technique."
To have a chance at the projected top ends like Da'Quan Bowers (Clemson), Robert Quinn (North Carolina), Cameron Jordan (California), Aldon Smith (Missouri) and J.J. Watt (Wisconsin) or the top hybrid defender (end/outside linebacker), Miller, those teams will have to move up (especially for Bowers and Quinn). Jordan and Watt could possibly receive more attention from those teams who want to use them as 5-techniques. Because 14 teams are projected to run the 3-4 this coming season, ends capable of playing in that system will be at a premium.
And teams looking to improve the interior of their defensive line with defensive tackles most notably Marcell Dareus (Alabama) and Nick Fairley (Auburn) will have to move up inside of the top-10 picks.
Because of that great depth at defensive end for the first round, the early portion of the second round will probably also be solid for that position. Christian Ballard (Iowa) and Allen Bailey (Miami-Fla.) are thought to be future starters at the next level, but are likely to fall into the second round.
It's possible, according to several personnel sources, that we could see as many as 18 defensive linemen (11 ends, 7 tackles) and four hybrids (Miller, Ayers, Justin Houston-Georgia, Brooks Reed-Arizona) go off the board within the top-50 selections overall.
The bottom line is that if you're a team in need of a pass rusher or an end to play in a 3-4, you'll likely be able to get one of them within the first two rounds. But if you want an elite defensive end, you're going to have to trade up, probably not down.
---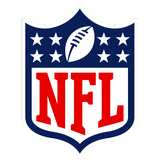 Get more from National Football League
Follow your favorites to get information about games, news and more
---