Cowboys RB Ezekiel Elliott explains why he has one of the 'easiest jobs in America'
BY Andrew Lynch • November 15, 2016
The Dallas Cowboys' offensive line and rookie running back Ezekiel Elliott could be a match made in football heaven.
Elliott has no weaknesses as a runner — other than a minor hamstring injury, anyway — while Doug Free, Trevor Frederick and the rest of the Cowboys linemen make up arguably the best front five in the NFL. And the prospect of working behind those Dallas behemoths has Elliott looking forward to this season.
Getting tackled and having very large human beings try to rip you limb from limb might not be the single easiest job in the United States, but Elliott is more or less right. Since the Cowboys drafted Frederick to play center in 2013, Dallas has finished no worse than tied for seventh in rushing yards per attempt.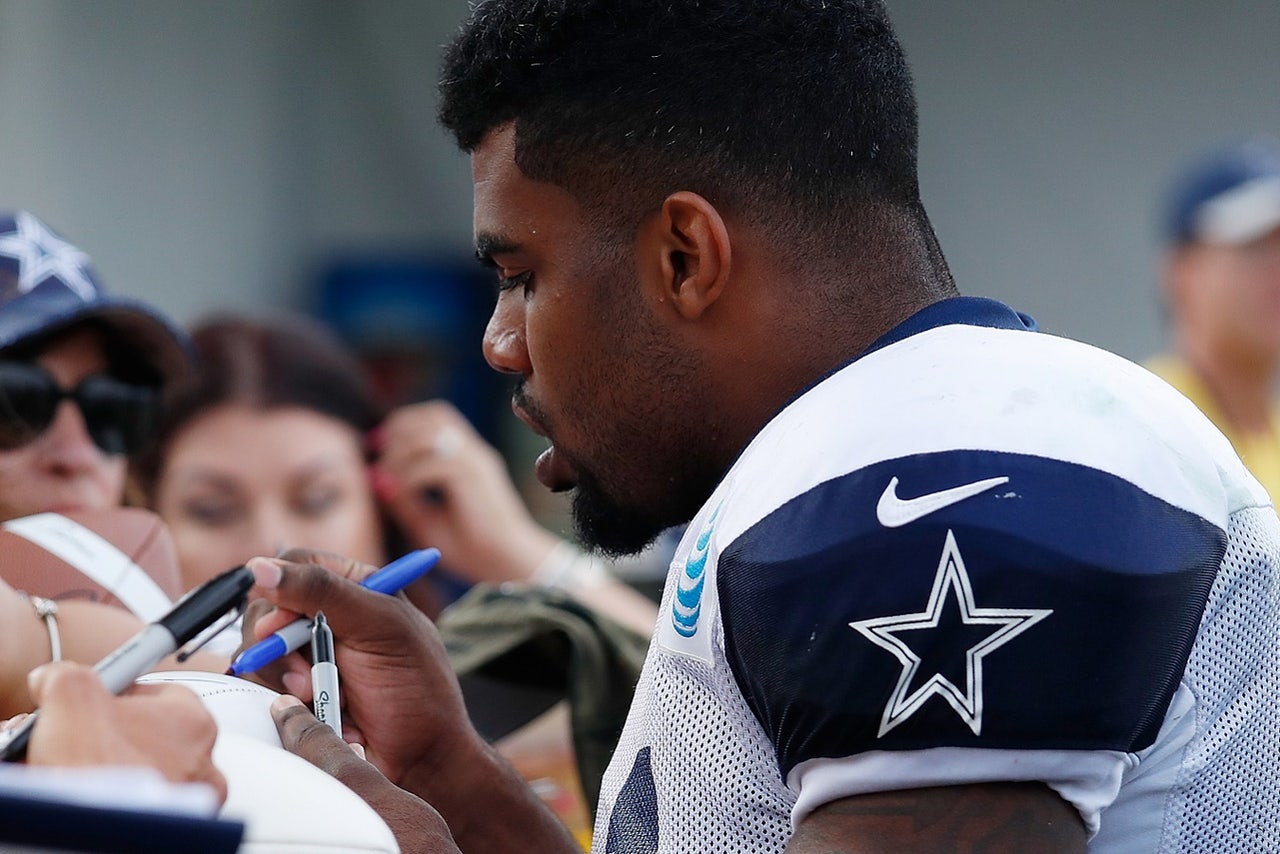 In fact, the consistency is startling. In that 2013 season, the Cowboys averaged 4.5 yards per rushing attempt. In 2014, Dallas was tied for third at 4.6 yards per attempt. Last season, the Cowboys once again averaged 4.6 yards per attempt, good for a fifth-place tie.
With Elliott in town, Dallas' running game could be terrifying in 2016. Although it's extremely unlikely, perhaps the Cowboys rookie could even make a run at Eric Dickerson's rookie record of 1,808 rushing yards for a season. Either way, Elliott's presence will open up the passing game for Tony Romo and Dez Bryant, the latter of whom "inspires" Elliott:
Being inspired to do a job that you consider easy? There's nothing better in this capitalistic world of ours.
---
---