Cowboys QB Dak Prescott reflects on what he learned from Jerry Rice
February 19, 2017

Dak Prescott wasn't your typical rookie in 2016. He wasn't your usual first-year quarterback who comes in and is overwhelmed by the speed of the NFL, committing turnover after turnover. He played with poise, showed great leadership qualities and looked the part as a franchise quarterback.

He was groomed at Mississippi State, which isn't known for churning out quarterbacks. But during his time there, he received a bit of guidance from the great Jerry Rice, who visited Mississippi State once before.

Prescott sat down with Rice recently to reflect on what he learned.

"I just remember the importance that you put on hard work. You never took a play off. You ran the same speed whether it was the first play, second play of practice or the game-winning touchdown. You were always the same guy," Prescott said, via the Dallas Morning News. "That's the biggest thing I got out of that and that's something that I try to do each and every day."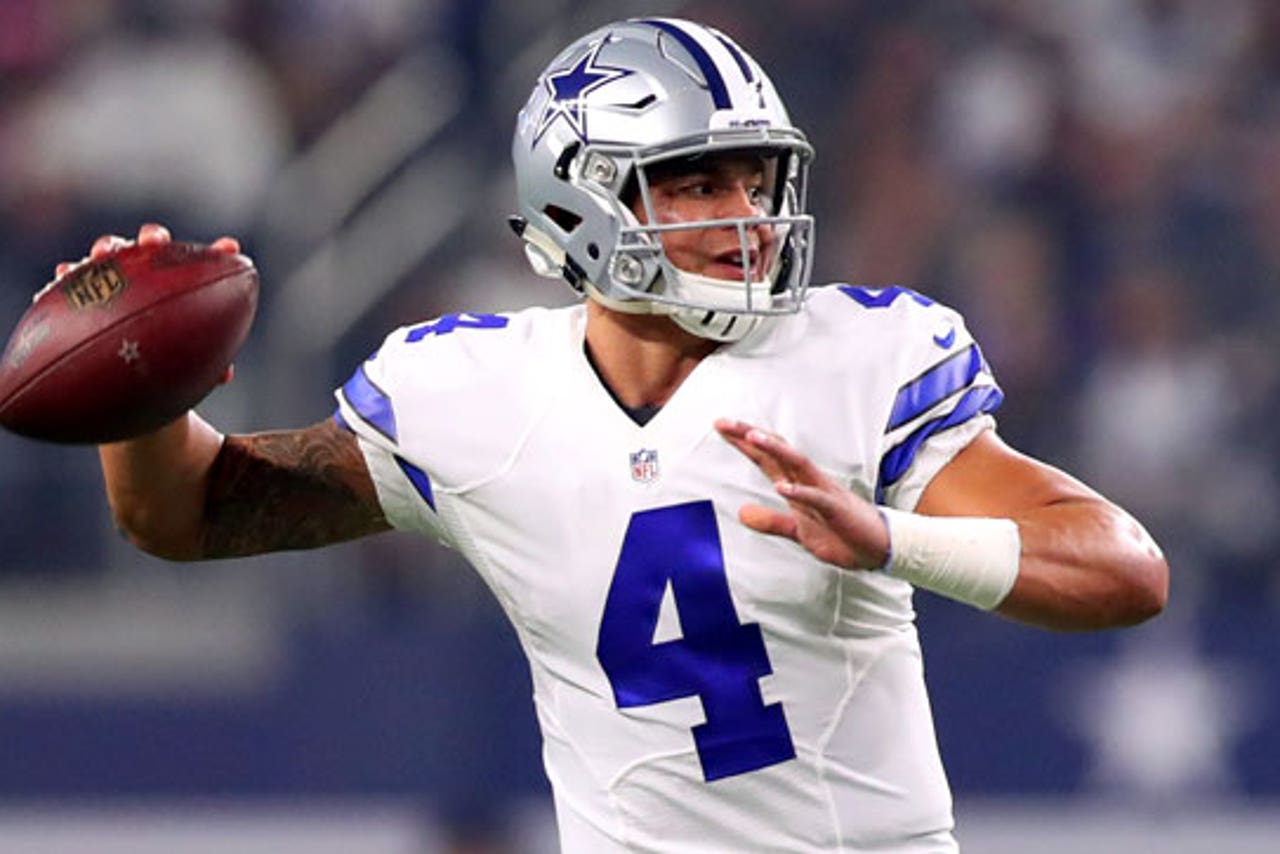 Prescott was a huge part of the Cowboys' success this season, leading them to a 13-3 record and the No. 1 seed in the NFC. While their playoff "run" was short-lived, it provided a glimpse into the future of the Cowboys.

Prescott, along with Ezekiel Elliott, the best offensive line in football and a formidable defense, will have Dallas back in the mix yet again in 2017, this time aiming to go much deeper into the postseason.




As important as Prescott was this season, he's even more crucial to their long-term success.


---
---