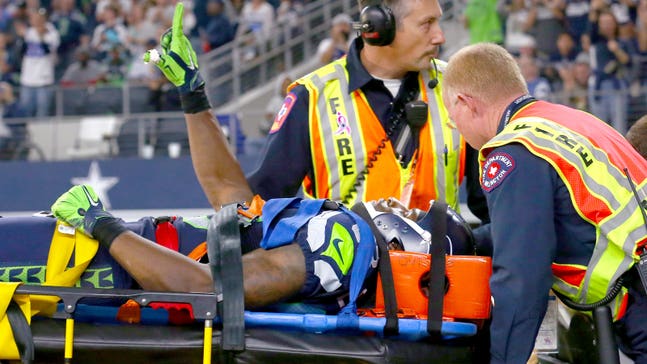 Cowboys' Heath texted Sehawks' Lockette, but won't apologize for hit
Published
Nov. 4, 2015 3:57 p.m. ET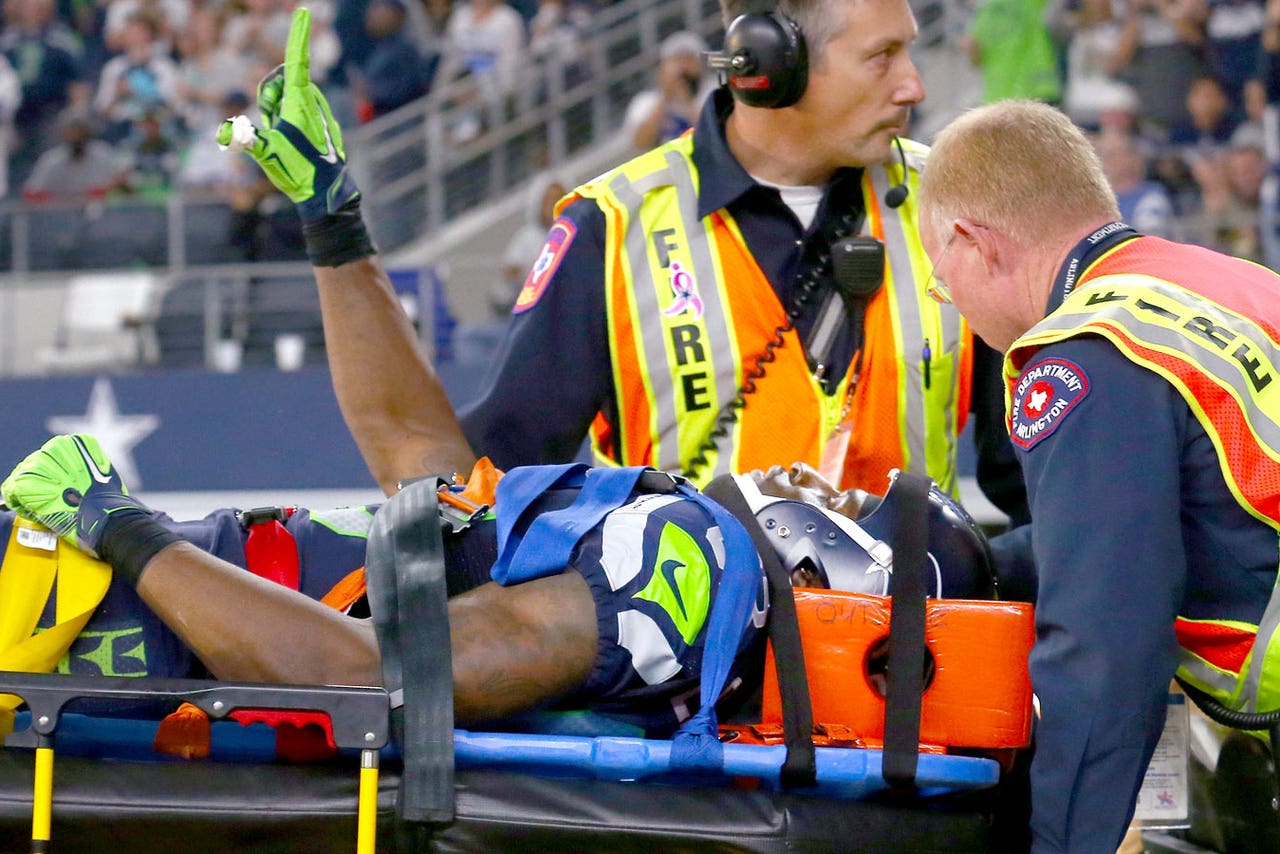 Dallas Cowboys safety Jeff Heath told reporters he texted Seattle Seahawks wide receiver Ricardo Lockette on Monday to wish him well before the receiver underwent neck surgery later that day.
"I just told him I have a lot of respect for how he plays," Heath said of his text to Lockette to reporters, per the Dallas Morning News. "He's really tenacious and really aggressive and I really like how he plays. We all respect how he plays. Just wish him a speedy recovery and told him and I think he knows, but I just told him my intention wasn't to injure him and I hated the outcome of the play."
Heath's hit on Lockette resulted in ligament damage in his neck and a concussion. Lockette will miss the remainder of the 2015 season. Heath was slapped with a personal foul penalty on the play, but he doesn't believe that it was warranted and he has no plans to issue any kind of apology.
"Not at all. I'm not going to apologize for playing hard," Heath said. "I don't apologize for the hit. I don't like the outcome of the hit. But that's my job. That's all of our jobs. The second that you start having that little voice in the back of your head telling you, 'Remember what happened last time,' or whatever, that'll slow you down and you're not going to be able to do your job. So try not to think about that."
---
---