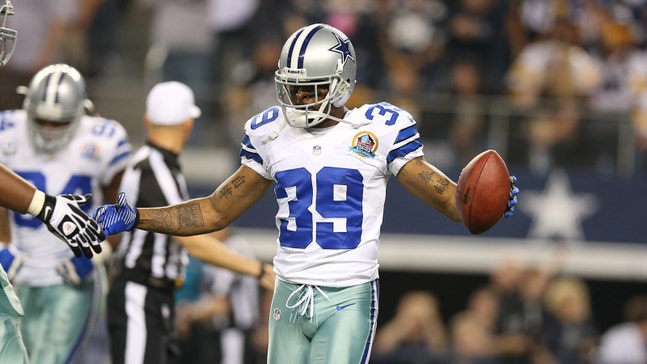 Cowboys CB Brandon Carr: 'I'm here until I'm told otherwise'
Published
May. 4, 2015 1:23 p.m. EDT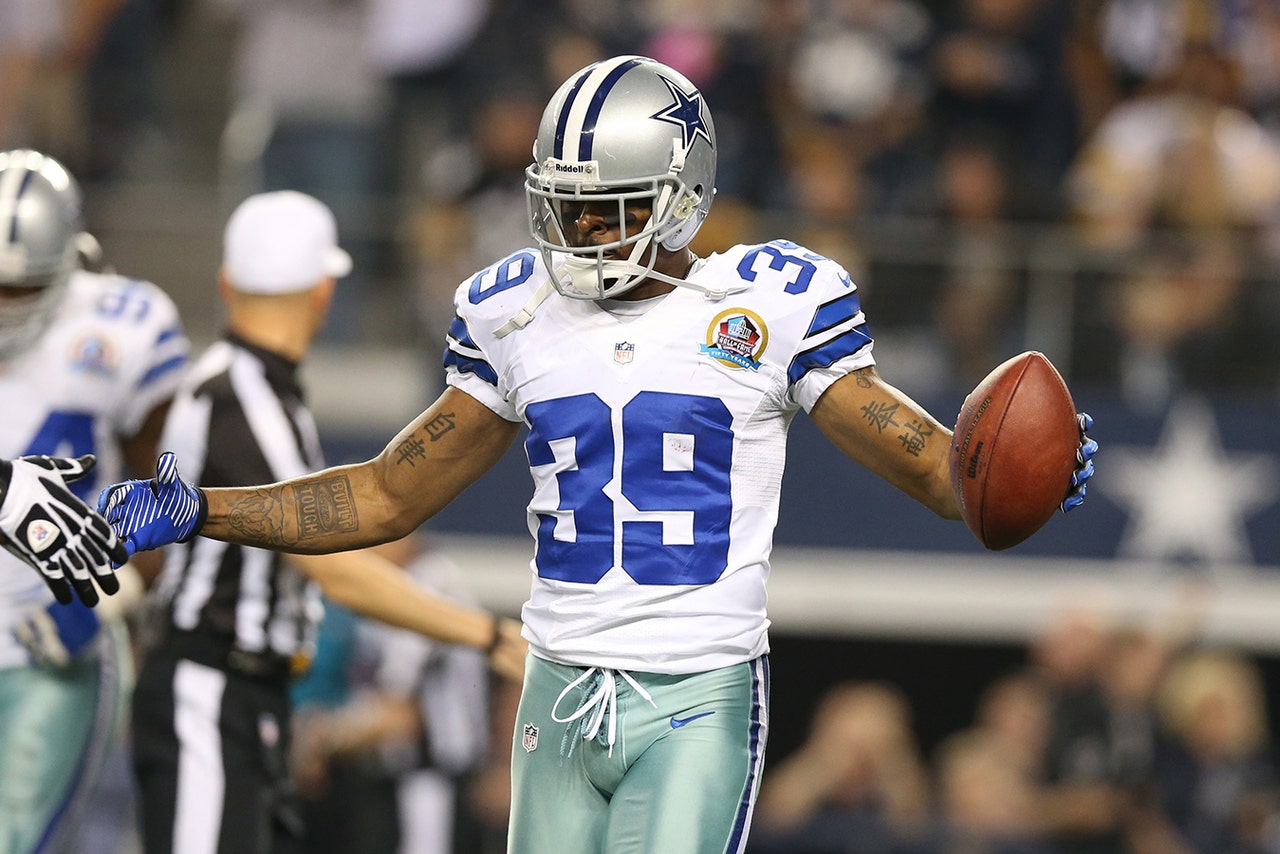 The Dallas Cowboys have all but publicly asked cornerback Brandon Carr to take a pay cut. Carr is set to count Carr counts $12.7 million against the salary cap this season. His base salary is $8 million, and the Cowboys will not be able to recover most of that if they cut Carr. If the Cowboys designate Carr as a post June 1st cut, his base salary will come off this year's cap but a charge of $7.4 million will roll into next season.
It's a complicated situation, and not one that Carr prefers to discuss in detail with the media.
"Some things I don't discuss out in public,'' Carr said to reporters according to the Dallas Morning News. "This is one of those.''
Carr is excited about being a Cowboy and mentoring the team's first-round pick, defensive back Byron Jones.
"I love playing football,'' Carr said. "I love being a Dallas Cowboy as well. I mean, that's been stated a million times.''
"I say we've got a young guy, drafted a guy, a defensive back and they thought highly of him,'' Carr said. "I'm looking forward to having him in the room with us and grooming him to get ready to play.''
The Cowboys will have some time before they have to make a decisions on Carr's future with the team. Until then, Carr is not going to worry about his status with the team.
"I'm still here,'' he said. "I'm here until told otherwise. That's my philosophy."
(h/t Dallas Morning News)
Photo Credit: Matthew Emmons/USA TODAY Sports
---
---