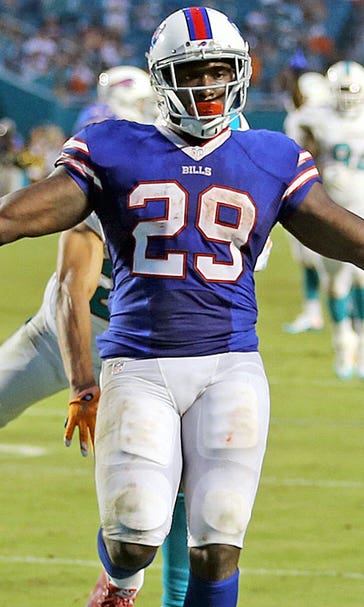 Concussions don't scare Bills' Karlos Williams: 'I've got a hard head'
November 3, 2015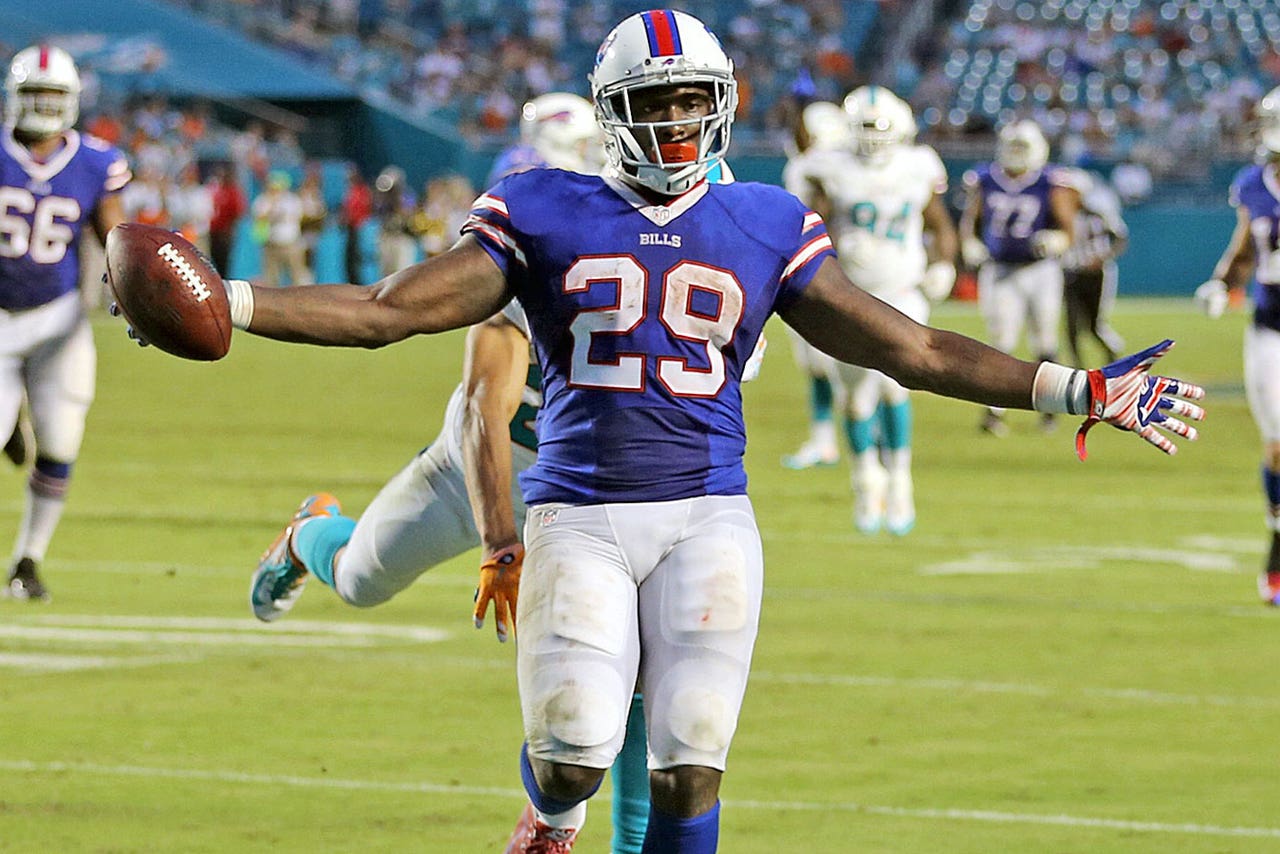 Buffalo Bills rookie running back Karlos Williams got off to a great start this season, being the only player to score a touchdown in each of the first three games of 2015. 
Unfortunately, he suffered a concussion in his first career start in Week 4 and hasn't played since then. With the Bills now entering Week 9 after a bye, Williams hopes to make his return to the field against the Miami Dolphins on Sunday.
Even after suffering a fairly severe concussion, Williams isn't worried about getting another one in the future.
"Not at all," Williams said via Matthew Fairburn of Syracuse.com. "I've got a hard head. My family will tell you the same. It doesn't frighten me at all. Things happen. Concussions are freak accidents. Nobody goes into a game trying to give somebody a concussion or thinking they're going to get a concussion. It kind of just happens. Some are worse than others, some are not bad at all, some are terrible. I think it depends on the blow you take and the person that's actually taking the hit."
Aside from just having a "hard head," Williams knows that taking care of yourself after getting a concussion is incredibly important. After sitting out more than four weeks, it's clear that Williams did just that, taking every precaution along the way.
"Some people can make concussions worse by not doing things properly, by not taking the right steps to getting better and better." he said. "That leads to people not continuing to play the game of football when you don't take care of yourself after a concussion."
Head injuries have not only led players to change their playing style, but also caused them to leave the sport altogether. 49ers linebacker Chris Borland is one of them, and while it's completely understandable to put long-term health first, Williams won't be changing the way he plays any time soon.
"I'm ready to play football," Williams said. "I'm not going to change the way I run the football."
---
---