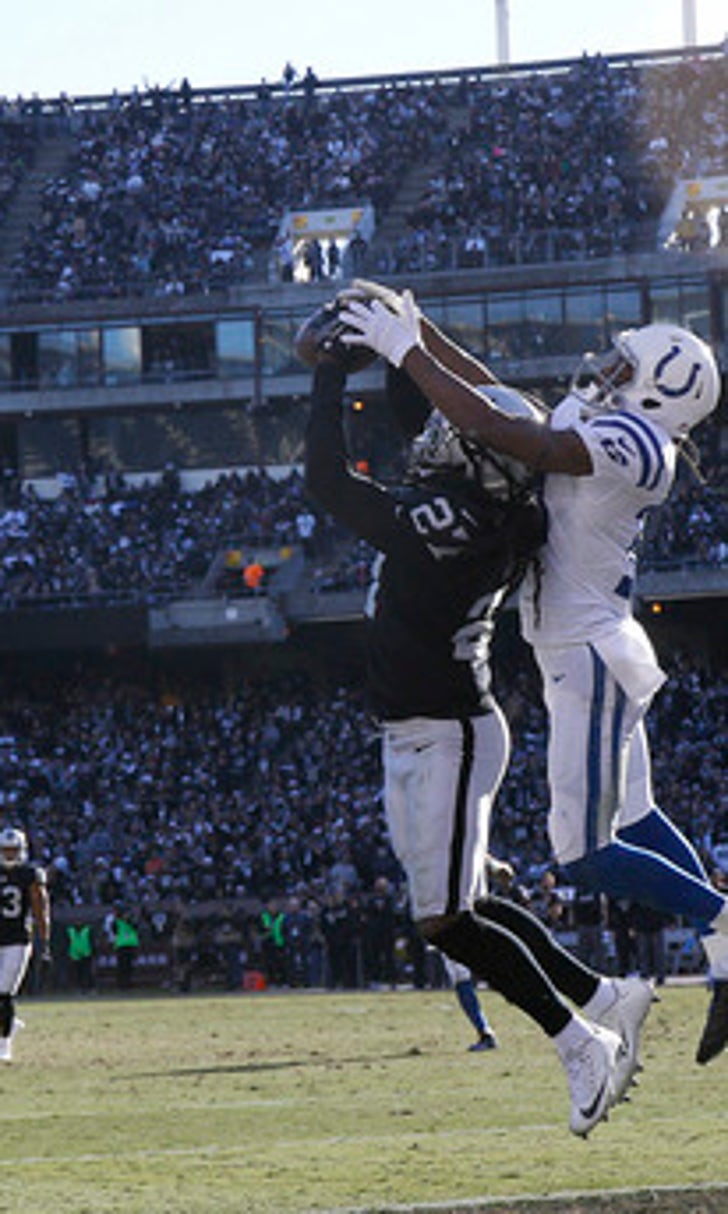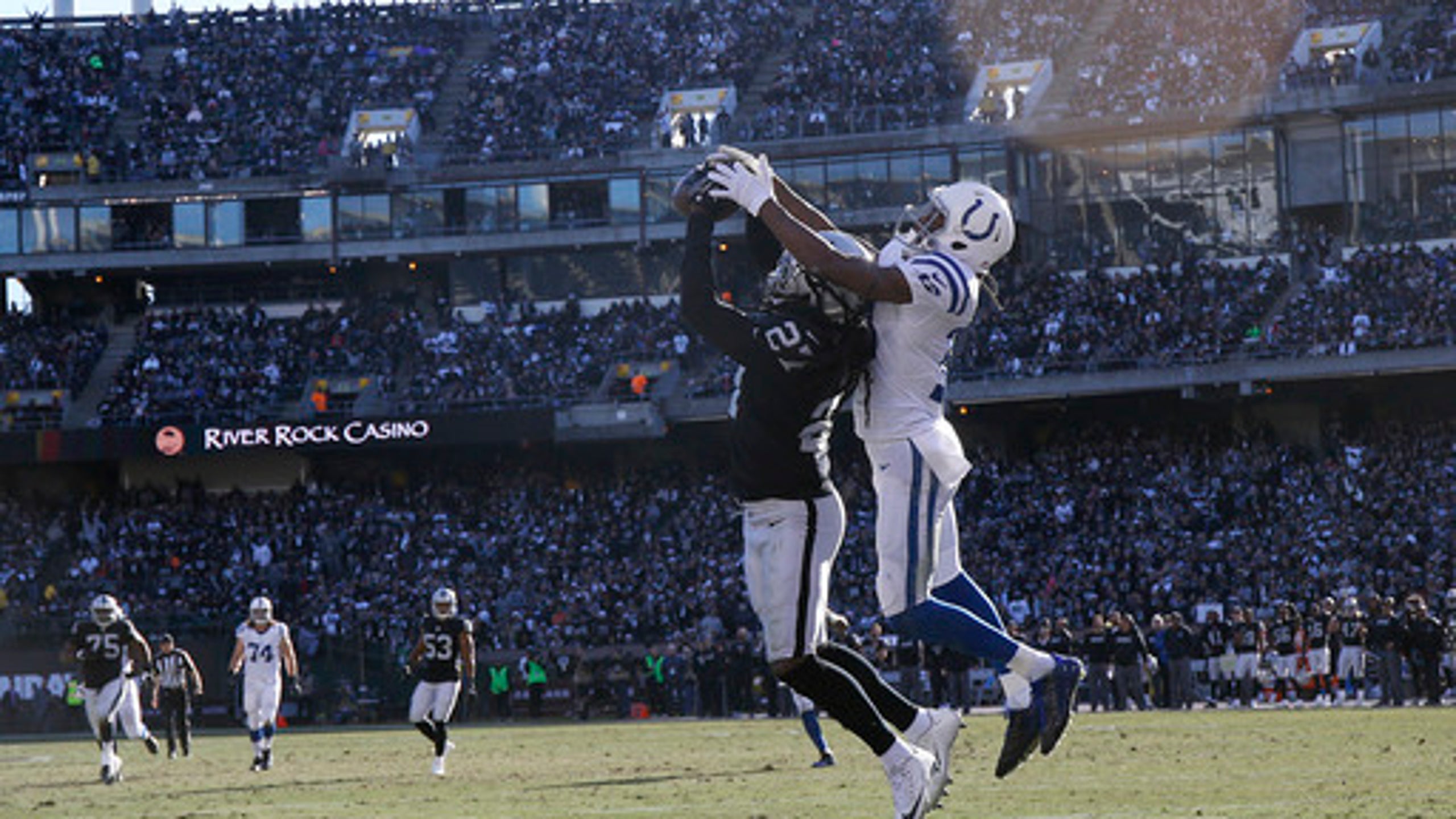 Colts ready to play out string after playoff elimination
BY AP • December 26, 2016
INDIANAPOLIS (AP) Coach Chuck Pagano walked into the Colts' complex Monday and said all the right things.
Then he spoke his mind.
Nobody wants to accept their predicament - not players, coaches or Pagano's family - and it's understandable after the Colts were eliminated from the playoffs for the second straight season.
''They're passionate, passionate, passionate about this football team and this organization and they're (unhappy), just like everybody else,'' Pagano said in response to a question about how his family deals with swirling rumors about a potential coaching change.
Saturday's playoff-eliminating loss at Oakland left a bitter taste in everyone's mouth and put the Colts in the rare position heading into their season finale.
Young players, such as Andrew Luck and tight end Dwayne Allen, never missed the playoffs until Houston routed Jacksonville on the last day of the season to clinch the AFC South in 2015.
Even veterans such as 35-year-old Robert Mathis haven't been in this situation much.
Since being drafted by the Colts in 2003, Mathis has only played on three teams that didn't make the postseason - 2016, 2015 and 2011 when Peyton Manning missed all 16 games with an injured nerve and Indy went 2-14.
So the Colts will spend Sunday playing for draft position - a situation even Pagano laments.
But he believes there are plenty of reasons to play hard Sunday against Jacksonville .
''The name on the back of your jersey, the decal on the side of your helmet, pride, respect, winning. It's unacceptable where we're at, we all know that,'' Pagano said.
''That's not us. That's not this culture. That's not what was developed here a long time ago. That, that is what's at stake.''
While Sunday's result might not matter much outside Indy (7-8) or Jacksonville (3-12), the implications could resonate long after this weekend.
On Saturday, Jags interim head coach Doug Marrone won his first game since replacing the fired Gus Bradley and a second straight win could help him make the case he deserves to keep the job.
Pagano, meanwhile, is trying to avoid his first losing season as a head coach.
If he can salvage something from a dismal season in which the Colts lost their first two, won consecutive games only one time, couldn't climb above .500 or attain one of team owner's Jim Irsay's goals, making the playoffs.
Maybe Pagano could at least make a stronger argument to keep his job when he meets next week with Irsay.
''It's hard to look back and sort of take a big-picture view,'' Luck said after Saturday.
''Frustration? Yeah, obviously, especially after this game. We've got one more week to go out there and play football and we'll do the best we can.''
That's really all anybody can ask at this point.
Colts players, who are big fans of Pagano, have not been available to the media since Saturday.
But just like last season, with rampant speculation swirling about Pagano's future, he's trying to win a second straight season finale to get to 8-8 - and it's something the Colts are convinced they can and should do.
''Every man in that locker room would tell you and every coach up and down these hallways would tell you the same thing - we came here to win,'' Pagano said. ''The standard is the standard and we know what the expectations are and that's to win.''
Notes: Pagano said cornerback Darius Butler has entered the concussion protocol after getting hurt in Saturday's game. Receiver Donte Moncrief reinjured his left shoulder and was scheduled to undergo an MRI on Monday. Pagano said he would have the results later this week. ... When asked whether he would play all available starters Sunday, Pagano said there was no reason not to.
---
For more NFL coverage: http://www.pro32.ap.org and http://www.twitter.com/AP-NFL .
---
---