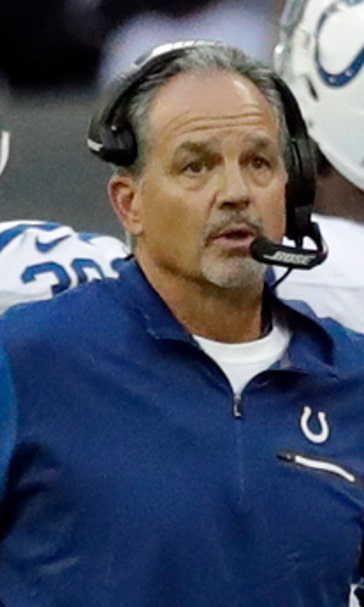 Colts' options include switching to no-huddle offense
BY foxsports • October 5, 2016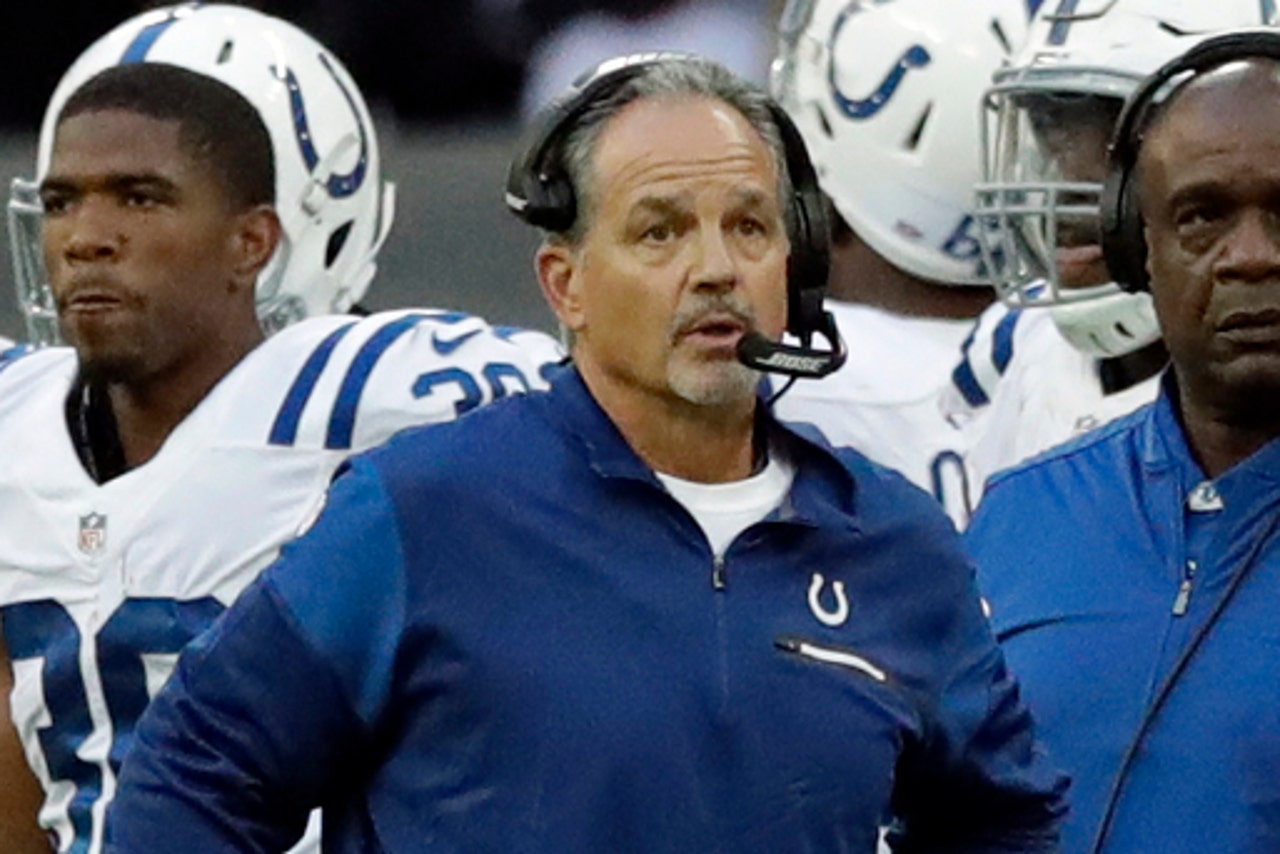 INDIANAPOLIS (AP) Indianapolis Colts coach Chuck Pagano put everything on the table this week.
With a team still struggling to start fast, still struggling to protect Andrew Luck, still piecing together a defense that can live up to Pagano's standards and still chasing their second win, he doesn't really have a choice.
Something must change Sunday against Chicago, and it could begin to give Indy's offense a whole new look.
''It's something that we'll continue to have dialogue about and with and talk about it as a staff,'' he said when asked about starting the game in the no-huddle.
Pagano, of course, would prefer to keep the Bears (1-3) guessing all week, rather than dropping hints about any potential changes.
Even if it is merely gamesmanship, it's certainly time to contemplate making a switch.
Indy has already been outscored 64-35 in the first half, while outscoring opponents 51-39 in the fourth quarter when they have largely been using the hurry-up offense to try and rally.
The numbers, and Luck's 15 come-from-behind wins, have created a perception among fans that the Colts' offense does its best work when Luck cranks up the pace and makes decisions on the fly.
Luck isn't so sure.
''A lot of those up-tempos have been when we're down big and maybe the defense is a little more soft, in a sense,'' he said after Wednesday's practice.
''But I don't think we've only been successful running the hurry-up offense. I think we can be successful with whatever is called.''
Indy (1-3) has had trouble executing the simplest plays this season, though.
Last weekend, a wide-open Josh Ferguson dropped a screen pass that would have kept the Colts' opening possession alive. Instead, Indy wound up punting.
On the Colts' next series, Dwayne Allen dropped a pass that would have taken Indianapolis inside Jacksonville territory. On the next play, Luck's batted ball was intercepted and set up the Jaguars' first touchdown.
The miscues have caused so much consternation among fans that they're clamoring for the team to try something, anything to get Indy out of this early funk and a growing chorus is urging the Colts to use more no-huddle.
Players think the fans have a point.
''It gives us a lot of advantages,'' receiver T.Y. Hilton said Wednesday. ''We can get the defense tired, it helps the offensive line (protect). If we go to it, we should be good with it. I like it.''
Making a switch comes with some real risks.
Pagano has always preferred a balanced attack that includes a power ground game, a feature that could easily get lost when playing fast.
Plus, with the Colts averaging 4.13 yards per first-down play, the second-lowest average in the league, failing to consistently pick up first downs could force the defense to stay on the field longer. It's a real concern for a team that has sabotaged itself with drops, penalties and sacks allowed.
''It's execution, it's finishing a drive, it's getting points,'' Luck said. ''Whatever's called, we just have to execute it better.''
But if throwing a change-up at the Bears prevents Indy from falling into another early deficit, enduring another bad first half or dealing with another loss, then Pagano could make the perfect pitch.
''We've got to be better,'' he said. ''If you're 4-0, you've probably got the same problems going on, but nobody's talking about it. When you're 1-3, come on, what else are you going to talk about, your great record? Let's keep it real.''
Notes: After releasing starting inside linebacker Sio Moore on Tuesday, Pagano said he expected veteran Josh McNary and rookie Antonio Morrison to play the bulk of the snaps. Moore was the Colts' leading tackler. ... Cornerback Darius Butler (hamstring), right tackle Joe Reitz (back) and right guard Denzelle Good (back) all did limited work at practice Wednesday. Running back Frank Gore (chest) and outside linebacker Erik Walden (chest) did not practice. ... Backup offensive lineman Jonotthan Harrison will not play Sunday after having an appendectomy last week. Pagano is hoping Harrison will return next week. ... DT Art Jones spoke to reporters for the first time in a month and said he'll be ready to play as soon as the team clears him. Jones returned Monday from a four-game suspension for violating the league's policy on performing-enhancing substances.
---
Online:
AP NFL website: www.pro32.ap.org and AP NFL Twitter feed: www.twitter.com/AP-NFL
---
---