National Football League
National Football League
Colts hire Eagles executive Grigson as GM
Published
Jan. 11, 2012 11:56 p.m. ET

Ryan Grigson landed his dream job Wednesday.
After spending more than a decade on the road, scouting for St. Louis and Philadelphia, the 39-year-old Indiana native is coming home to rebuild the Colts possibly with a new coach, a new quarterback and an entirely different philosophy. For the first time, Grigson will be making all those tough decisions.
''I've been on teams whose guys were run off for the sake of running guys off,'' Grigson said after agreeing to a four-year deal that includes a team option for a fifth year. ''That makes no sense to me. I like to salvage things if the ability is there.''
There's no time for on-the-job training, either, with the Colts coming off their worst record (2-14) in two decades and fans expecting an immediate turnaround.
Team owner Jim Irsay wants Grigson to make a decision on coach Jim Caldwell, a coach Grigson never even met until Wednesday, by the middle of next week.
Then the new GM must sort out Indy's complicated salary cap problem, a major concern for an aging team bereft of young talent and a young GM with little experience with the cap.
The Colts also must decide whether to pay a $28 million bonus to four-time league MVP Peyton Manning by March 8, renegotiate the contract or let the face of the franchise walk away as a free agent now that it looks as if the Colts will take Andrew Luck with the No. 1 overall pick in April. Grigson said he hasn't spoken with Manning, who missed the entire 2011 season after having his third neck surgery in 19 months.
Irsay said only that Manning continues to rehabilitate the neck.
Grigson also must decide which veteran free agents, if any, to bring back. That list includes Pro Bowl players Robert Mathis, Jeff Saturday and Reggie Wayne, all in their 30s.
Plus, the young GM must replace the highly-respected and powerful Bill Polian, who led five teams to the Super Bowl including two in Indy and was the architect of the most successful decade in league history. Polian, the team's vice chairman, and son Chris, the team's general manager, were fired last week, openings that led to Grigson's hiring.
''He is not walking into a normal situation,'' Irsay said. ''When you have the No. 1 pick, when you have the salary cap problems we do, when you have injured players we do, when you have the coaching situation we do, this is a tough job to come into, but he's not without support. We're going to make the right decisions to win.''
Irsay said he will largely let Grigson make the calls, though the team owner plans to be involved in the early decisions and could exercise his veto power.
While it looks like a tough spot for Grigson to succeed, he's beaten longer odds.
In 1992, the Purdue offensive tackle took a hit in the abdomen and was later admitted to a hospital with a life-threatening kidney ailment. Both of Grigson's kidneys shut down for two weeks, he lost 30 pounds and battled pneumonia while struggling just to sit up in bed. Two years later, Grigson was elected team captain and played so well that the Bengals drafted him in the sixth round.
Grigson never made the Bengals' roster, playing instead with the Detroit Lions in 1995 and 1996 before jumping to the Canadian Football League for one final season. A back injury forced him into retirement.
All along, though, Grigson was preparing for front-office life.
He stole media guides from the Purdue coaches' office, stashing them away in his closet to read up on opponents. Grigson didn't change his approach in the NFL.
''I just always studied and researched other players because that's what I thought I was supposed to do,'' Grigson said, drawing laughter. ''It got to the point (in Cincinnati) where we would be in the fourth game of the preseason and the coach would say, `Grigson, what do you know about this right tackle?' And I would tell them.''
Irsay wanted more than a book-smart scout to lead his team's rebuilding project.
''What I was really looking for was someone who was on the rise and has skills and qualities to take that next step up,'' said Irsay, who was the Colts GM when his father owned the team.
Grigson has been listed as future front-office star after helping to build two Super Bowl teams including the championship-winning Rams in 1999, his first season in the front office.
In 2001, Grigson became an area scout for St. Louis. He joined the eagles as a regional scout in 2003 and gradually moved up the ladder from regional scout, to director of college scouting and eventually to director of player personnel, the job he had held for the past two seasons.
''He has been a great adviser to me and somebody I have leaned on to bounce ideas off of many times over my career,'' Eagles GM Howie Roseman said in a statement. ''He leaves no stone left unturned in his efforts to find good players and we were lucky to have him here in Philadelphia.''
Grigson, who wore a Super Bowl ring on his right hand during the news conference, repeatedly deferred questions about his philosophy and the decision-making process by explaining he had literally just gotten to Indianapolis. His wife, Cynthia, and his five children also attended the news conference.
Now comes the hard part, making the choices about how to turn the Colts back into a winner.
''What I need to do is lock myself in my office, put a Do Not Disturb sign on the door and watch tape so I know what I have before I do anything,'' he said. ''It (the coach) is not something you want to make flip decision about. I need to have some long conversations with Mr. Irsay and we've agreed that we want to do it the right way.''
---
---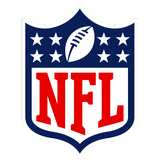 Get more from National Football League
Follow your favorites to get information about games, news and more
---