National Football League
National Football League
Colts have safety plan to fill hole in secondary
Published
Aug. 11, 2014 1:36 p.m. ET

ANDERSON, Ind. (AP) Delano Howell is trying to prove he's an NFL starting safety.
Mike Adams came to Indianapolis to compete with Howell, the presumed front-runner. Throw special teams ace Sergio Brown and NFL veteran Colt Anderson into the training camp fray, and it might be the most competitive contest at Indianapolis' training camp.
The Colts figure that regardless of who wins the job, they've found a winning combination.
''We're kind of filtering those three, four guys in with the first unit to see who will make the strides,'' defensive coordinator Greg Manusky said.
It's been a long time since the Colts have been in this position.
Antoine Bethea won the starting job as a rookie in 2006, held it for eight years, won a Super Bowl and two AFC titles and went to two Pro Bowls. But in March, the longtime cornerstone in the Colts' secondary signed with San Francisco, creating a hole that must be filled.
Indy expects former Pro Bowler LaRon Landry, who they signed as a free agent last year, to hold down one of the starting jobs.
The other job is wide open, though the final decision is expected to come down to Howell, a third-year player who has been Andrew Luck's teammate for the past seven seasons, and Adams, an 11-year veteran with 73 career starts who played with Denver last season.
Howell got the first crack in Thursday's preseason opener, finishing with two tackles in limited action. Adams played but did not record a tackle.
Round 2 is Saturday night against Eli Manning's New York Giants, and the Colts aren't dropping any hints about who has the lead.
''You want the body of work going through training camp and that is why at the end of training camp, we will announce the starters,'' Manusky said. ''From a standpoint, this guy might have a good game, one guy did, the other guy might pick up the next three games. It is a body of work that these guys have to do.''
Adams is now getting some extra work with the starters.
Howell has already missed three straight days of practice with what coach Chuck Pagano described as stiffness or tightness in his neck. Pagano hopes to have Howell back before the Colts hold their final training camp practice Wednesday at Anderson University.
But Adams doesn't intend to win the job by default.
''Bottom line is I want to compete. Bottom line is I want to compete for a job,'' Adams said after joining the Colts. ''I don't want it to be given to me and I told coach and I told the GM (Ryan Grigson), I said, `I appreciate you not telling me that I don't have the job.' I appreciate that because I was an underdog my whole career and I love competing and proving a lot of people wrong.''
Though Adams has been around the league, Howell may have the advantage in actual experience in this defense.
He's grown up in Manusky's system, making the team as an undrafted rookie in 2012 and finishing with 24 tackles - 11 in one game - in 2013 when he showed the coaches enough promise that they didn't make a quick move in free agency or the draft to solidify the position.
''The longer you're in the system, the more you know it,'' Howell said. ''Ultimately, that allows you to get better and better.''
Perhaps even good enough to win a starting job nobody thought he could when he finished at Stanford.
And if Landry needs more time to recover from an undisclosed injury, Adams and Howell could find themselves both in the lineup - or working with Brown or Anderson.
The Colts are convinced this group can get it done.
''There's nothing like some hungry player, some hungry individual grinding away to keep the guy in front sharpened,'' Pagano said. ''Not sit there and go, `I ain't got no pressure behind, nobody pushing me.' There's always somebody.''
NOTES: The Colts' injury woes haven't gotten any better. After giving rookie offensive lineman Jack Mewhort time at center on Saturday, the rookie has sat out the last two days with a sore right knee. Linebacker Jerrell Freeman also sat out Monday with a sore thumb, as did recently signed receiver Nu'Keese Richardson (concussion). ... A number of other veterans, including Robert Mathis and Reggie Wayne, were given the day off ... Pagano wore a T-shirt with the words ''Kelly Tough,'' a reference to the health battle former Bills quarterback Jim Kelly is fighting. ''I just want to be able to support Jim and his family and the circumstances they've been through,'' Pagano said. ''He's one tough cookie and we think about Jim all the time.''
---
Online: AP NFL website: www.pro32.ap.org and www.twitter.com/AP-NFL
---
---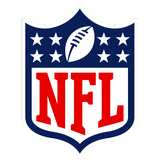 Get more from National Football League
Follow your favorites to get information about games, news and more
---