National Football League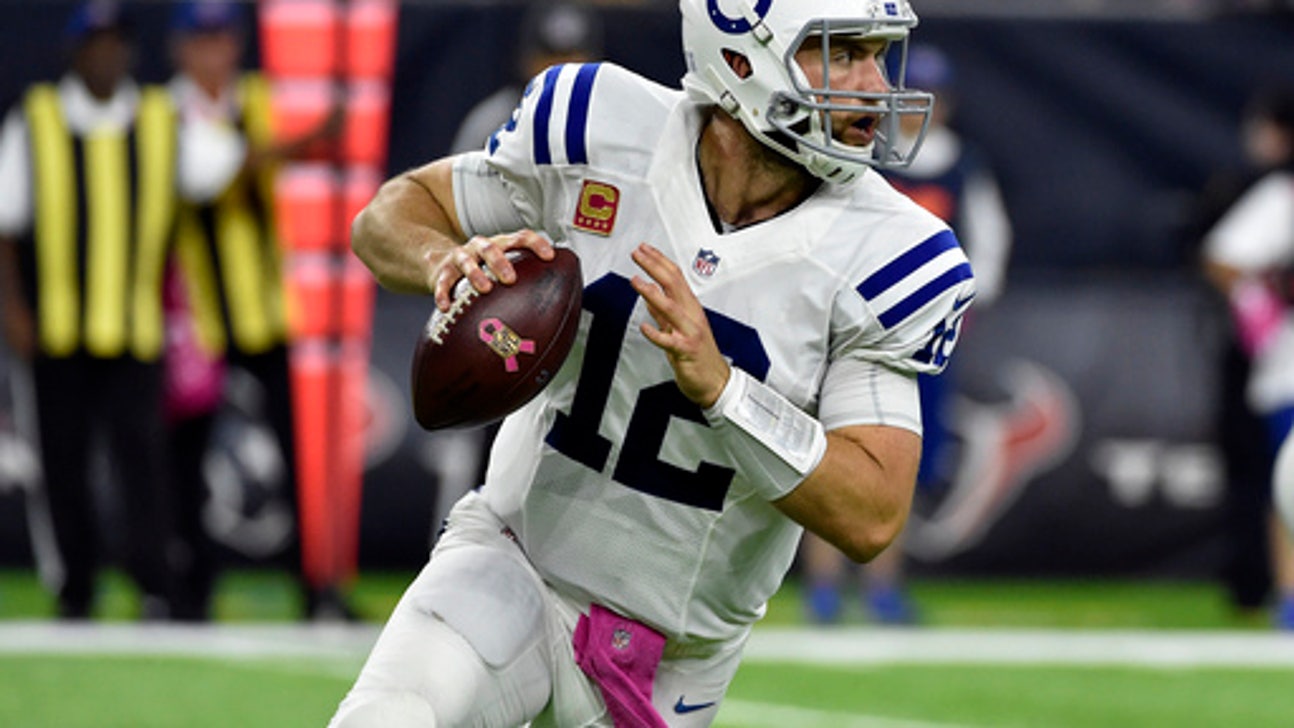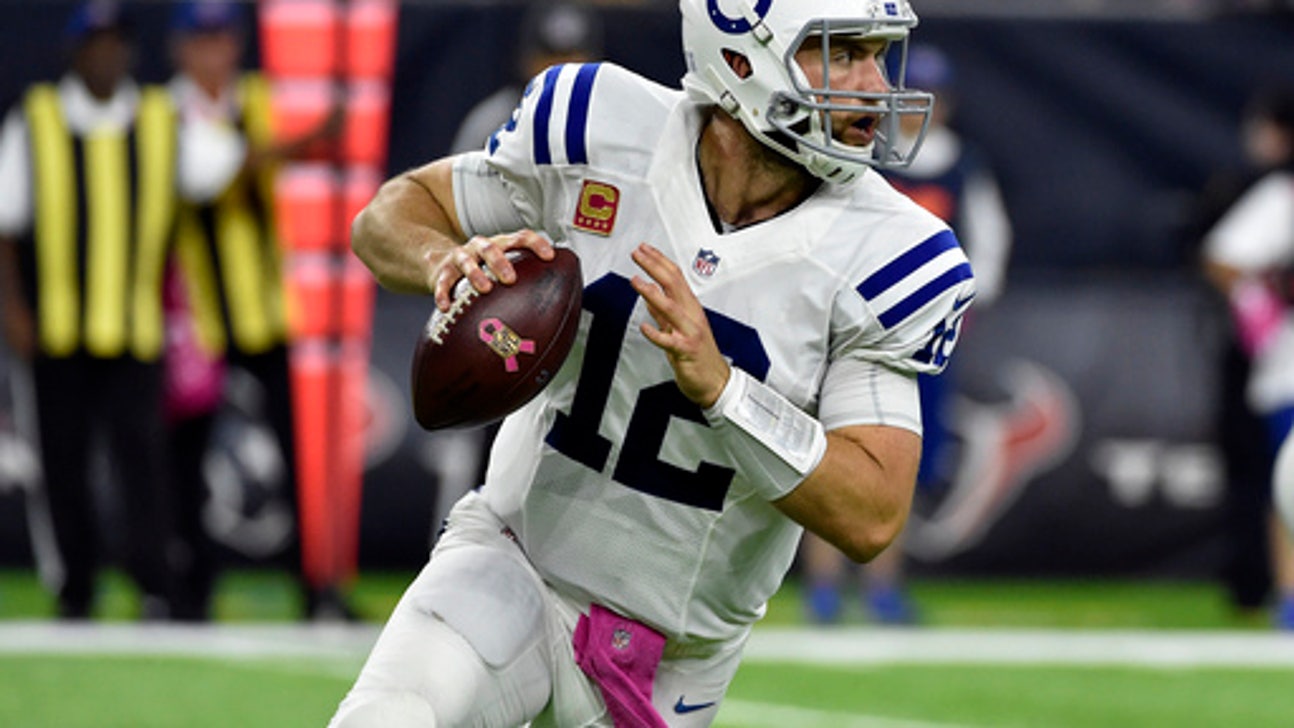 National Football League
Colts' defense still trying to clean up tackling troubles
Published
Oct. 20, 2016 8:11 p.m. ET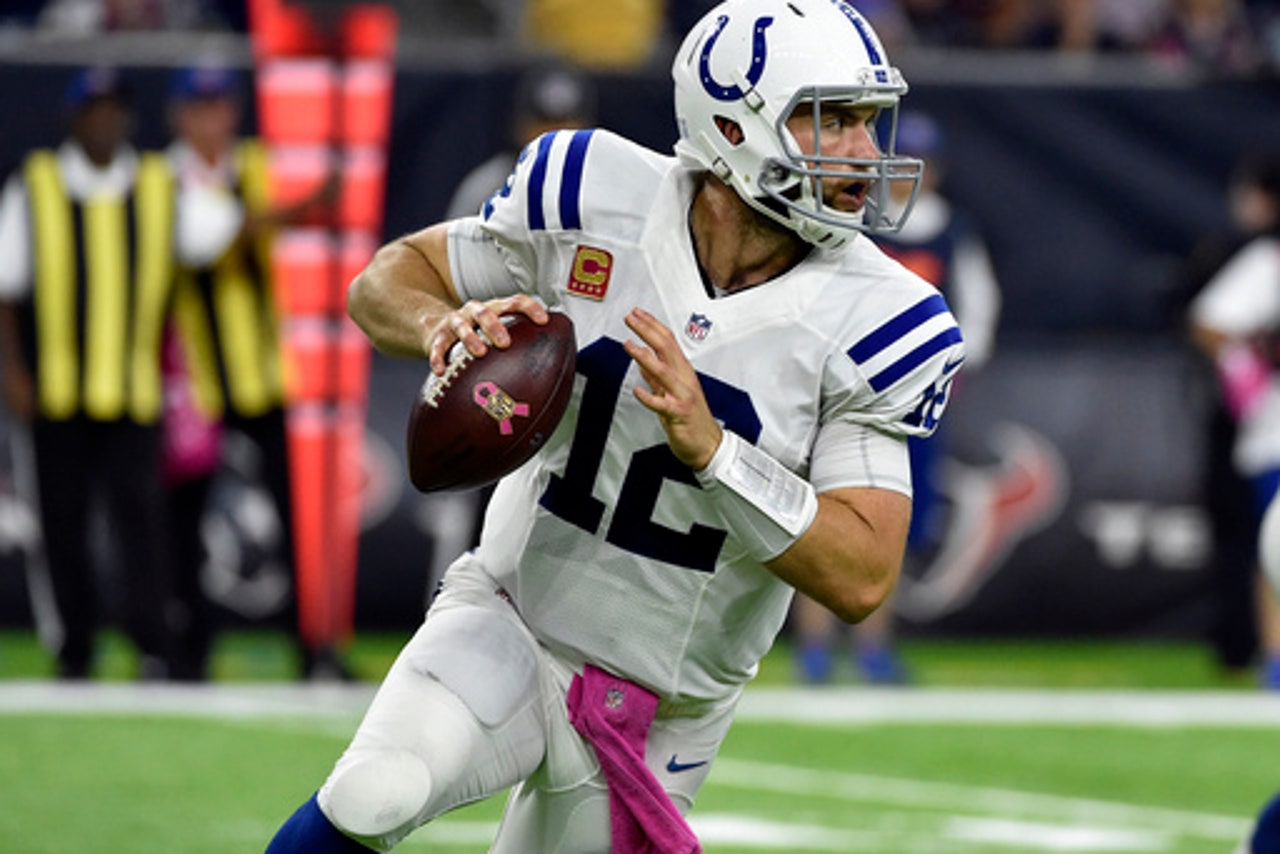 INDIANAPOLIS (AP) Indianapolis Colts defensive coordinator Ted Monachino has been diagnosing problems all season.
After six troubling games, he's ready to start seeing real solutions when Indy visits Tennessee this weekend..
''We're nowhere near where we need to be. We haven't played winning football often enough,'' Monachino said Thursday. ''We've had flashes of really good play in several games. (We've) gone stretches where we've played well. But the 60-minute idea is, you have to start fast, you've got to be able to maintain momentum throughout the course of a game and you have to finish like you've never finished and we haven't been able to do that.''
His blunt assessment, of course, will be welcomed by weary fans, who have already become frustrated with a seemingly constant barrage of penalties, missed tackles and generally poor play that have plagued the Colts (2-4).
It was never more evident than Sunday night, when Brock Osweiler and the Houston Texans drove for back-to-back touchdowns in the final seven minutes of regulation to erase a 14-point deficit and then moved into position for the winning field on their first possession of overtime.
Along the way, there were plenty of mistakes.
Monachino blamed himself for not getting his four best pass rushers on the field immediately when the Texans drove for their first TD. The reason: Monachino thought Houston would still mix things up instead of going immediately to the hurry-up offense.
But the bigger problem was all those missed tackles that couldn't be hidden on game tape.
''Every individual guy has to make up their mind that they are going to use what has happened in the past and learn from it and make it push them forward,'' cornerback Darius Butler said.
There's really no other choice.
Only Jacksonville, Detroit and the New York Jets and Giants have fewer takeaways Indy (six).
Only San Francisco, Carolina and Cleveland have allowed more points than the Colts (176).
Only Oakland and New Orleans have allowed more yards per game than Indy (411.2), and only the Jets and Lions have allowed a higher completion percentage to opposing quarterbacks than the Colts (69.0).
The gory details only tell part of the tale, though.
''It's disappointing and that's an understatement,'' inside linebacker D'Qwell Jackson said. ''It isn't effort, it isn't guys not being in the right place, it's technique and knowing all 11 are going to be on the same page.''
Sure, some stats could be explained by an injury rash that left the secondary and defensive line so depleted that the Colts spent some weeks playing almost exclusively with backups.
But now, with most of those missing players back in action, the troubles have continued. After playing their best 3 1/2 quarters of the season Sunday night, the Colts couldn't close out the victory because Houston found ways to gash the defense.
Perhaps the most frustrating part is that Monachino and Colts head coach Chuck Pagano were both hired in Indianapolis so they could put together a defense that emulated Baltimore's aggressive, ball-hawking style.
When Pagano was asked Wednesday to describe how he wants Indy's defense to look, he responded: ''A defense that stops the run, is very, very aggressive and attacking. A defense that wreaks havoc and makes it very, very difficult to operate as an offense and dictates the tempo.''
So far, that hasn't come close to happening - even though Monachino and his players will keep working toward that goal.
''You put it on the tape,'' Monachino said. ''You're brutally honest and you make sure that everybody understands that this isn't how we win the game.''
Notes: Quarterback Andrew Luck (ankle and right shoulder) did limited work Thursday, his usual light day of practice, and Pro Bowl receiver T.Y. Hilton (hip) did not practice Thursday after doing limited work Wednesday. ... Other players who missed Thursday's practice were: Butler (calf and hamstring), Jackson (rest) tight end Dwayne Allen (sprained right ankle), defensive end Henry Anderson (knee), receiver Phillip Dorsett (foot and hamstring), defensive tackle Zach Kerr (ankle), outside linebacker Curt Maggitt (ankle), left guard Jack Mewhort (triceps) and receiver Donte Moncrief (fractured shoulder blade). ... Backup offensive lineman Jonotthan Harrison (appendectomy) did limited work for the second straight day. ... Indy has claimed outside linebacker Lavar Edwards off waivers from Carolina and has waived cornerback Darryl Morris.
---
AP NFL website: www.pro32.ap.org and AP NFL Twitter feed: www.twitter.com/AP-NFL
---
---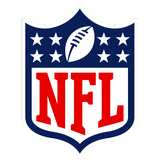 Get more from National Football League
Follow your favorites to get information about games, news and more
---