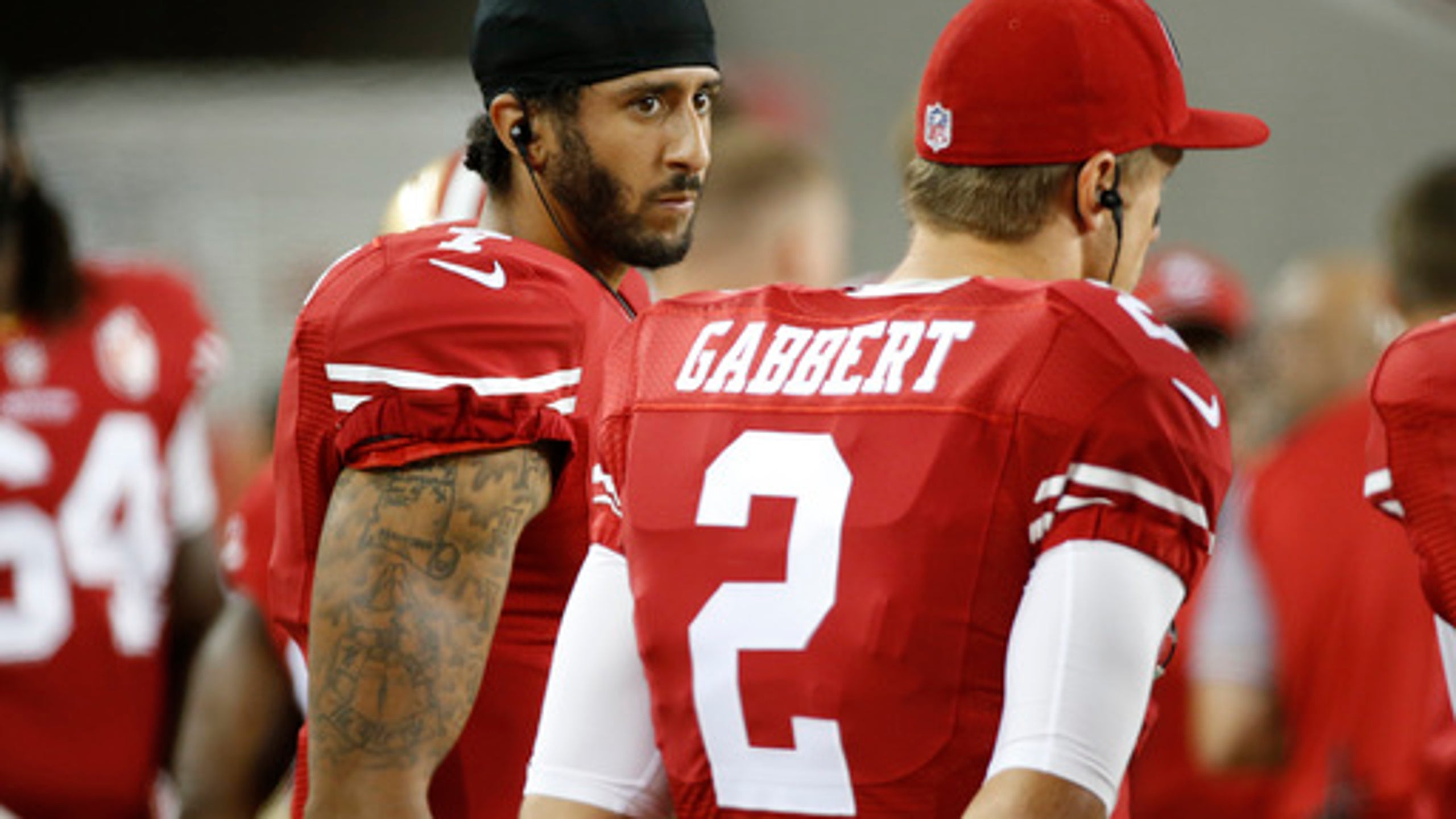 Colin Kaepernick says he will continue to sit during national anthem
BY foxsports • August 28, 2016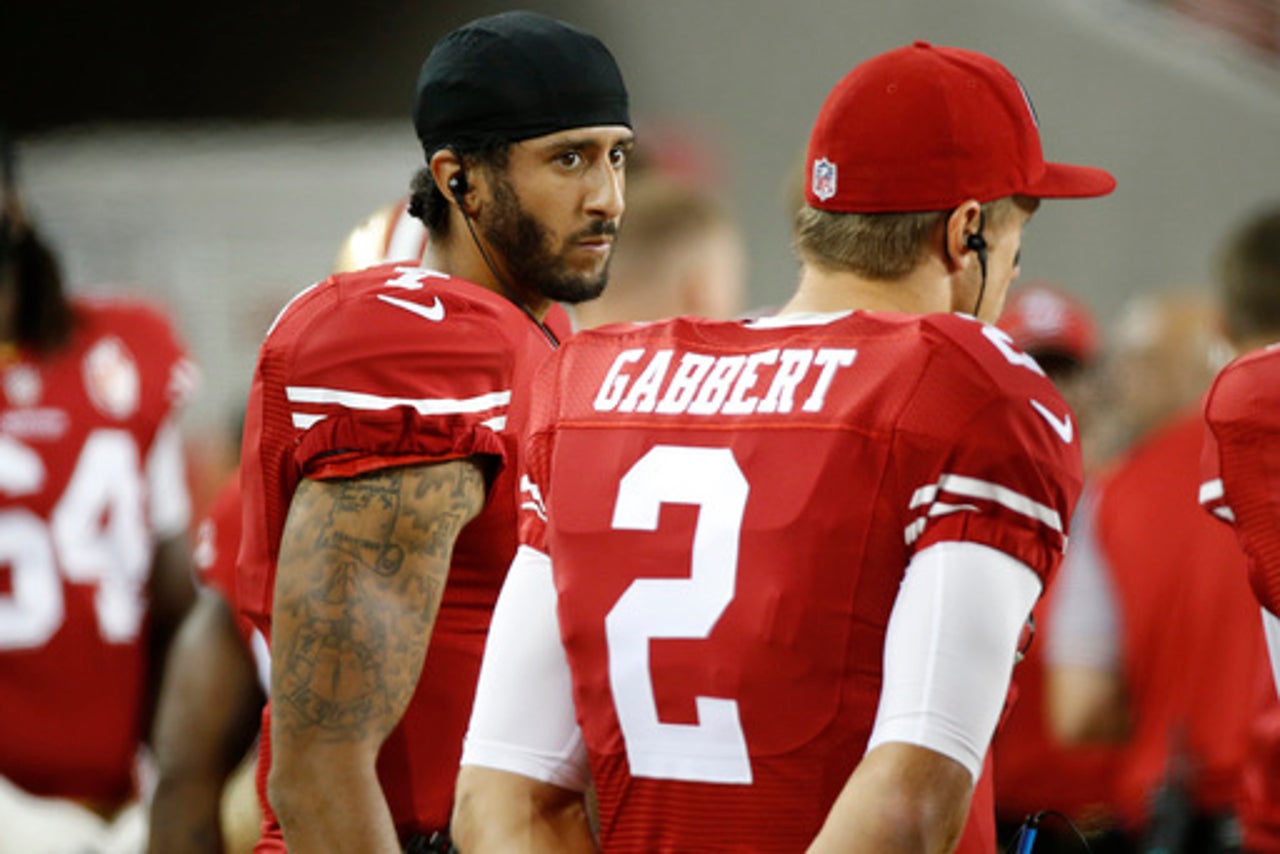 San Francisco 49ers quarterback Colin Kaepernick said Sunday he will continue to take a stand by sitting during the playing of the national anthem.
Kaepernick caused a firestorm Friday when he sat during the playing of the national anthem before the 49ers' preseason game against the Packers. He said he decided to boycott the anthem because he's "not going to stand up to show pride in a flag for a country that oppresses black people and people of color."
On Sunday, Kaepernick said he will continue to sit in order to shine a light on the problem.
"I'm going to continue to sit. I'm going to continue to stand with the people that are being oppressed," Kaepernick on Sunday. "To me, this is something that has to change and when there is significant change and I feel like that flag represents what it's supposed to represent and this country is representing people the way that it's supposed to, I'll stand."
Kaepernick reiterated that police brutality is the impetus of his stand.
"There's a lot of things that need to change. One specifically is police brutality," said Kaepernick. "There's people being murdered unjustly and not being held accountable. Cops are getting paid leave for killing people. That's not right. That's not right by anyone's standards."
The 49ers' final preseason game is Sept. 1 against the Chargers. 
---
---