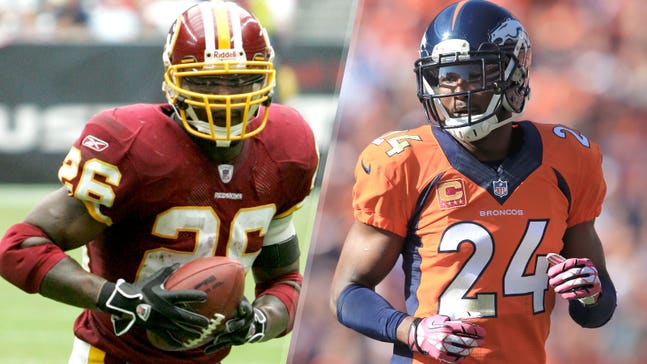 Clinton Portis for Champ Bailey ranks among the biggest trades in NFL history
Published
Mar. 16, 2016 9:30 a.m. ET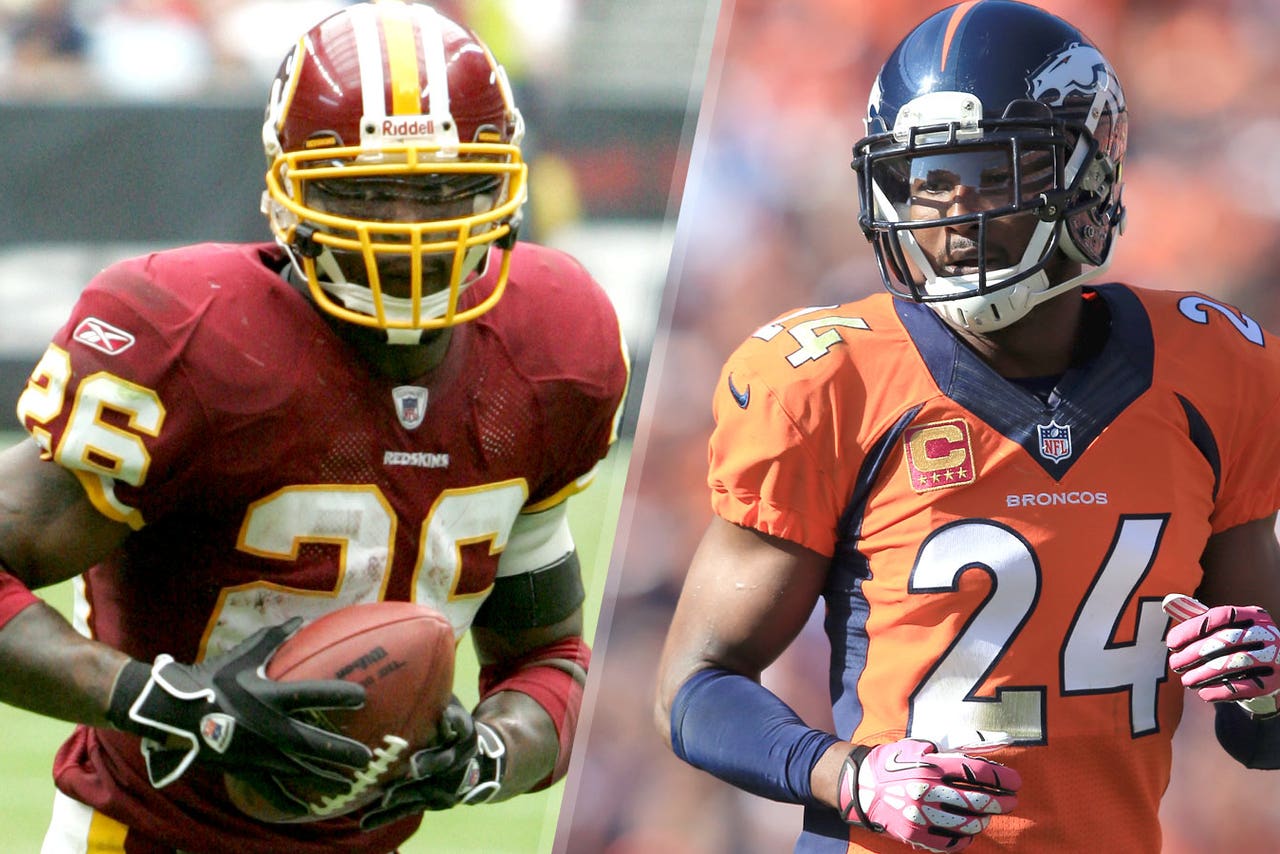 The NFL isn't like the MLB or NBA. Player-for-player trades don't happen all that often, let alone blockbuster moves that wind up impacting both teams for more than a decade. In 2004, a deal of that magnitude happened, and it's considered to be one of the best involving two players of all time.
It happened on March 4, 2004, when the Washington Redskins traded Champ Bailey and a second-round pick to the Denver Broncos for Clinton Portis. At the time, both players were two of the league's best at their respective positions. 
Portis had just finished his second season in the NFL and was already a top running back. In his first two seasons, he rushed for a total of 3,099 yards and 29 touchdowns, while also adding 678 yards receiving.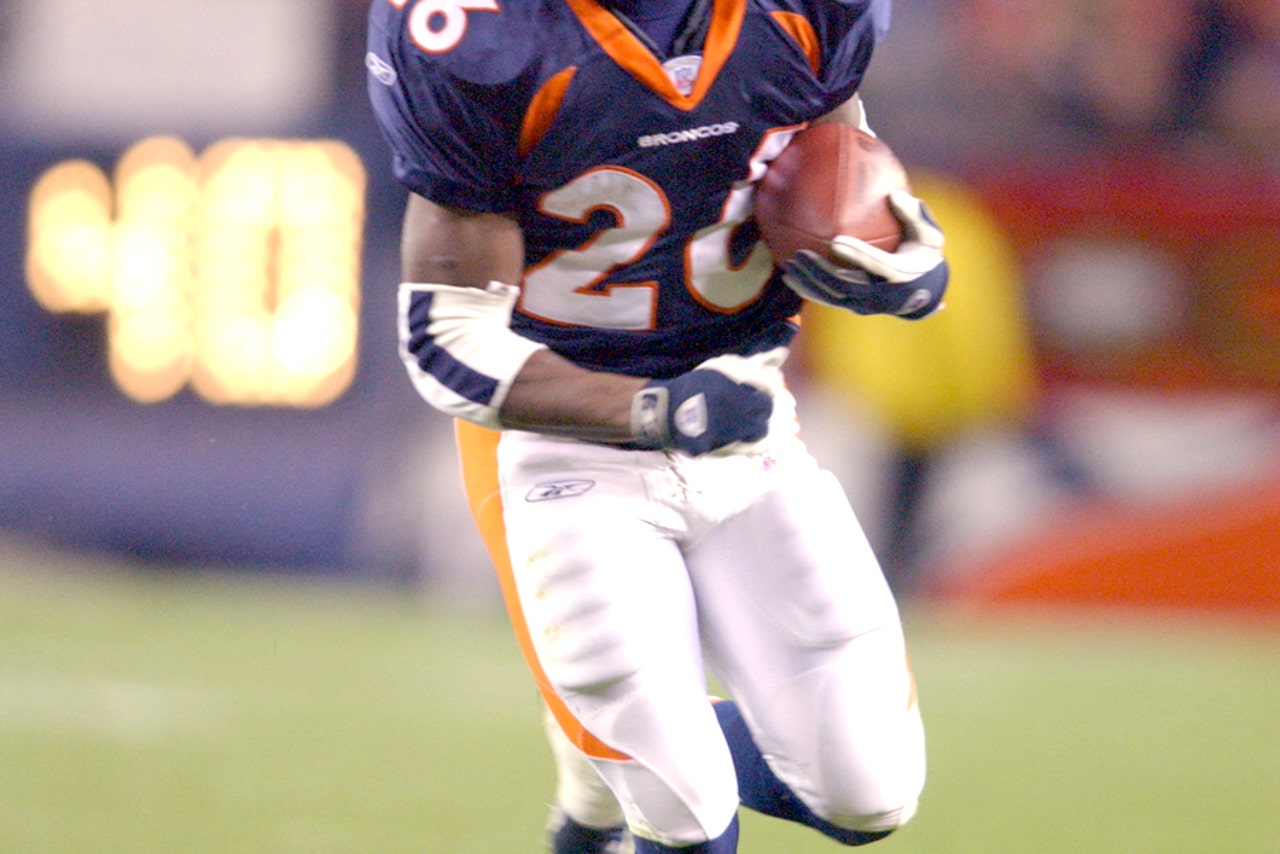 There was no questioning Portis' ability -- that wasn't the Broncos' reason for shipping him out of town. Denver needed a playmaker on the backend, a piece it could have used in its loss to the Colts in the first round of the playoffs in 2003. 
Enter Bailey.
Bailey, coming off of his fifth season in the league, was arguably the best cornerback in the NFL. Up to that point, Bailey had already picked off 18 career passes and recorded 51 passes defensed -- and that doesn't include his first two seasons in which the statistic wasn't kept. Additionally, he had already made four Pro Bowls.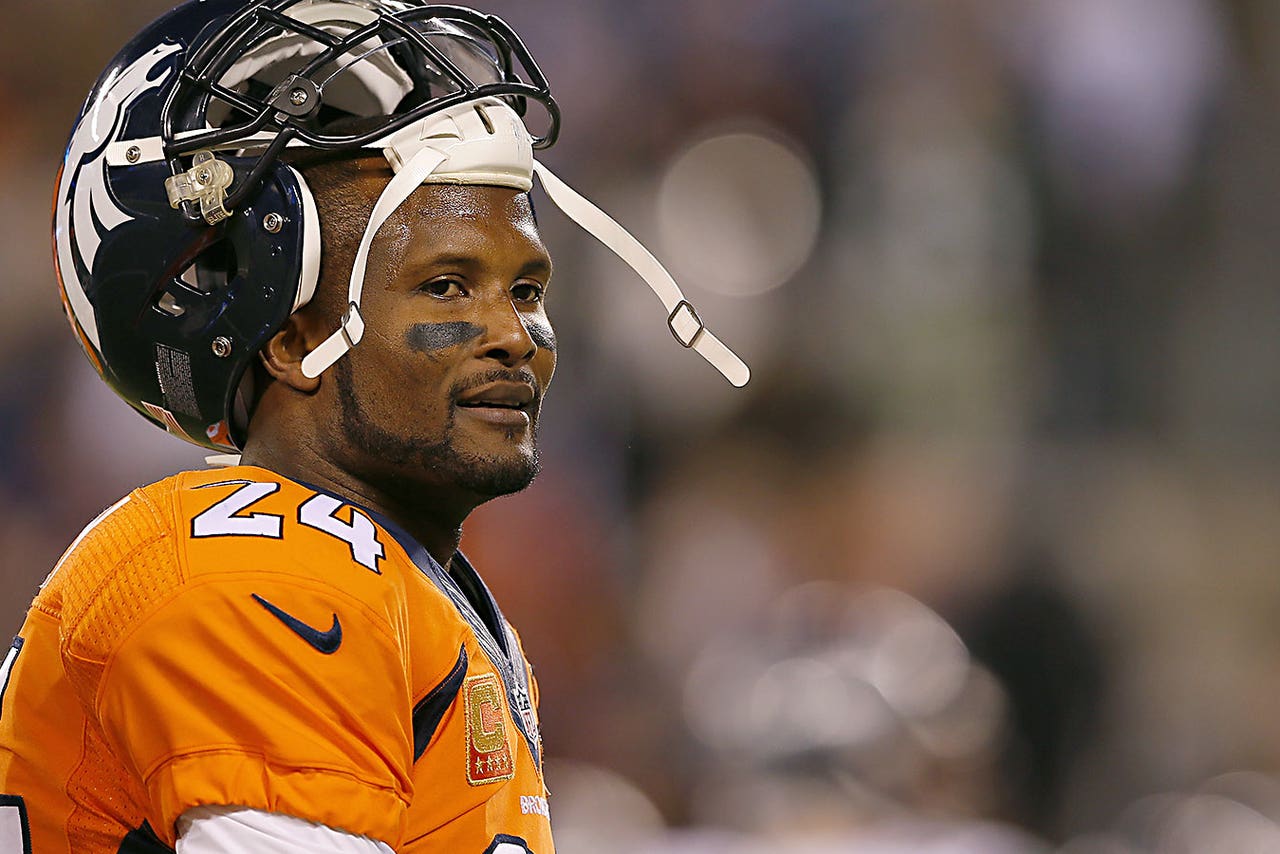 It's impossible to determine a "winner" from this trade given the incredible impact each player had on his respective team. Twelve years later, it was undoubtedly a win-win for both sides. 
Here's how it turned out for each team:
Champ Bailey: For as good as he was with the Redskins, Bailey was equally as effective with the Broncos. Following the trade, Bailey made the Pro Bowl each year except twice -- in 2008 when he only played nine games, and his final season in 2013 when he only played five. From 2004 to 2013, he was fifth in the league with 34 interceptions and was sixth in passes defensed. He was a true shutdown cornerback during his time in the league and is likely a future Hall of Famer. 
As for his impact on the team, Bailey helped lead the Broncos to the playoffs five times, including a Super Bowl trip in 2013. Unfortunately, he retired without a ring following Denver's disappointing 43-8 loss to Seattle in Super Bowl XLVIII. 
Tatum Bell (second-round pick): After sending Portis to Washington, Denver obviously needed a replacement at running back. Reuben Droughns was largely unproven, having rushed for just 97 yards in his career prior to the 2004 season. He ultimately became the starter in place of Portis, but that was for only one season. The Broncos took Bell in the second round of the 2004 draft, hoping to solidify the backfield for years to come.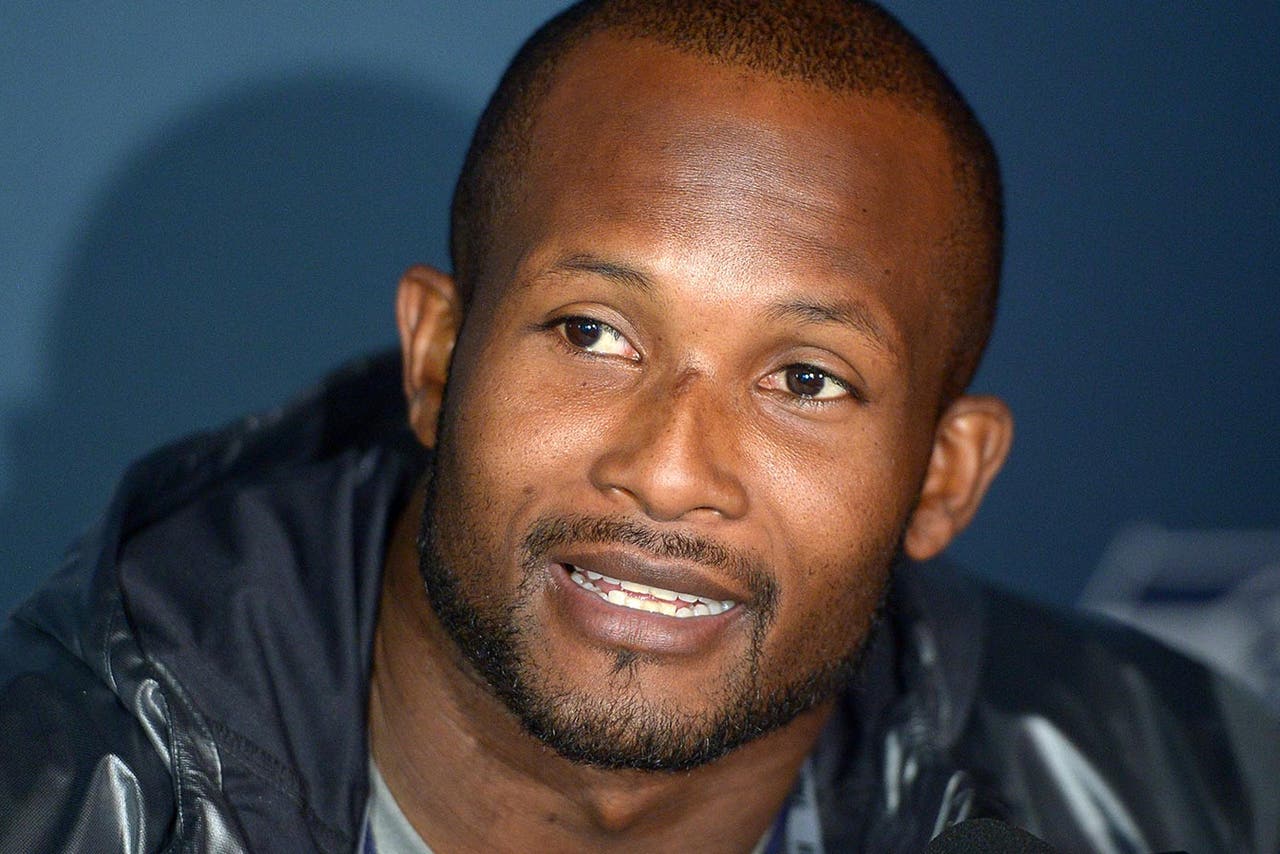 He didn't take over the starting job right away, however. It took him two full seasons before that happened. As the No. 2 back in 2005, Bell still managed to rush for 921 yards on just 173 carries, proving his ability to take over as a lead back. In 2006, he got his chance, starting 13 games and rushing for 1,025 yards and two touchdowns. While his numbers didn't match Portis', as few did, Bell was a valuable back for a few years in Denver.
Clinton Portis: Despite dealing with a handful of injuries during his time with the Redskins, Portis didn't miss a beat after the swap. In his first season in Washington, he rushed for 1,315 yards, followed by a 1,516-yard season the next year. From 2004 to 2010, he was fourth in the league in rushing yards with 6,824. He did so in 24 fewer games than the league's leading rusher in that span, LaDainian Tomlinson. Despite his eye-popping numbers, Portis made the Pro Bowl just once with the Redskins (2008).
Portis helped lead the Redskins to the playoffs twice, winning one postseason game in seven years. He retired in 2012 after being released by the team in 2011. He is the Redskins' second leading rusher in franchise history, trailing only John Riggins (7,472 yards). His 46 rushing touchdowns are also second all-time in team history.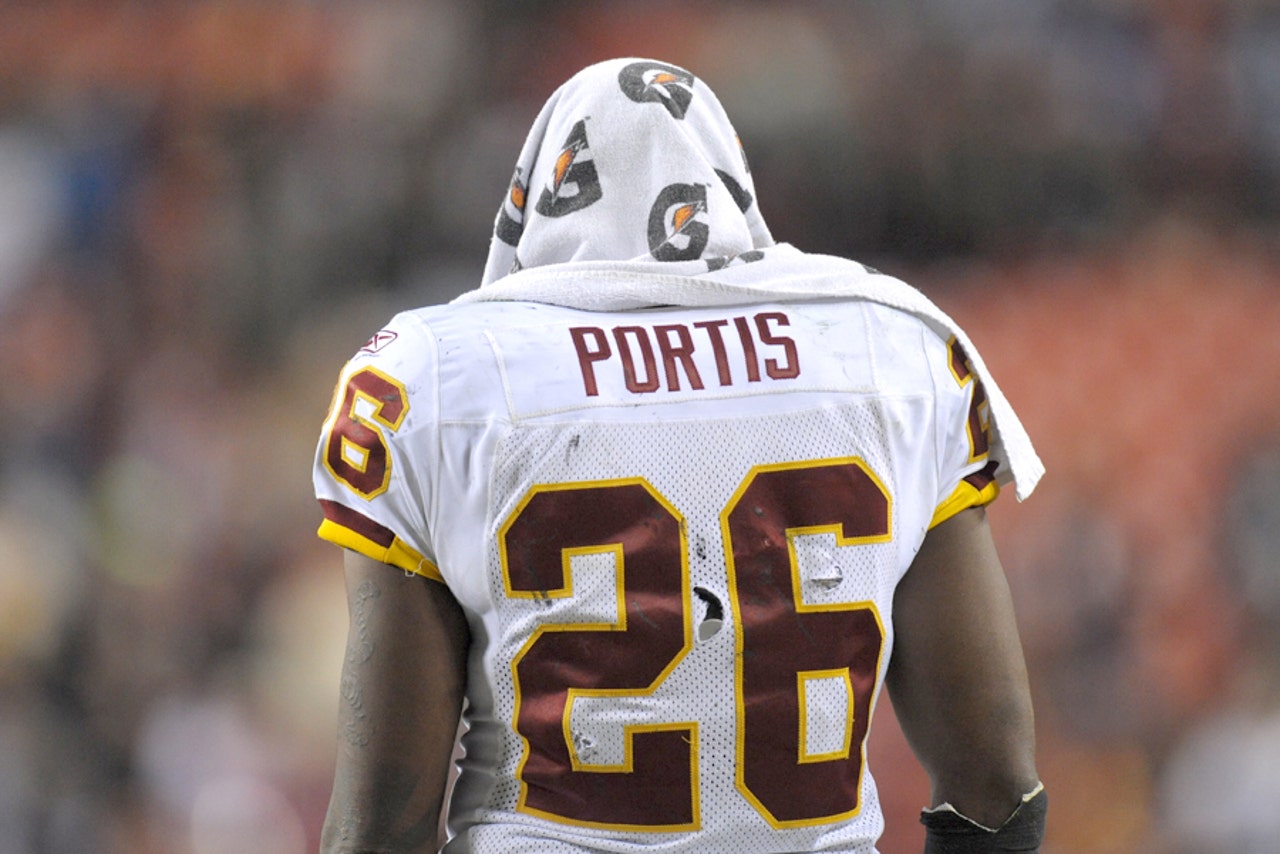 ---
---