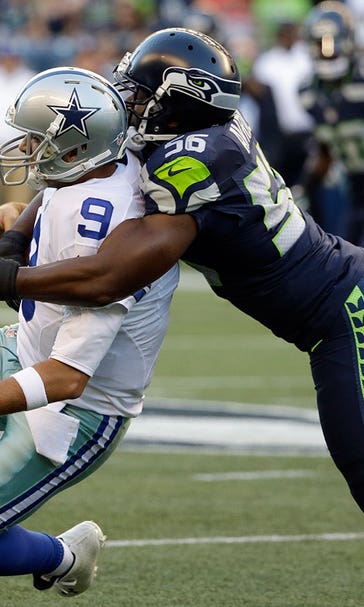 Cliff Avril says hit on Tony Romo has led to 'hate' from Cowboys fans
August 28, 2016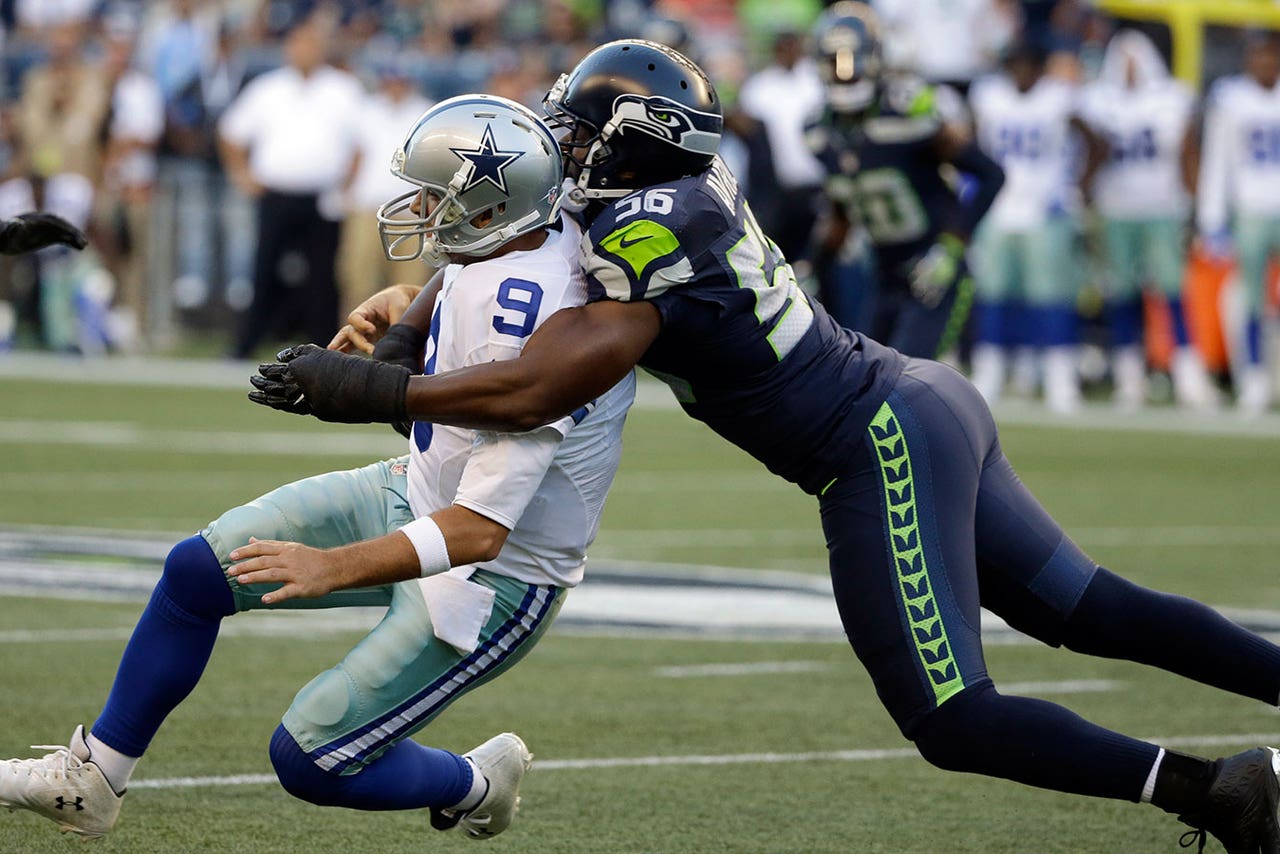 It was far from a dirty tackle, but Seattle Seahawks defensive end Cliff Avril said he's receiving a lot of "hate" from Cowboys fans after his hit on Tony Romo knocked out the Dallas quarterback for the foreseeable future.
"I'm definitely surprised," Avril said of the reaction to his hit, via The News Tribune. "The Cowboys fans have been sending a lot of hate mail -- well, not 'hate mail' -- but a lot of crazy tweets. But I don't pay too much attention to it.
"It's kind of interesting to see how you just think you are making a play on the football field, and so many people think a certain way about it. But it is what it is. I don't really care. I'm reaching out to Romo, so it is what it is."
Romo suffered a broken bone in his back and is expected to miss up to 10 weeks. After he hit Romo, Avril bounced up and celebrated the tackle, but he contends that he didn't know that Romo was injured.
"I didn't even see him until after I celebrated and I saw him still on the ground," Avril said. "That's when I knew something happened to him," Avril said. "But after he got up, walked to the sidelines, I tapped him on his leg and whatever, talked to him for a second. But I didn't know it was that serious."
---
---