Cleveland Browns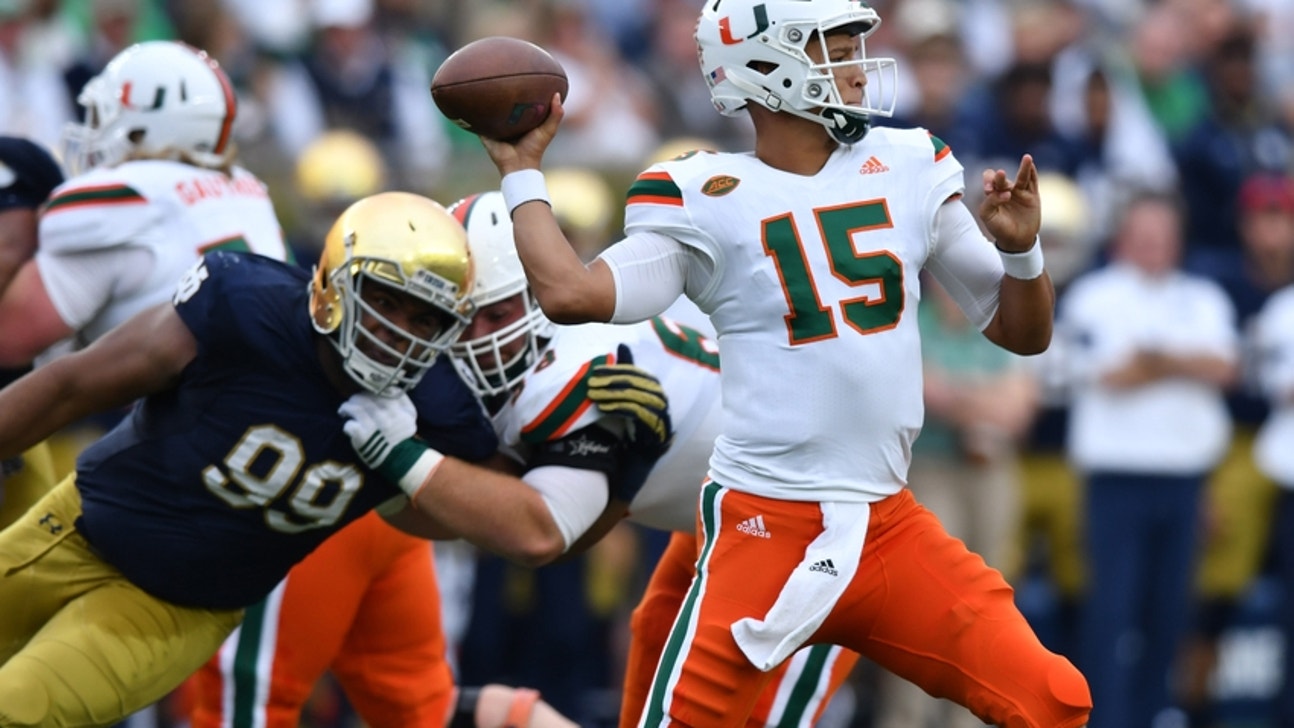 Cleveland Browns
Cleveland Browns bowl watch: Miami quarterback Brad Kaaya
Updated
Mar. 4, 2020 7:18 p.m. ET

Fansided, Thomas Moore/FanSided via Dawg Pound Daily
The Cleveland Browns will look to continue their rebuilding efforts during the 2017 NFL Draft. Miami quarterback Brad Kaaya could be a player on the team's radar.
There is only one week remaining in the 2016 NFL regular season and the Cleveland Browns still do not know their final draft position.
This much we do know: the Browns are guaranteed to pick no worse than No. 2 overall in the 2017 NFL Draft and they hold a second first-round pick courtesy of the Philadelphia Eagles.
Where those picks fall will not be determined until after the final week of the season. If the Browns lose to the Pittsburgh Steelers, or win and then hope the San Francisco 49ers upset the Seattle Seahawks, then the Browns will lead off the draft with the first overall selection.
As for the second pick in the first round, the Browns would currently pick at No. 10. But to hold onto that spot they need the Eagles to lose their final game to the Dallas Cowboys, who have already clinched home-field advantage for the NFC playoffs.
Since draft talk is always welcome in Cleveland, and bowl season is in full swing, this is a great time to get one last look at some draft prospects at positions of need for the Browns in game action.
More from Dawg Pound Daily
The situation at the quarterback position has never been worse than it currently is for the Browns. Veteran Josh McCown is on the verge — or should be on the verge — of retirement, rookie Cody Kessler proved he has a solid career ahead of him as a backup quarterback, and it is abundantly clear to everyone that Robert Griffin III is no longer a viable NFL quarterback.
There will be plenty of debate — both internally and externally — between now and draft weekend about how the Browns should go about fixing the quarterback situation once and for all. While the Browns may not address the situation in the first round, it seems highly likely that they will select a quarterback at some point during the upcoming draft.
One name that might catch head coach Hue Jackson's fancy is Miami's Brad Kaaya, a 6-foot-4 and 215-pound junior. He has made 37 career starts for the Hurricanes, passing for 9,686 yards while completing 60.3 percent of his passes, with 65 touchdowns against 24 interceptions.
This season in leading the Hurricanes to an 8-4 record, Kaaya threw for 23 touchdowns and just seven interceptions despite, according to some reports, his receivers dropping more passes than any major-conference team.
According to CBS Sports, "Kaaya has a bit of a wind-up to start his throwing motion but has a quick, compact release and throws a very catchable ball with a tight spiral. He can zip the quick slant through traffic and lead receivers out of bounds on deep outs, demonstrating good accuracy and anticipation. Kaaya is especially effective on intermediate and deep passes requiring touch, where he shows the ability to loft the ball away from defenders where only his receivers can get it."
With Miami trying to break a 10-year losing streak in bowls, Kaaya has declined to say if he will return to Miami for his senior season or enter the draft. But according to The Palm Beach Post, he is "leaning toward" turning pro.
His decision may rest, however, on which round he is projected to be selected in. Bleacher Report draft analyst Matt Miller believes Kaaya will go in the second round, while ESPN's Mel Kiper projects the three-year starter to be a third-round selection.
That information will be part of the discussion Miami coach Mark Richt will have with Kaaya following the team's bowl game.
"My goal is always to give them as much NFL information as possible, either through the committee that does the evaluating, or I've made a lot of contacts over the years in the NFL," Richt told The Palm Beach Post this week. "There's a lot of guys I've coached who are scouts. There's a lot of guys that I've maybe coached with who are part of the scouting or GMs and all that kind of thing. You meet head coaches over the years, they come and try out your players. After a while you get to know a lot of those guys. You can ask them to give you a good feel for what they think of these guys.
"There's historical data that says if you're slotted mid-third [round] compared to mid-second, here's the difference. If you're slotted mid-second to mid-first, here's the difference. Mid-second to mid-first could be a difference of $10 million in guaranteed money — that's significant. If you're right around in that general area, second-, third-round pick, and you have a chance to improve and move up into the first round the next season, that might be worthy of consideration."
If Kaaya does declare for the draft and is still there in the second round, when the Browns have two picks, he could be a player may consider.
Miami will be in action on Dec. 28 at 5:30 p.m. when they take on West Virginia in the Russell Athletic Bowl.
---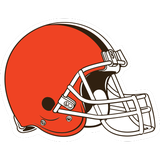 Get more from Cleveland Browns
Follow your favorites to get information about games, news and more
---