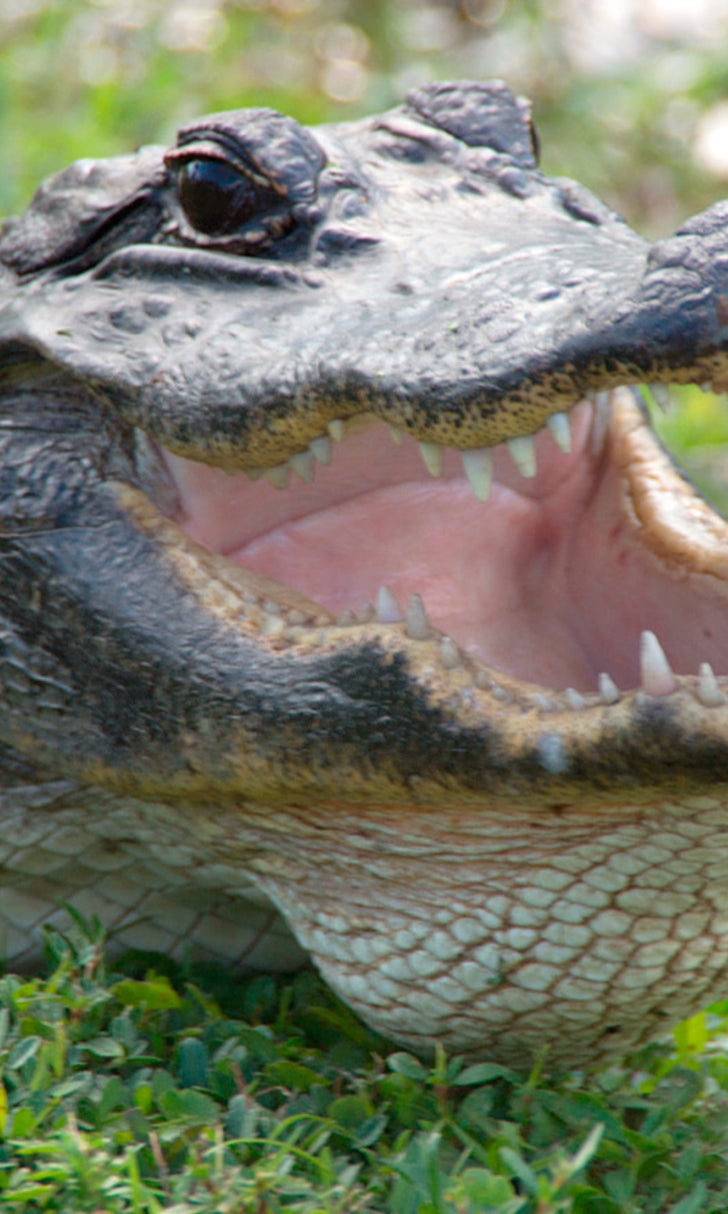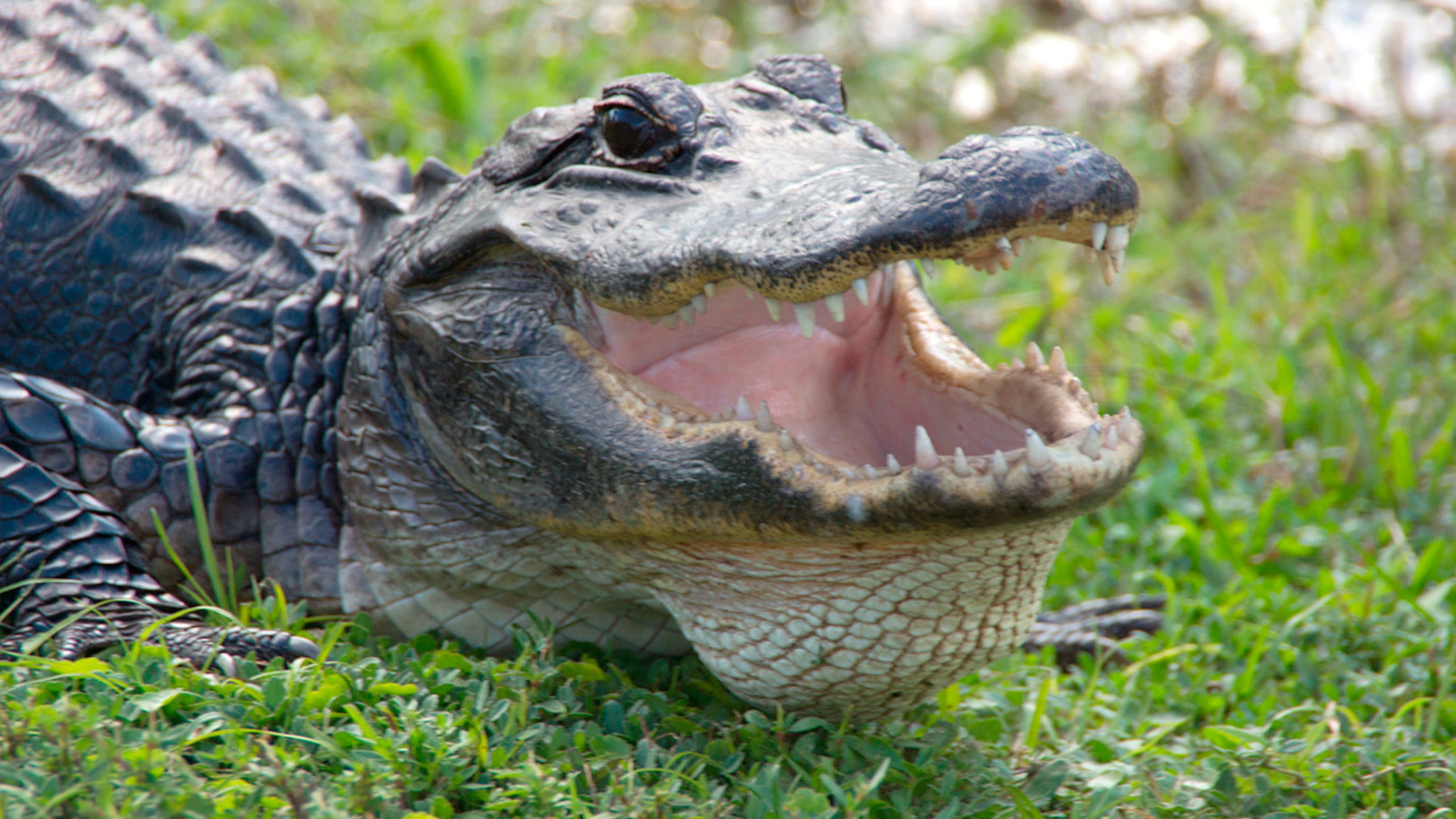 Choice cut: Alligator picks underdog Broncos as Super Bowl winner
BY foxsports • February 5, 2016
Picking the Super Bowl winner can be as dicey as playing a game of chicken — unless you have a taste for it.
With the Denver Broncos and Carolina Panthers set to clash in Sunday night's Super Bowl 50 in Santa Clara, California, a reporter 3,000 miles away enlisted the help of a biting expert to determine which team will hoist the Lombardi Trophy.
Tim Williams, known as the Dean of Gator Wrestling at the theme park Gatorland in Orlando, Florida, showed off the method to his alligator madness to the Orlando Sentinel with a simple display: Laying a raw chicken atop each of the logos of the Broncos and Panthers (see for yourself in the video).
"Well, when you look at the Broncos, it's horse, it's meat. You look at the Panthers, a cat, it's meat," Williams explained. "Alligators love meat. They love chewing on stuff.
"We've been researching this for the past several days," Williams added, "and what we've found out is the most proven scientific method will be to take a chicken and we'll place the chicken next to each one of the logos and we'll just see which what they go for."
Two large alligators emerged from the watery pit and approached each logo before one lurched for the Broncos, shaking it between his jaws in much the same manner that Carolina's defense hopes to handle Denver quarterback Peyton Manning.
Williams agreed with the choice of the underdog Broncos for a simple reason: "Who wants to argue with an alligator that big?"
But here's some food for thought for the desperate gambler: Salty, a 1,500-pound gator at a Texas zoo, was part of an experiment with a chicken prior to last year's Super Bowl — and he pounced on the Seahawks.
---
---