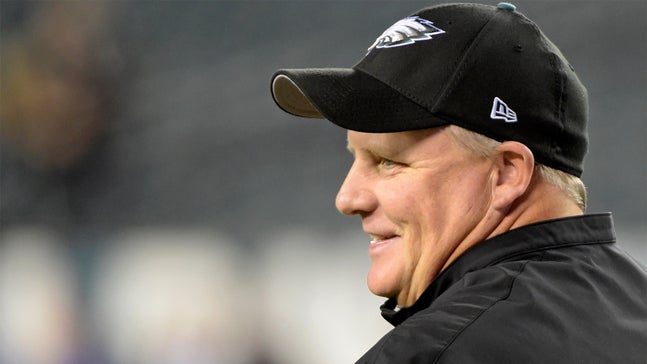 Chip Kelly has specific athletic requirements for each defensive position
Published
May. 29, 2015 4:12 p.m. ET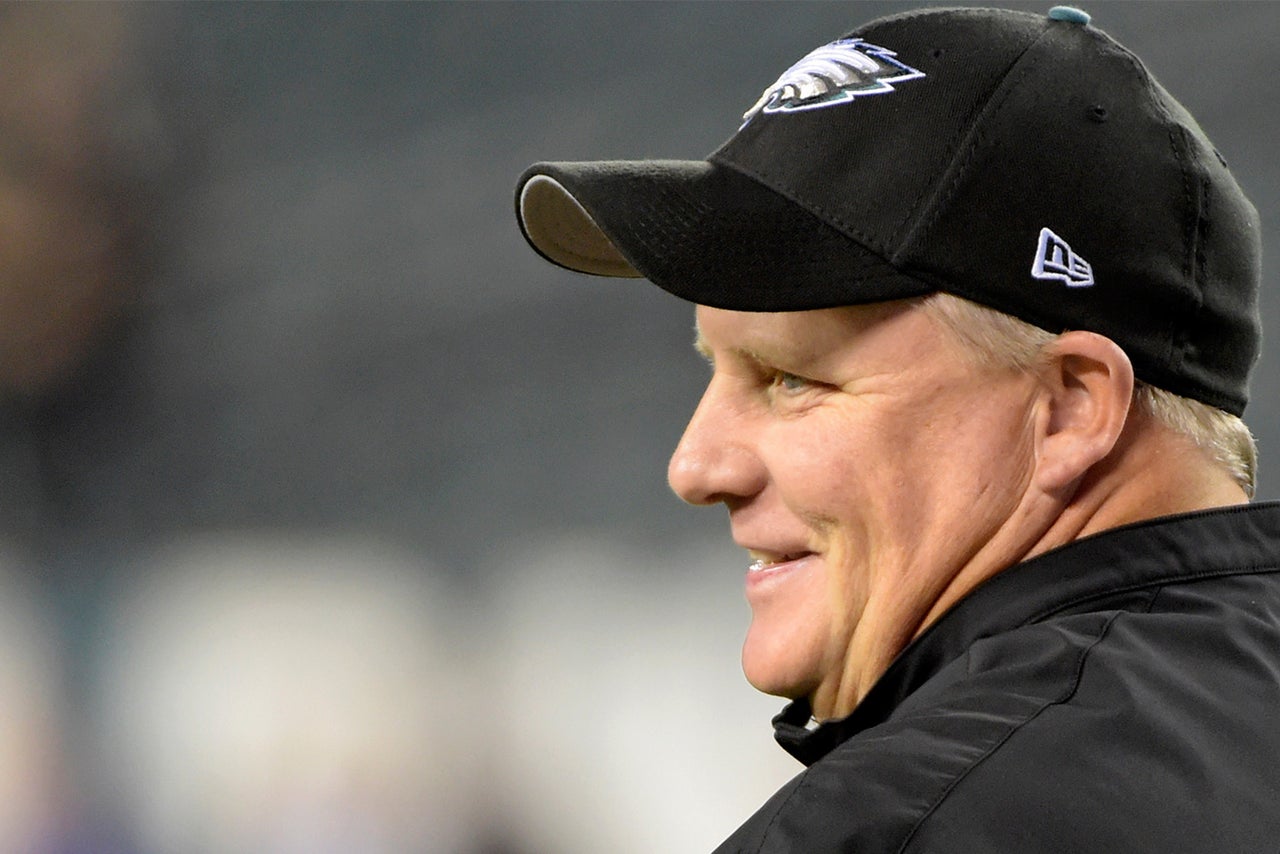 In his first offseason taking over as the Eagles' general manager, Kelly's player movement decisions have looked more like something you would see in your brother's Madden franchise mode than that of any real NFL team. The Eagles will enter the 2015 season with new faces at almost every starting position.  According to Greg Bedard of Sports Illustrated, there might be a method to Chip Kelly's madness, after all.
If some of Kelly's personnel decisions seem odd, that's because he has specific requirements for each position and some players may grade out higher in his evaluation.
Kelly hired Bill Davis to run a 3-4 base defense, and in most 3-4 base defenses the two outside linebackers are responsible for generating the most pressure in the passing game. For Kelly's defense, he prefers the script to be flipped.
"At outside linebacker he wants long-armed players who, above all else, can set the edge in the running game; the ability to rush the passer from this position is very much secondary," Bedard reported.
In 2014, all three of Kelly's key outside linebackers earned positive grades against the run according to Pro Fotoball Focus. Trent Cole led the way with the second-best run defense grade among all 3-4 outside linebackers. Cole signed with the Colts as a free agent in March. If 2014's disappointing first-round draft pick Marcus Smith wants to see the field, he will have to first prove to Kelly that he can stop the run.
Along his three man defensive front, Kelly has specific requirements for each position.
"Kelly would like to have defensive ends that measure at least 6'6" (seventh-round pick Brian Mihalik, out of Boston College, stands 6'9"), and he wants stout nose tackles," SI's Greg Bedard writes. "The most important characteristic? Knees with a circumference of at least 18 inches -- an identifier of guys who are built solidly in the lower body and thus, the Eagles believe, less susceptible to injuries.
At just 6-foot-2 inches tall and over 300 pounds in weight, rotations nose tackles Bennie Logan and Beau Allen fit the billing. At just 6-foot-4 and 6-foot-3, respectively, starting defensive ends Fletcher Cox and Cedric Thornton don't quite make the height requirement.
Kelly's requirements at cornerback give us a much better idea of why the Eagles went in the direction they did during free agency and the draft.
"And Kelly wants to man his secondary with tall, long cornerbacks because he runs a scheme similar to that of the Seahawks' physical Cover Three. The Eagles didn't give a sniff to elite shutdown cornerback Darrelle Revis in free agency because they have no use for shutdown corners in their scheme. They much prefer having the length to disrupt passing lanes."
Now that we have some background as to why Kelly made the personnel moves he did, all we can do is sit back and watch as his master plan unfolds. The Eagles have yet to win a playoff game in Kelly's tenure as head coach.
Photo Credit: Eric Hartline/USA TODAY Sports
---
---