National Football League
National Football League
Childress sends Vikes into turmoil
Published
Nov. 3, 2010 1:00 a.m. ET

The only thing missing from Brad Childress' news conference Wednesday were two metal balls clanking in his hand.
That would have truly cemented Childress as the NFL's 2010 version of Captain Queeg.
The Minnesota Vikings head coach has created his own version of The Caine Mutiny after Monday's stunning decision to waive wide receiver Randy Moss. Childress alienated his top officers — i.e. team executives and the personnel department — by acting rashly without their input. A crew of players who had little respect for Childress now has even less. And he irreparably damaged Minnesota's chances of recovering from a 2-5 start.
Call it 53-man overboard.
If there's a valid reason for such a compulsive decision, Childress wasn't divulging it publicly. Queeg, err, Childress refused to detail why he cut ties even though: A) Moss improved the overall offense and made fellow wideout Percy Harvin a far more productive player; B) Vikings brass was expecting Moss around for at least the short term after acquiring him from New England for a valued 2011 third-round draft choice.
The most light Childress would shed on his reasoning is to proclaim the Moss acquisition as a "poor decision."
"I've got to stand up and I have to make it right," Childress said as reporters fired Moss questions inside team headquarters like sharks encircling a bloody corpse. "When it's not right, you need to make it right.
"This is probably the most unemotional decision I've made in this job here."
And the dumbest.
Just like with Brett Favre, Childress and the Vikings knew what they were getting — warts and all — when acquiring a 13-year veteran like Moss. He's a skilled malcontent. Moss isn't what he once was, but No. 84 can still run a deep route with the best of them.
"Did he hustle on every play? I don't know if Randy has ever hustled on every play," Favre said. "That's just Randy. But he knows what his value is. He figures, 'Heck, two guys follow me everywhere I go.' ... (Teams) may watch and say, 'He's jogging, jogging, jogging.' Boom! 70-yard touchdown."
I'm convinced Childress didn't dump Moss because it makes Minnesota a better club or for insulting the catering crew. Childress simply didn't want his authority openly challenged like when Moss questioned the unsuccessful decision to try for a late first-half touchdown rather than kick a field goal in last Sunday's 28-18 loss to New England.
If the Vikings keep losing, Moss would continue to grow frustrated. Like in New England, the anger would become further fueled by Minnesota's refusal to sign Moss to a contract extension. That would lead to even more static for a coach already dealing with plenty.
But successful NFL coaches know how to handle the head cases at the league's biggest diva position. Take a look at Carolina's John Fox (Steve Smith), Cincinnati's Marvin Lewis (Chad Ochocinco) and Rex Ryan of the New York Jets (Braylon Edwards and Santonio Holmes). If those coaches reacted after every little annoyance, the free-agent market would be flooded with top wideouts.
Childress released Moss even though there is nobody on his current roster who can draw constant double-teams. Sidney Rice (hip) was activated off the physically-unable-to-perform list Wednesday, but by the time he returns, Minnesota may already be out of playoff contention.
I asked Childress who would take Randy Moss' spot in the offense. The first name he provided: Hank Baskett. Yes, the same Super Bowl XLIV special-teams goat who is better known for his Playboy wife (Kendra Wilkinson) than any NFL accomplishment. Baskett's cohorts — Bernard Berrian, Greg Lewis and Greg Camarillo — don't inspire much confidence either.
You can't blame Harvin for saying he was "disappointed and angry" after Childress matter-of-factly told the squad he was cutting Moss before Monday's meetings.
"We looked at him kind of like, 'Are you serious?'" Harvin said during Wednesday's media session. "It came out of nowhere."
Just ask Minnesota's front office. Childress went rogue by not letting anyone else in on his decision beforehand. It's believed Childress didn't even tell Vikings owner Zygi Wilf, who personally pushed for the Moss trade in what he considers a Super Bowl-or-bust season.
Much like when Queeg's superiors failed to remove him from power following a series of mishaps, Wilf has errantly allowed Childress to remain in charge. This shows for at least one week that not even a typhoon could oust Childress from the helm. But if the Vikings lose again Sunday against visiting Arizona, Wilf may finally do what he should have done after learning of Childress' actions: Appoint defensive coordinator Leslie Frazier head coach for the rest of what has become a shipwreck of a season.
---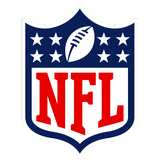 Get more from National Football League
Follow your favorites to get information about games, news and more
---