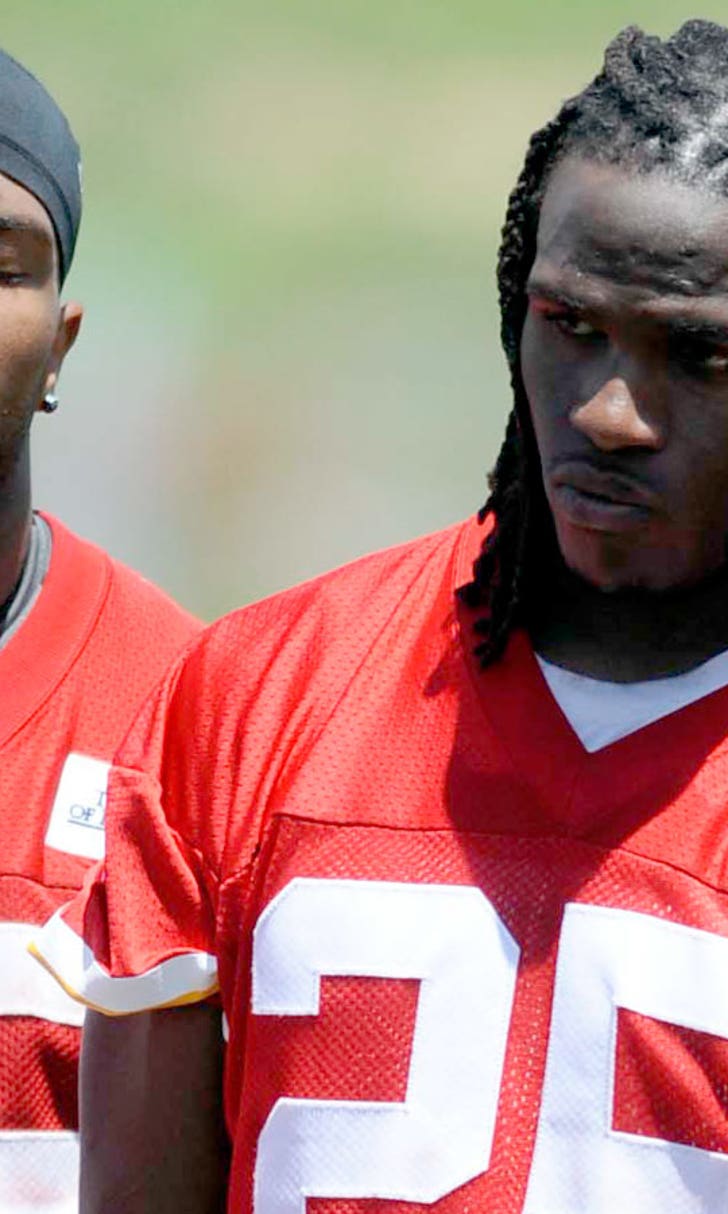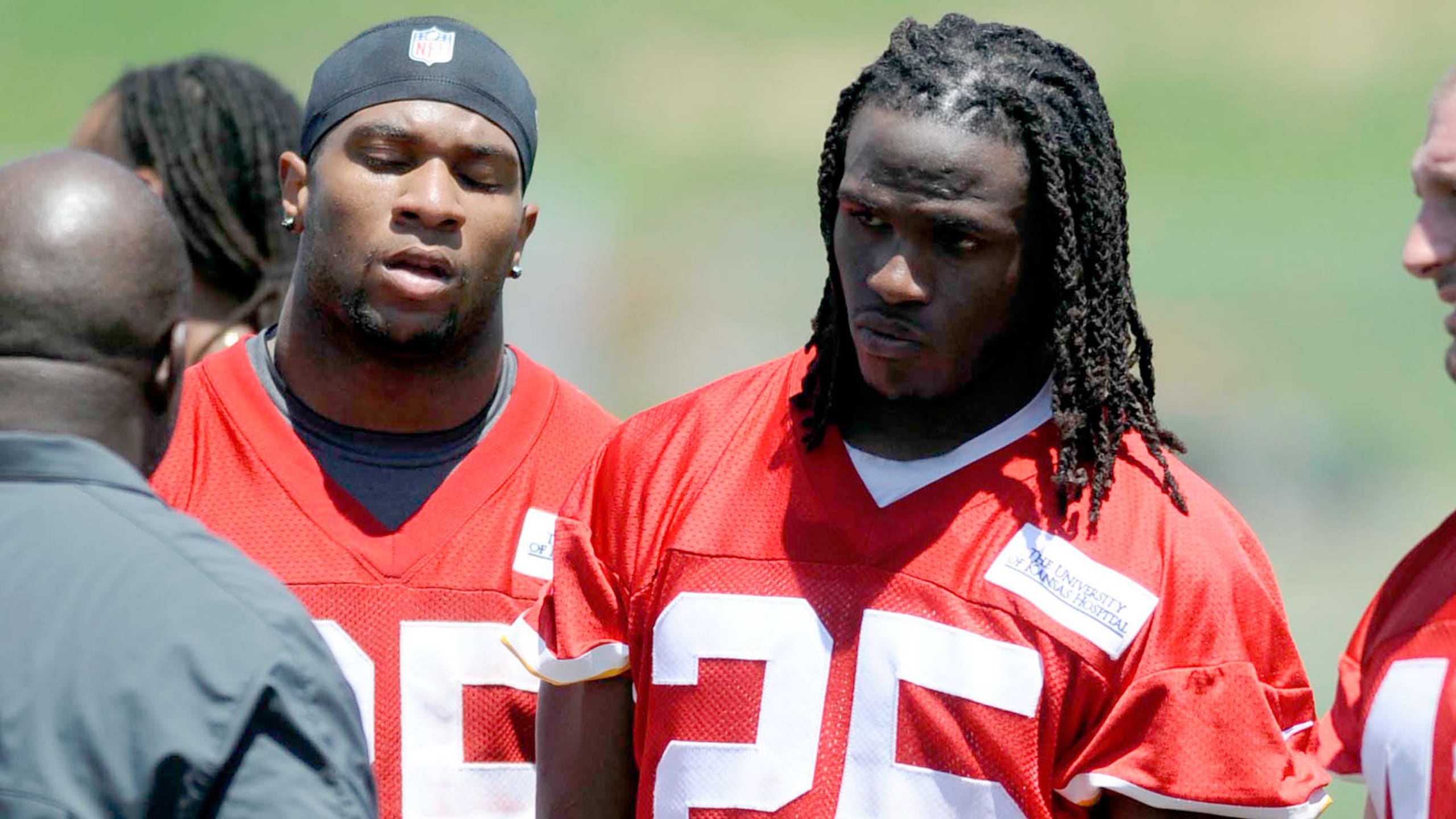 Chiefs RB Davis thinks he's just as good as Jamaal Charles
BY foxsports • June 11, 2015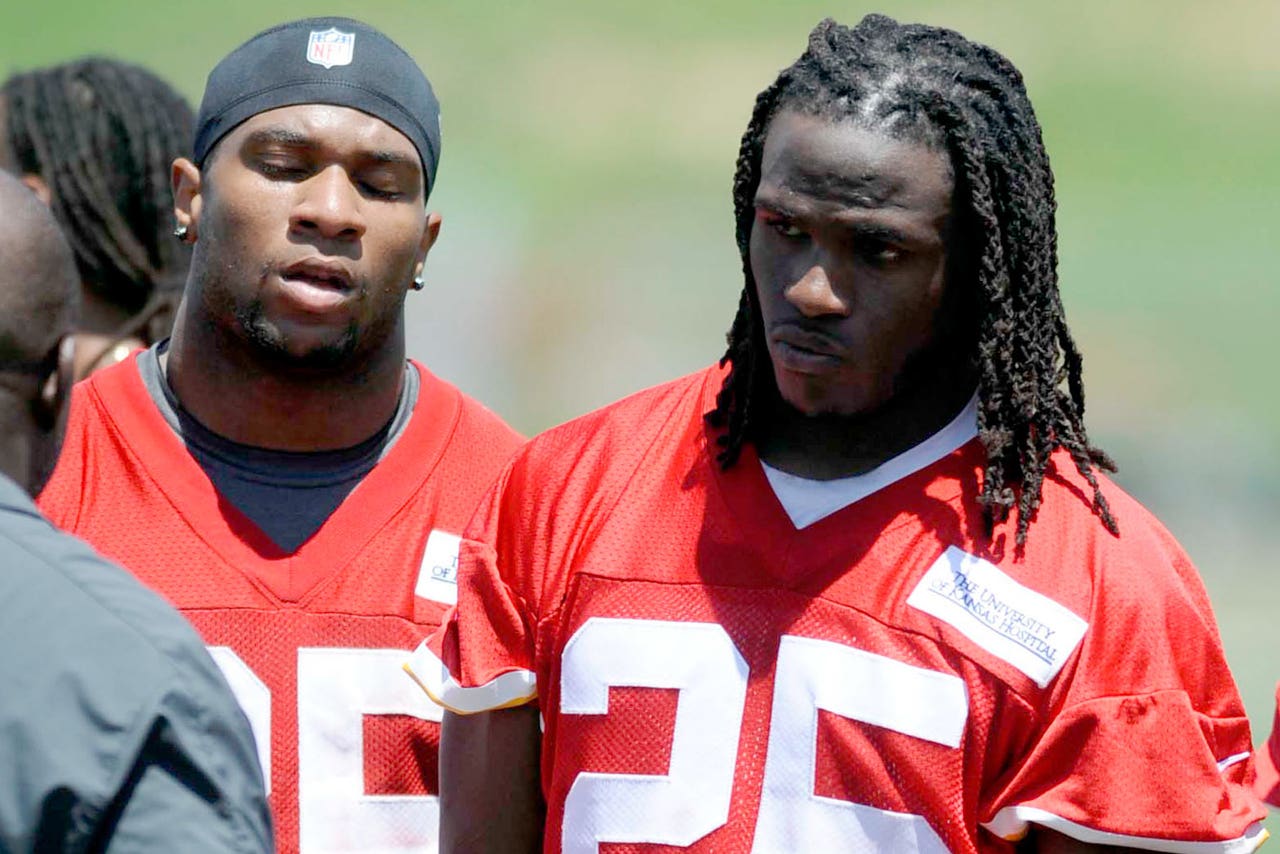 Jamaal Charles is Kansas City's all-time leading rusher for a reason. He's been one of the most productive running backs in NFL history since his arrival in 2008.
But his backup on the Chiefs thinks he's every bit as talented as No. 25.
"I don't feel like there's a gap (between me and Charles),'' No. 2 running back Knile Davis told ESPN.
The stats don't support Davis' claim. The Arkansas product has averaged 1.5 yards per carry less than Charles has running the rock. He's also battled fumbling issues and hasn't held up well in pass protection.
Then again, he hasn't been given a shot to prove he could be Charles' equal. Davis has only been viewed as a change-of-pace option despite a stellar career in Fayetteville. Watch what he was able to do to Texas A&M three seasons ago.
https://www.youtube.com/watch?v=zRLW_EbJcUg
But his chance may never come. Charles said recently he wants to play well into his 30s, so Davis would have to prove he's equally talented elsewhere.
"He says six more years,'' Davis said. "I believe him. He made me a believer this far. We'll see."
(h/t ESPN)
---
---