National Football League
National Football League
Chiefs GM Dorsey says Sanders fiasco 'put to bed'
Published
Mar. 18, 2014 5:12 p.m. ET

KANSAS CITY, Mo. (AP) Chiefs general manager John Dorsey said Tuesday the controversial signing of wide receiver Emmanuel Sanders by AFC West-rival Denver has been ''put to bed'' and that he's focused on what he can do during the rest of free agency and the draft.
Sanders had visited the Chiefs last week and reports began to surface he had agreed to a contract. His agent, Steve Weinberg, said that was never the case, and that reports citing unnamed sources that claimed he was ''shopping'' the Chiefs' offer to other teams were inaccurate.
Sanders ultimately signed an $18 million, three-year deal with Denver, and the Chiefs' lengthy and frustrating pursuit of a wide receiver to help out quarterback Alex Smith rolls on.
''During the free agency stuff, anything can happen,'' Dorsey said in his first availability since the start of the open market. ''I was interested in the player, and the end of the day the player and agent decided to go to Denver. ... That deal was put to bed.''
Well, it was almost put to bed.
Weinberg's publicist issued a press release in which the agent offered his interpretation of the negotiations. The release also alleges someone from the Chiefs sent the agent ''a series of angry and threatening text messages'' under the assumption that he was shopping their deal.
The collective bargaining agreement states parties are supposed to negotiate in ''good faith.''
''If we reached or agreed to terms with the Chiefs, we would have signed with Kansas City and never turned back,'' Weinberg said. ''There were absolutely no handshakes, verbal agreements or signed documents when Sanders left the Chiefs facility. Emmanuel was on his way to the airport when teams called us. We didn't `shop any deals' or `reach out' to a single team. My fiduciary responsibility is to the players I represent and not to the NFL teams or their `good ole boys' tactics.''
Dorsey refused Tuesday to say whether he thought the Chiefs had an agreement with Sanders, and it appears the franchise won't take the rare step of filing a grievance.
''When we do negotiations, I don't really talk about negotiations outside the building,'' Dorsey said. ''That's really it. We move on. That's what we've done. I've moved on.''
Just where the Chiefs have moved on to is the question.
They have been quiet in free agency in large part because they have very little room under the salary cap. They've signed defensive tackle Vance Walker and depth players such as Frank Zombo and Jeff Linkenbach, but have yet to address their most glaring holes: wide receiver and safety.
They now have less than $5 million under the salary cap, and much of that will go toward signing draft picks. And if they're hopeful of filling their holes through the draft, they also are faced with having just one selection in the first 86 picks.
''I think we're in a good position right now. We have some flexibility to do some things if we want to, some flexibility to acquire players. We're in a good place,'' Dorsey said. ''I've said all along we're going to be selective in free agency and we're going to build through the draft. That's what we're doing.''
---
AP NFL website: www.pro32.ap.org and www.twitter.com/AP-NFL
---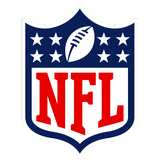 Get more from National Football League
Follow your favorites to get information about games, news and more
---