National Football League
National Football League
Chiefs finally building up depth at wide receiver
Published
Aug. 12, 2014 2:38 p.m. ET

ST. JOSEPH, Mo. (AP) The past few years in Kansas City, it's been Dwayne Bowe and everyone else at wide receiver.
Anyone else, really.
In fact, the Chiefs have basically put out ''HELP WANTED'' signs for pass catchers going back four head coaches. And the call has been answered by a forgettable cast of characters: Terrance Copper, Devard Darling, Will Franklin, Chris Chambers and Steve Breaston, among many others.
But for the first time since the Dick Vermeil era of the Air Coryell offense, the Chiefs just might have enough talent at the wide receiver position so that quarterback Alex Smith doesn't fall into a deep state of depression when he steps up in the pocket and looks down field.
Bowe is the unquestionable leader of the group, but Junior Hemingway also has emerged as a big, reliable slot target. De'Anthony Thomas already has proven to be an electrifying playmaker, whether the rookie's taking a handoff or splitting out wide. And a group that includes Donnie Avery, Kyle Williams, A.J. Jenkins and Frankie Hammond Jr. has all had moments of brilliance.
''All of us, as a unit, as one, we have good chemistry with one another,'' Hemingway said this week, ''and when we're out there we can talk to one another through certain situations and things like that, which makes it better for us as receivers.''
Makes it better for Smith, too.
While he put some of the best numbers of his career last year, many of those yards came on dump-offs and short passes that running back Jamaal Charles turned into big plays. Smith hardly had the same kind of big, rangy targets such as Michael Crabtree that he had in San Francisco, and that was a big reason why his average of 6.29 yards per attempt was 29th among 37 quarterbacks who threw enough passes to be ranked.
With a potentially faster, more athletic group of wide receivers this season, Smith hopes to be able to stretch defenses and deliver the ball deeper down the field.
''Our whole receiver crew I think has done an excellent job and had a great offseason. They've kept it going in camp with the pads on,'' Smith said. ''Those guys come out and battle every single day. They get a lot of tough looks; they come out prepared and make a lot of plays.''
The depth was evident in the Chiefs' preseason opener against Cincinnati. Six different wide receivers were targeted and five caught passes, a significant number considering the four Kansas City quarterbacks only attempted 18 passes in the entire game.
While there is plenty of talent in the group, there is also plenty of inexperience, and that may be the biggest reason why questions still surround the Chiefs' wide receivers.
Jenkins has only caught eight passes in his first two seasons. Williams has caught 47 balls over four injury-plagued years. Hammond was on the Chiefs' practice squad a year ago, and Thomas and fellow rookie Albert Wilson are just getting their feet wet in the NFL.
So what exactly is offensive coordinator Doug Pederson looking for in his pass catchers?
''First of all, they have to understand our offense,'' he said. ''We move them around so much. Dwayne is not always on the outside, he's on the inside. Tight ends are not always inside; they are outside. Same with running backs. So you look for the mental capacity.
''Having the ability to defeat bump-and-run'' is critical,'' Pederson continued, ''because in the National Football League, you have to defeat bump-and-run first and foremost. And then can they sustain down the field - meaning blocks, routes, top routes, creating separation and understanding coverage. Those types of things create a receiver that we can use in this system.''
The next few weeks will determine just how many wide receivers fit that description. But so far in training camp, the Chiefs appear to have more than in any recent season.
''I've seen some good things,'' Chiefs coach Andy Reid said. ''We'll play the best guys.''
Notes: Pro Bowl S Eric Berry (right heel tendinitis) left practice Tuesday. It's unclear how long he'll be out. ... DE Mike Catapono (illness) missed practice after briefly returning this week. ... K Ryan Succop (groin inflammation) remained out of practice.
---
---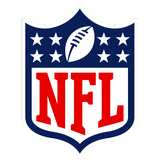 Get more from National Football League
Follow your favorites to get information about games, news and more
---