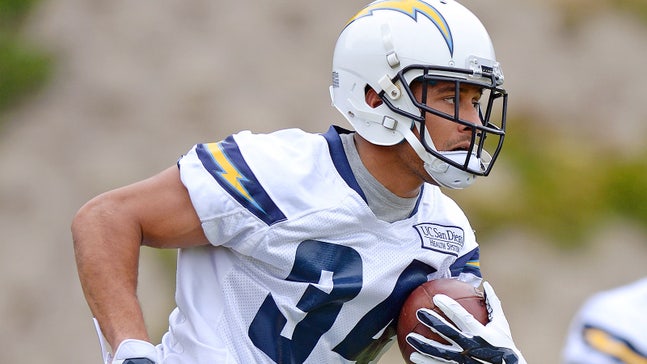 Chargers think Donald Brown will be more elusive in 2015
Published
Jul. 2, 2015 2:41 p.m. EDT

Donald Brown doesn't have the moves of a LeSean McCoy or a Jamaal Charles.
The Chargers still view him still an elusive back, despite his unimpressive output last year. He averaged 5.2 yards per carry as an Indianapolis Colt just two seasons ago.
"What Donald and I talked about a lot is his work in the open field -- working one-on-one with a guy and making a guy miss," running backs coach Ollie Wilson told ESPN. "And that's something we're really spending a lot of time on."
Brown is 28 years old -- by that age, NFL backs are old dogs. Wilson is trying to teach (or re-teach) Brown a new trick. It might be too late.
The Chargers are going through great lengths to improve Brown's elusiveness, though. According to ESPN, Wilson created downhill running drills that he thinks will help Brown reestablish his juking confidence.
In other words, the team still thinks Brown has some moves left in him.
"I believe this -- you get better with more repetitions," Wilson said. "If you don't rep the situations, then you don't get better at it. So we're going to put him in those situations."
(h/t ESPN)
---
---