National Football League
National Football League
Chargers hire Telesco as new GM
Published
Jan. 9, 2013 12:00 a.m. ET

San Diego Chargers President Dean Spanos didn't hesitate to reach outside the organization to hire Tom Telesco from the Indianapolis Colts to replace fired general manager A.J. Smith.
Spanos said Wednesday that he was struck by Telesco's vision for building the Chargers, who behind Smith and coach Norv Turner took a tumble from four straight AFC West titles to missing the playoffs for three straight seasons.
''There's going to be a change in culture, there's going to be a change in process. It was needed here. It was time,'' Spanos said Wednesday. ''That's the most important thing to me.''
The 40-year-old Telesco, who was chosen over a field of candidates that included Jimmy Raye, the Chargers' director of player personnel, becomes the youngest GM in team history. He was given a four-year contract.
Telesco spent the last 15 seasons with the Colts, most recently as vice president of football operations. He had a hand in the moves that helped the Colts go from 2-14 in 2011 to 11-5 and the playoffs this year, including taking quarterback Andrew Luck with the first pick in April's draft.
At the end of the 2012 season, the Colts' roster featured 36 new players from the end of the previous year.
Telesco certainly will have some work to do with the Chargers. After Turner was fired, he said he believed the Chargers were more than a year away from returning to the playoffs.
''There's a great history of this Charger organization and our goal here is to create a culture and a foundation for consistent winning and we're going to get there,'' Telesco said.
''I talked to Dean Spanos and raved about Tommy,'' Colts owner Jim Irsay said.
Irsay said the Colts interviewed Telesco last year for the GM job that went to Ryan Grigson, ''and he was right there with Ryan.''
Before beginning the task of rebuilding the Chargers, Telesco will lead the search for a new coach to replace Turner, who was fired along with Smith on Dec. 31 after the Chargers finished 7-9.
Hiring Telesco could give an inside edge to Bruce Arians, the Colts' offensive coordinator who went 9-3 as interim head coach while Chuck Pagano underwent treatment for leukemia.
However, Arians remains hospitalized with an illness that caused him to miss Sunday's playoff loss at Baltimore, and has forced the cancellation of at least one of his scheduled interviews to be a head coach.
Telesco said he hasn't spoken with any candidates, including Arians.
''In regards to Bruce Arians, we just got finished playing a playoff game on Sunday and we were all Colts all the way through. So, I've had no discussions with people on anything of the future. It was all Colts-based,'' the new GM said.
Telesco said he has no parameters on a candidate's experience.
''We're looking for a teacher, No. 1, a coach who can communicate ... and we're looking for a leader. The head coach is basically the CEO of the players and the coaching staff. It's a big operation. It doesn't matter to me what area he comes from, whether it's offense or defense experience.''
Spanos said request letters have been sent to other teams regarding coaching candidates, including teams in the playoffs.
Telesco, who played wide receiver at John Carroll University in Ohio, worked as a summer intern at the Buffalo Bills' training camps from 1991-94. After graduating, he got his first NFL job as a scouting assistant with the Carolina Panthers. He spent three years with the Panthers, including 1997 as an area scout.
He joined the Colts in 1998 as an area scout, a job he held until 2000. He was a pro scout from 2001-03, director of pro scouting from 2004-05 and director of player personnel from 2006-11.
The Colts won the Super Bowl following the 2006 season and reached the NFL's title game again following the 2009 season, losing to New Orleans.
''I was lucky enough to work for an organization where we had a lot of success,'' Telesco said. ''We had a standard that we worked with that I know works because we saw it work. It worked with the Carolina Panthers, it worked with the Buffalo Bills. So we have a plan in place that I know works. There's been a lot of tweaks to that plan over 20 years, of course. I've started at the very bottom and up until last year, worked up to the No. 2 person, so I've seen all the different angles of an organization, from bottom up.''
Indianapolis was eliminated from the playoffs by the Chargers following the 2007 and `08 seasons.
''I know from the outside, when I was with the Colts, we had a lot of problems with San Diego,'' Telesco said. ''So there was always a very high opinion of this team.''
While Smith let the roster slip, particularly on the offensive line, Telesco said it's ''certainly nice'' that the Chargers have an established quarterback in Philip Rivers.
The new GM said the Chargers will be a draft-driven organization that will use free agents to supplement the roster.
Spanos and Telesco said they'd both like to have Raye return to the Chargers. Raye didn't return a call seeking comment.
---
---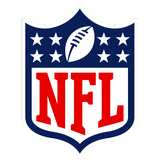 Get more from National Football League
Follow your favorites to get information about games, news and more
---