Los Angeles Chargers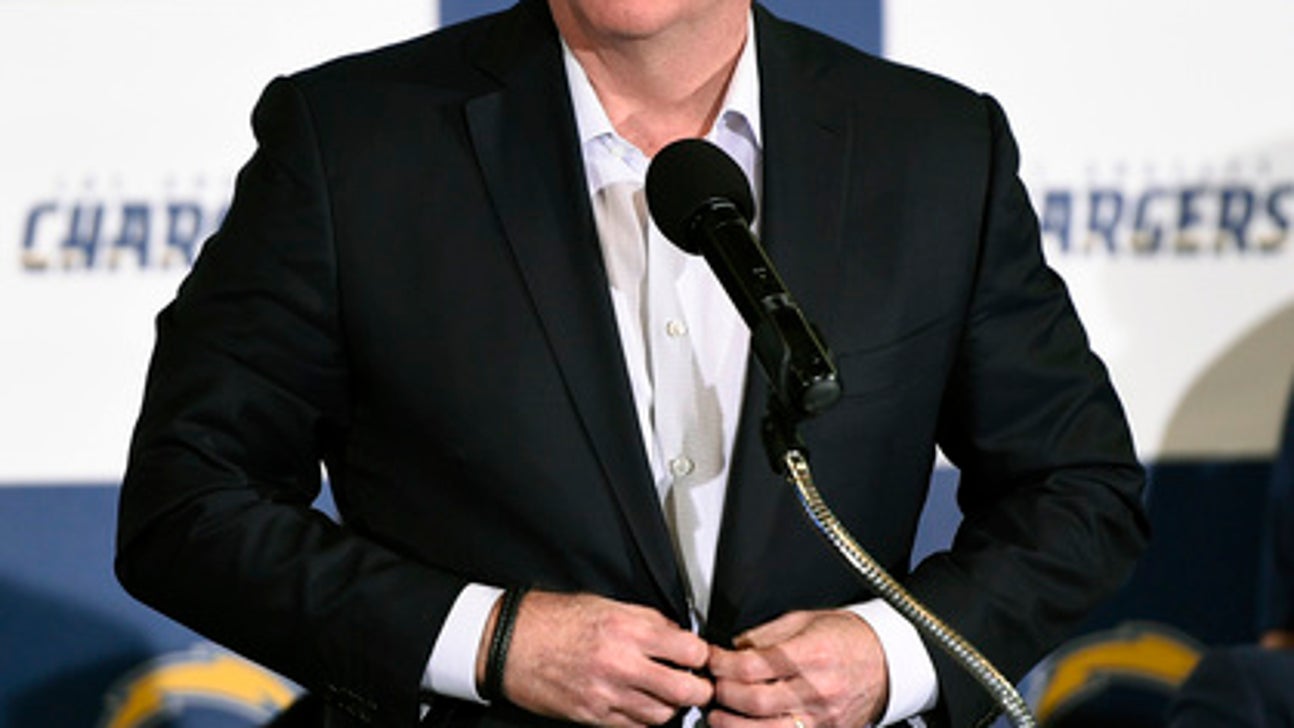 Los Angeles Chargers
Chargers celebrate arrival in LA, but gear up for work ahead
Updated
Mar. 4, 2020 7:17 p.m. ET

INGLEWOOD, Calif. (AP) For a man who gets cheered at work all the time, Philip Rivers seemed genuinely surprised by the frenzied roars when he stepped onto the Forum floor.
Melvin Gordon and Joey Bosa shared their quarterback's shock and gratitude when hundreds of screaming fans welcomed the Los Angeles Chargers to their new home on Wednesday.
''All I heard the last couple of days was how nobody wanted us up here,'' Rivers said. ''But shoot, based on what I've seen, it looks like we're going to be all right.''
The Chargers formally celebrated their relocation from San Diego in a ceremony attended by NFL Commissioner Roger Goodell, owner Dean Spanos, new coach Anthony Lynn and several players.
Even Rams chief operating officer Kevin Demoff showed up to herald the unlikely partnership between two long-absent franchises reuniting in Los Angeles after the two-decade poker game to return the nation's most popular sport to its second-largest city.
The Chargers will pay $1 a year to share Rams owner Stan Kroenke's $2.6 billion stadium next door at Hollywood Park, starting in 2019.
The bold speeches, confetti cannon and roaring crowd created a proper sporting spectacle, but everybody acknowledged the years of hard work ahead to make this move successful.
The wounds of relocation won't heal quickly for the Chargers' employees and players, who will hold their offseason workouts in Chargers Park, their longtime San Diego training complex.
The players expressed only love and admiration for San Diego, and they acknowledge the negativity and broken hearts created by Spanos' decision.
When Spanos stepped to the podium to give brief remarks, he was loudly heckled by San Diego fan Joseph Macrae, who's known for his provocative anti-Spanos signs in the Qualcomm Stadium crowd. The Inglewood fans drowned out his taunts with chants of ''LA Chargers!''
''I haven't seen any of this support on social media - no, that's a lie,'' Bosa said with a grin. ''There's definitely (support) out there, but it was drowned out by the boos. So this is a really nice surprise, to see all the love and support.''
While the Chargers allowed plenty of enthusiastic fans inside the Forum, they realize they'll face indifference from many Angelenos, and they'll get outright hostility from Rams and Raiders fans.
While playing their next two seasons at 30,000-seat StubHub Center, the Chargers must work to carve a niche in a jam-packed sports marketplace.
''It's an amazing place,'' Bosa said. ''LA is the land of opportunity, and it's going to be what we make of it. ... I'm actually excited for our little 30,000-seat stadium. When we're 6-0, those are going to be the hottest seats in town.''
Bosa, the defensive end who just completed his tantalizing rookie season, was still wide-eyed from his first taste of Hollywood on Tuesday. Bosa and Rivers met actor Vin Diesel and hip hop group Migos while appearing on ''Jimmy Kimmel Live.''
Goodell kept his remarks brief, but affirmed the league's belief in Los Angeles as a two-team market after it sat for 21 years without a franchise.
''In just a short amount of time, you've got two NFL franchises, you've got a Super Bowl, and hopefully an Olympics on the way,'' Goodell said. ''And it's all because of this great (stadium) development and the vision of Stan Kroenke.''
The 2021 Super Bowl will indeed be played in Inglewood, and Demoff endeared himself to Chargers fans with a provocative pronouncement.
''It is our pledge that it will not only be the first Super Bowl in which one home team plays in the stadium, but I hope we can have two home teams playing,'' the Rams' top executive said.
The size and strength of the Chargers' following in that new home still isn't clear, but most outside observers don't think it's big.
The Raiders, who played in the Coliseum from 1982-94, still have widespread popularity in the Southland, while the Rams have more LA history and a 12-month head start on attention and corporate partnerships.
The Chargers echoed their new coach's belief that they'll win over LA by being better than their 5-11 record this season.
''There's a lot of opportunity out here, and the more games you win, the more chances you have,'' Chargers cornerback Jason Verrett said. ''I was shocked to see how deep our fans are, though. That's a great sign.''
Rivers spent 13 years in San Diego, but he flatly denied the widespread rumors about his reluctance to make the move. He repeatedly said he intends to finish his career on this new adventure with the Chargers, who have signed him through 2019.
''I'd like to think we can fill it up,'' Rivers said of StubHub Center. ''I think it can be a unique environment. There's nothing else like it.''
---
For more NFL coverage: www.pro32.ap.org and www.twitter.com/AP-NFL
---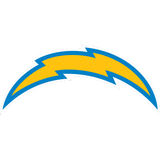 Get more from Los Angeles Chargers
Follow your favorites to get information about games, news and more
---