National Football League
National Football League
Chad was likely goner before arrest
Published
Aug. 14, 2012 1:00 a.m. ET

The last time America gathered as one to watch a show on HBO this highly anticipated, Tony Soprano was in a diner, Steve Perry's voice was in the background, and we were cut to darkness on one of the most dysfunctional families in TV history. Unlike "The Sopranos" series finale five years ago, Chad Johnson's final moments as a Miami Dolphin didn't leave any unanswered questions, mystery or room for debate the next morning.
At the 57-minute mark of Tuesday night's episode of "Hard Knocks", it was made loud and clear — Chad Johnson was not going to be a member of the Miami Dolphins in 2012.
Tuesday's HBO viewing experience provided us with a rare behind-the-scenes look of what happens when the rubber hits the road — hell, when the crap hits the fan — for a struggling, aging veteran in a young man's game. Long before Johnson's arrest rocked the TMZ world on Saturday night, it appears as though his fate with the Dolphins was decided. The entire hour-long episode was built with clips of Johnson mishaps and shortcomings on the field, rather than off.
Early on, Johnson, 34, is seen struggling mightily with Sean Smith, the Dolphins' veteran cornerback. Smith's relentless on defense, knocking passes away and covering Johnson like a blanket. They trash talk and kid with each other, but it's made overwhelmingly evident that Johnson is not schooling the Dolphins defender.
Later, Johnson criticizes his own play, muttering to himself about "a rookie f**king mistake." It goes on like this for the greater part of an hour. Scene after scene, drop after drop, we aren't shown a diva wide receiver whose personality is simply too big for a straight-and-narrow head coach.
Rather, we see an over-the-hill player whose speed and hands have abandoned him when he needs them most.
After dropping a surefire first-down pass in last Friday night's preseason loss to the Buccaneers, Johnson retreats to the sideline with his head down and his shoulders slumped. The play, an incomplete pass that goes right through his hands, is symbolic of his time with the Dolphins as a whole — a golden opportunity missed.
"Hard Knocks" narrator Liev Schreiber says in his most dramatic tone, "Johnson's night was done." In truth, so was Johnson's time as a Miami Dolphin.
Leading up to Tuesday's "Hard Knocks" episode, it had been a wild 72 hours for Johnson, the affable — albeit complicated — one-time NFL superstar. After his wife, reality TV "star" (what an oxymoron that is) Evelyn Lozada, arrived at a Miami hospital with lacerations on her head from a reported domestic altercation on Saturday night, Johnson was arrested on suspicion that it was a head-butt of his that left the 3-inch gash above her eye.
The Dolphins caught wind of the news, Johnson was called into coach Joe Philbin's office, and the wideout was released the next day. VH1 scrapped its plans to air the couple's reality show on Monday. On Tuesday, Johnson was served divorce papers by Lozada.
Johnson's marriage to the 36-year-old TV reality star — an individual who said she met Johnson "on Twitter" during this season's first episode of "Hard Knocks" — lasted just 41 days before the divorce proceedings began. His time with the Dolphins, which technically began when he signed with them on June 12, lasted just 20 more.
The assumption in media circles was that Johnson's circus act had just become too much for Philbin, a first-year coach looking to create a no-nonsense winning culture in Miami, to take. It had become too much of a distraction; a sideshow.
In truth, though, it was Johnson's eroding skills and speed that really did him in.
Philbin cited the arrest, a summertime incident on Twitter and Johnson's much-discussed, obscenity-ridden news conference on Aug. 4, as factors when releasing Johnson on Tuesday night's show. But it was the constant drops, an inability to fully grasp offensive coordinator Mike Sherman's offense and a reluctance to play anything but the outside that made the decision that much easier for the coaching staff and front office.
Based on the footage and all the reports out of Dolphins camp this summer, Johnson simply is no longer the same player who'd made six Pro Bowls with Cincinnati. His best days are behind him. He looked like Jerry Rice in Denver, Andre Rison in Oakland, Cris Carter in Miami and Keyshawn Johnson in Carolina.
Aging veterans can't play wide receiver forever. If they can't offer anything to special teams, roster spots aren't guaranteed. The arrest certainly didn't help Johnson's cause, but based on his play this summer, he wasn't a lock to make the 53-man roster.
In an early scene of Tuesday's all-access episode, Johnson even says, "There's no such thing as locked up. I've got to earn a spot."
"Hard Knocks" took a page from some of TV's top shows — producers saved the most compelling moment for the final minutes of the episode.
As Philbin shares the news with Johnson, the wideout isn't combative. He doesn't argue or cause a scene. He just sits there, a man whose personal life is in shambles and whose professional life is potentially finished.
His locker is cleaned out by the equipment staff as a young player watches in silence a few feet away. Johnson leaves the team's facilities and the cameras fade to black.
And much like Tony Soprano, it wouldn't be surprising if he's never seen in that element again.
---
---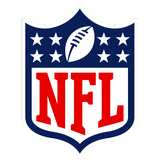 Get more from National Football League
Follow your favorites to get information about games, news and more
---