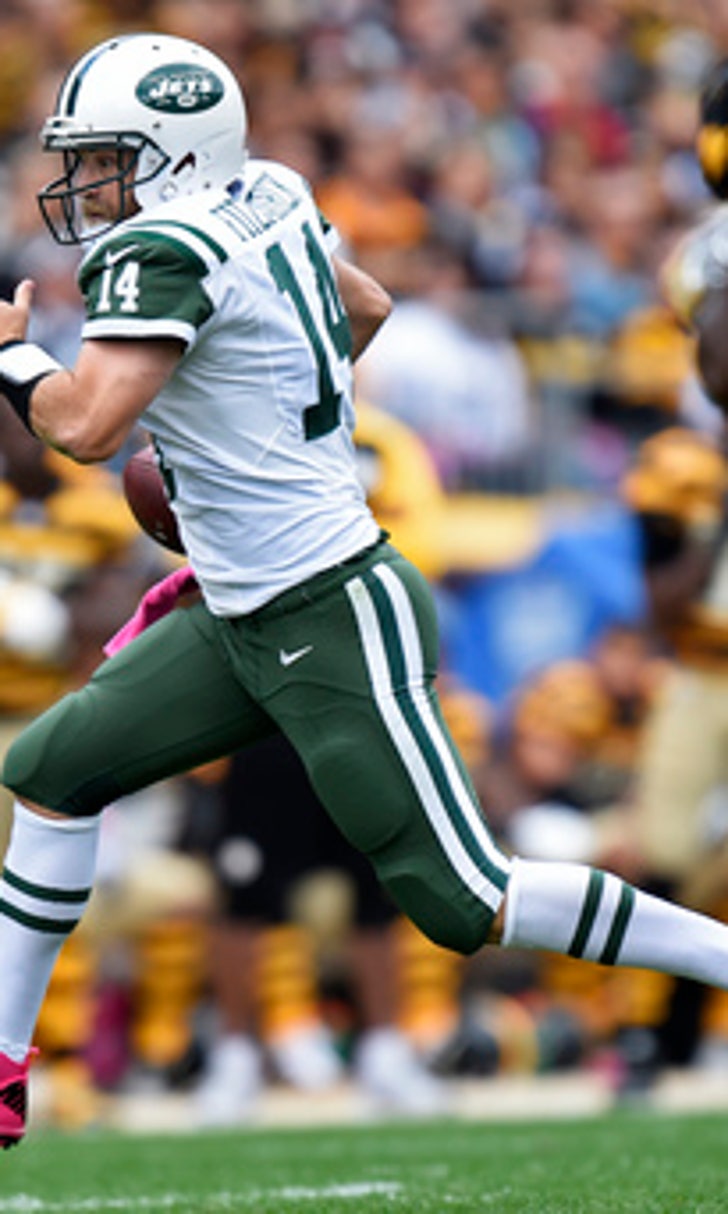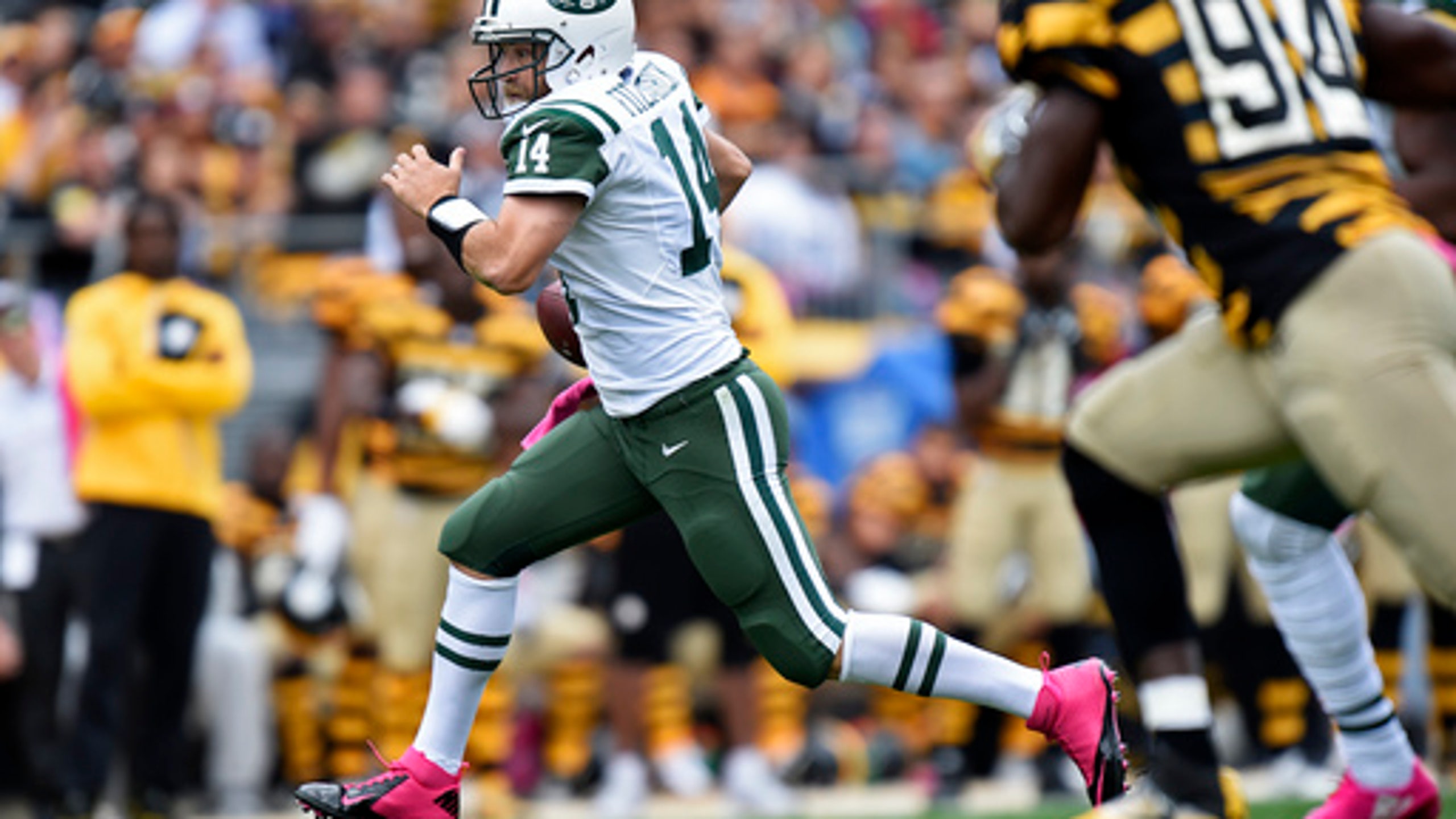 Cautious Jets can't keep up with Steelers in 31-13 loss
BY foxsports • October 9, 2016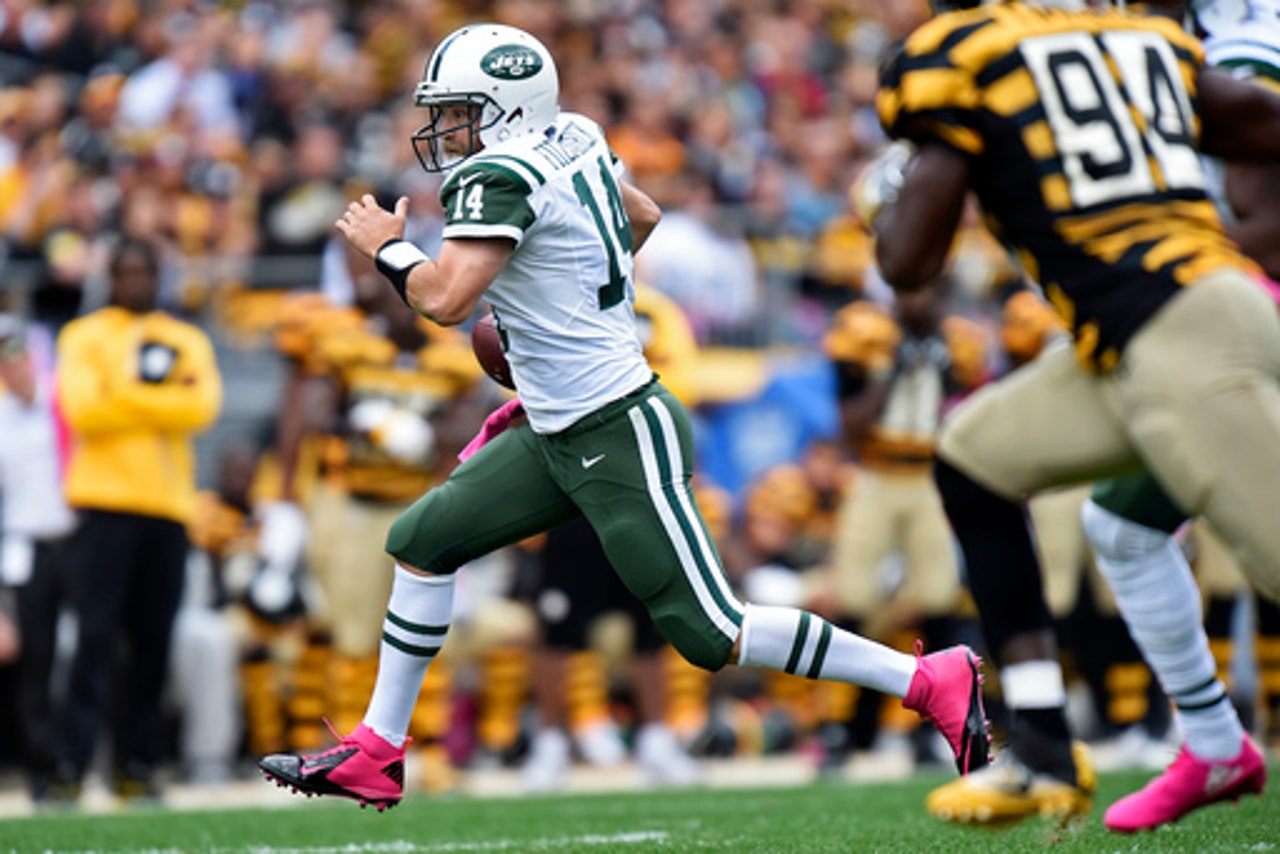 PITTSBURGH (AP) Trailing by two scores in the fourth quarter and time ticking away on Sunday, New York Jets coach Todd Bowles opted to play it safe. Twice.
All it did was cost the Jets a chance to keep the explosive Pittsburgh Steelers within arm's reach.
Not that Bowles was in the mood to second-guess himself following a 31-13 loss that dropped his team to 1-4. Given a choice, he'd kick again. Both times.
''If it was the same situation, I'd probably punt,'' Bowles said. ''When you talk hypothetically after you lose a ballgame, it doesn't help anyone. I stand by that decision.''
And the Jets find themselves standing at the bottom of the AFC East along with the Miami Dolphins. New York was competitive for most of the game against one of the NFL's most dynamic offenses and even led 13-7 late in the second quarter before a secondary missing star cornerback Darrelle Revis cracked .
The Steelers roared back to go up 24-13 on a touchdown pass from Ben Roethlisberger to Antonio Brown with 14:55 to go. The Jets faced a fourth-and-1 at their own 29 with just over 13 minutes to go when Ryan Fitzpatrick hit Bilal Powell for an 8-yard gain. Bowles challenged the spot, only to see it upheld on replay.
Needing about a foot to extend the drive and keep Roethlisberger and company off the field, New York punted.
The Steelers promptly moved deep into Jets territory before a fumble by Roethlisberger was recovered by Sheldon Richardson. The Jets made it to midfield when Fitzpatrick missed Brandon Marshall on third-and-2 at the New York 46 with 7:36 to go. Again, Bowles sent on punter Lachlan Edwards. This time, the Steelers went 79 yards in 12 plays, finishing off the Jets with a 5-yard pass from Roethlisberger to Sammie Coates.
''There was enough time on the clock,'' Bowles said. ''We figured we could get them pinned down there and go three-and-out. That's what we were thinking.''
Instead, the Jets find themselves find themselves on a three-game losing streak heading to a Monday night trip to Arizona next week.
Fitzpatrick, who turned it over 10 times in the previous two weeks, avoided critical mistakes and completed 25 of 38 passes for 255 yards and a 15-yard TD toss to Marshall. Yet he was also on the sideline watching helplessly while the Steelers went on their clinical clinching drive.
The veteran refused to blame Bowles, instead pointing the finger at himself for not connecting with Marshall, an incompletion that set up Bowles' cautious call.
''What was going through my head was, `I can't believe I missed that throw on third down,''' Fitzpatrick said. ''That whole scenario we shouldn't have been in because I shouldn't have made that poor throw the down before. I know we all have faith and confidence in coach.''
Maybe, but a year after going 10-6 and narrowly missing the playoffs, the Jets suddenly find themselves with little room for error.
''People in the media are going to call us out, are going to ask to bench us, including me,'' said Marshall, who caught eight passes for 114 yards and the second-quarter score. ''It's a good positon for us. We have one of the most-talented teams in the league. We can either fold it up or continue to stick to it and work. Plenty of teams have been in this positon and come out better on the other side.''
---
AP NFL website: www.pro32.ap.org and www.twitter.com/AP-NFL
---
---