Arizona Cardinals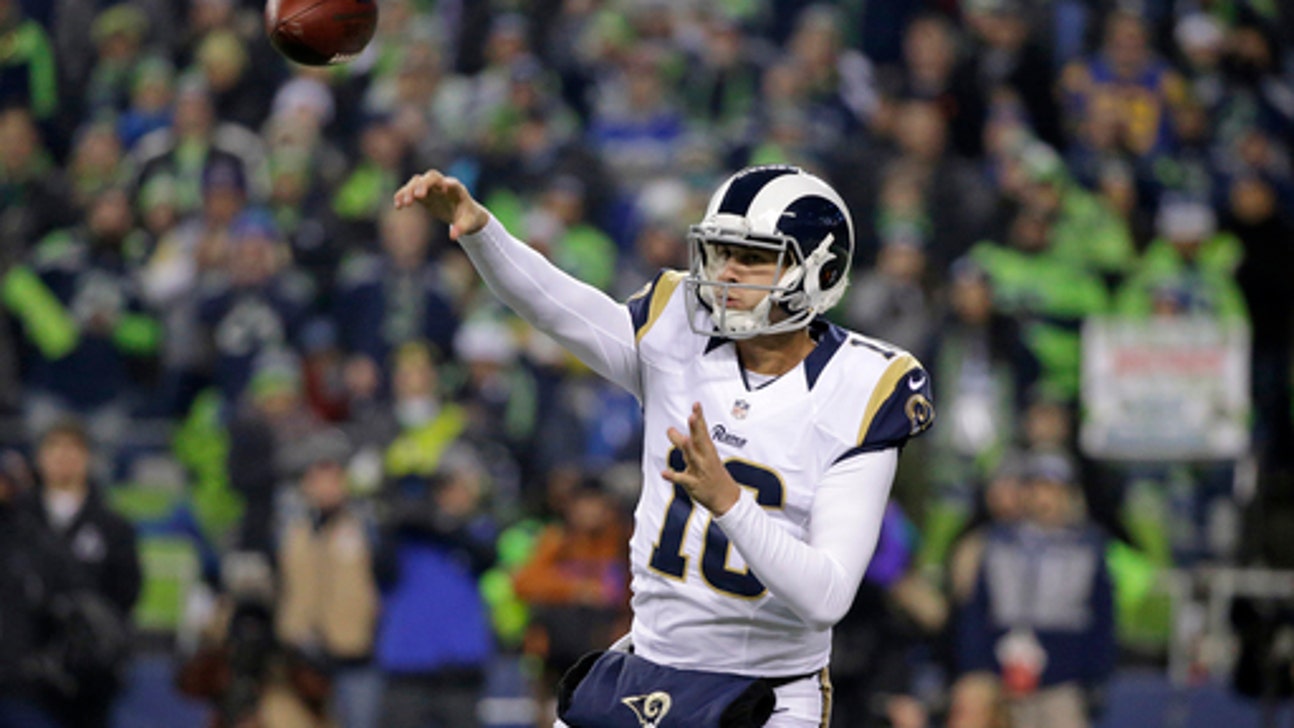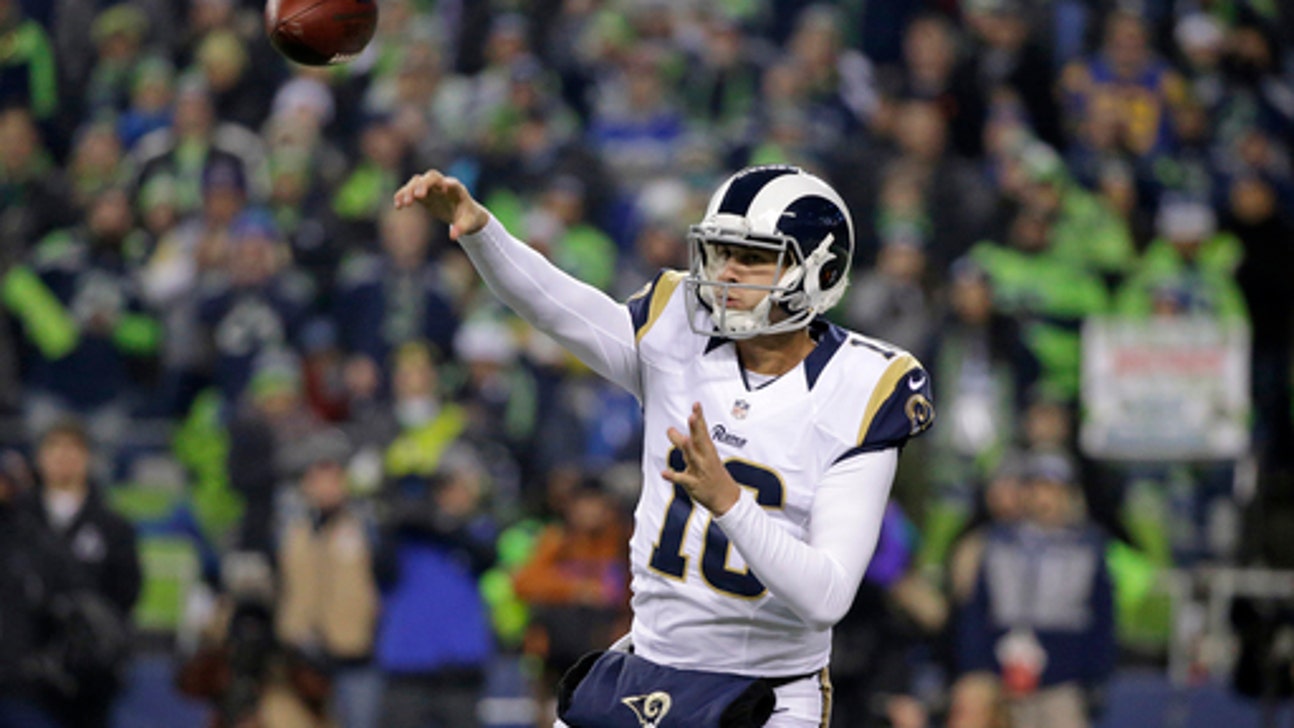 Arizona Cardinals
Carson Palmer returns to Coliseum when Cards wrap up vs Rams
Updated
Mar. 4, 2020 11:45 p.m. ET

LOS ANGELES (AP) Carson Palmer hasn't visited the Coliseum since he was Southern California's starting quarterback 14 years ago. Although he won the Heisman Trophy just a few weeks later, that final home victory over Notre Dame still stands out as a major highlight of his football life.
''Just a game I'll never forget,'' he said.
Palmer returns to the venerable stadium Sunday with the Arizona Cardinals (6-8-1) for a game that probably will be tougher to remember.
The Cardinals have been eliminated from playoff contention despite an offense and a defense ranked in the top quarter of the NFL, and they're wrapping up a frustrating year with an anti-climactic season finale against the freefalling Los Angeles Rams (4-11).
At least Palmer gets to step back into the stadium where his dreams blossomed. Earlier this week, he still sounded starry-eyed when he recalled his first trip to the Coliseum as a high school recruit to watch the Trojans against Ryan Leaf and Washington State.
''It's a very special place to me,'' Palmer said. ''I always grew up wanting to play there. I got to live a childhood dream playing college football there, and having a chance to go back and play there again is something I never, ever thought would have happened. Even when there was talks of a team moving to LA, I just, for whatever reason, was thinking maybe they'll go to the Rose Bowl, or they'll build a stadium. Lo and behold that it ends up being a division opponent, and getting a chance to finish off the year and play there is really special to me.''
Palmer and the Cardinals also have a chance for revenge on the Rams, who beat them 17-13 in Week 4 in Glendale. That loss, and a handful like it, ruined Arizona's playoff chances - but absolutely nothing has gone well for the Rams since that Sunday.
Los Angeles has lost six straight and 10 of 11 overall. The Rams also have lost five straight at home since winning their opener.
While Palmer is on the back end of his NFL career, Jared Goff has one last chance to avoid a winless rookie season as a starter. Goff is thrilled to share a field with his fellow No. 1 overall pick after getting Palmer's jersey as a Christmas present 12 years ago.
''I was big fan of his,'' Goff said. ''He was good player, and still is. Does a great job with Arizona now, and he's been around the league. I think (he is) one of the few quarterbacks that's gone from multiple teams and has been pretty good with all of them. It's hard to do, and he's done a pretty good job of it.''
Here are more things to watch when the division rivals play out the string:
JOHNSON'S FINISH: Arizona running back David Johnson will wrap up his spectacular season against the Rams' once-respected defense, which has repeatedly stumbled down the stretch. Johnson hopes to become the first player in NFL history to gain 100 yards from scrimmage in every game of a season. He already is the first Cardinals player to put up 2,000 total yards while setting team records with 16 rushing touchdowns and 20 total touchdowns.
WIN ONE FOR FASS: John Fassel is wrapping up his three-game stint as the Rams' interim head coach following the firing of Jeff Fisher.
The veteran special teams coordinator has loved the opportunity to be a motivator for an entire team, calling leadership his favorite aspect of coaching. The players seem to like Fassel's friendly style, but they haven't won for him - and Fassel isn't opposed to playing that card to beat the Cards.
''I'd love to get a win,'' Fassel said. ''To say that one day when I was actually the head coach, I won a game as the head coach. Because if you ever get the opportunity again, who knows?''
STRONG WORDS: Arizona coach Bruce Arians won't get a chance to have the last word on Fisher, his friendly rival for several years.
After the Rams' win at Arizona, Fisher told his players that it was the Cardinals' ''early Christmas present.'' Arians previously had taken a shot at the Rams and their propensity for finishing around .500 every season, so he took Fisher's words in good fun.
''We've always had our little barks,'' Arians said. ''I think they're out of respect for each other. But I started it, and I wish he had the chance to finish it, so I can say, `Happy New Year.'''
DEAD LAST: The Rams would need a big game to avoid finishing with the NFL's least productive offense for the second straight season.
Goff's mediocre rookie season is part of the problem, but so is Todd Gurley's inability to run behind the same offensive line that has allowed Goff to be sacked 19 times in six games. There's not much reason to think Los Angeles will shake its offensive funk in the finale, but Fassel remains hopeful.
''I think it would be big, because we would be 1-0 in 2017,'' he said.
---
For more NFL coverage: www.pro32.ap.org and www.twitter.com/AP-NFL
---
---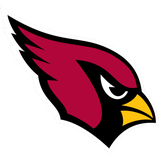 Get more from Arizona Cardinals
Follow your favorites to get information about games, news and more
---