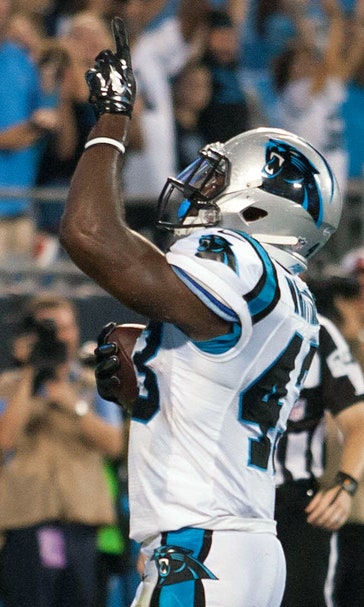 Carolina Panthers' Fozzy Whittaker talks about impressive proposal
August 14, 2015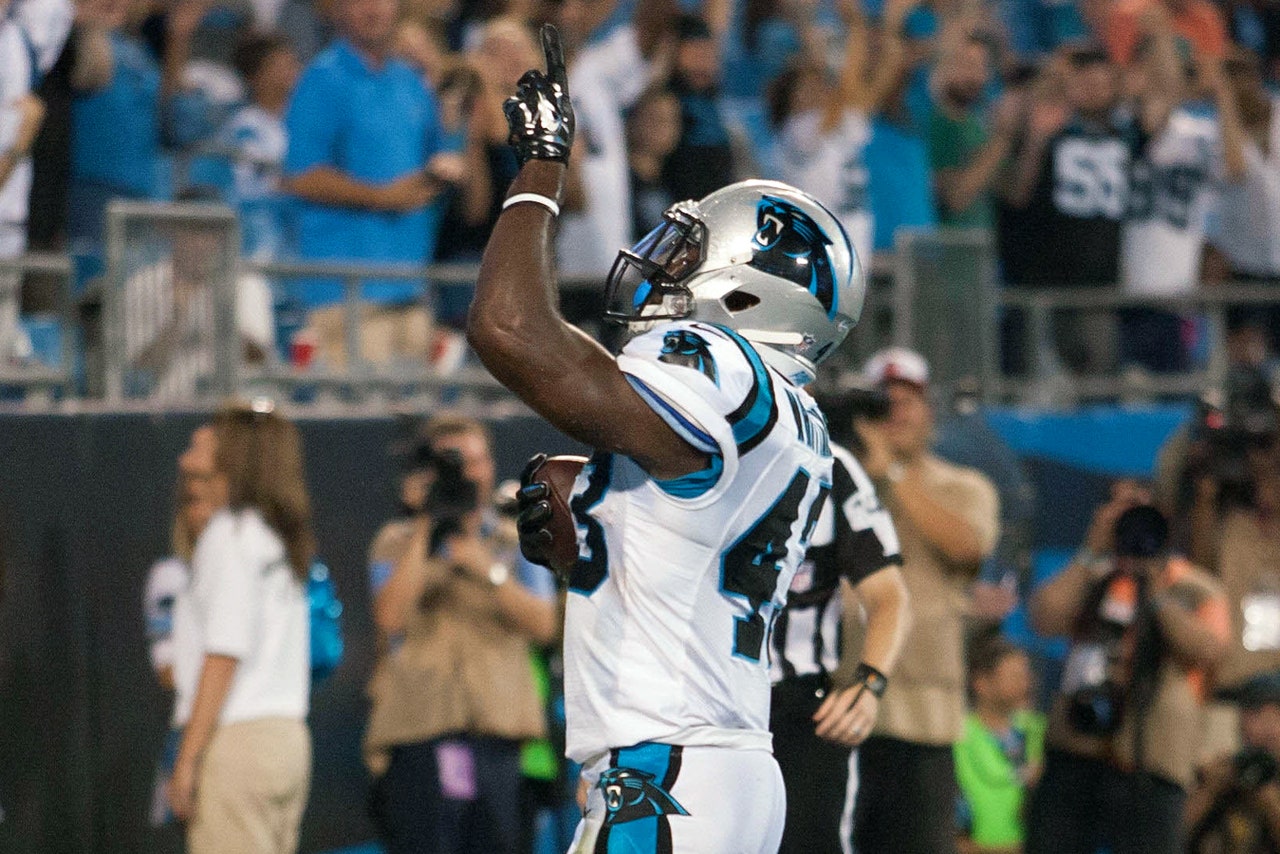 In terms of great proposals, Carolina Panthers running back Fozzy Whittaker just got himself ranked pretty high for his recent performance. As Bill Voth of Black and Blue Review reports, Whittaker put together quite a proposal for his longtime girlfriend.
Whittaker talked about how it all played out with Voth, stating the following:
"Basically what I did was buy the beluga whale experience where you get to get into the water and actually don't swim with them, but get to pet them and touch them and do hand gestures to signal them to do tricks. I got in touch with the engagement department, and they hid a ring in one of the fish boxes that they would usually feed the whales out of." Whittaker told Voth.
"My now-fiancé had no idea what was going on. She just thought there was fish in there. At the end of the experience, I threw out a blue buoy which they use as toys, and it had the words 'Will you marry me?' on it. I threw it out there, but she didn't see it. The whale actually retrieved it, brought it back to her and she saw the buoy and at that moment she knew what was going on.
"I got down on one knee in about 55-degree water. Luckily I had a wet suit on, but I got down on my knee and asked 'Will you marry me?' It was definitely a memorable moment and something I enjoyed thoroughly."
That's quite the story and a pretty impressive way to take your relationship to the next level. For those who want to see an after image of the proposal, Whittaker posted the following to his Instagram account.
While Whittaker's soon-to-be wife will get to focus on wedding plans, the running back now has his attention turned to making plays for the Panthers in 2015.
(h/t Black and Blue Review)
---
---