National Football League
National Football League
Can neck strength prevent concussions?
Published
Jul. 3, 2013 1:00 a.m. ET

The Baltimore Ravens won Super Bowl XLVII with one of the NFL's most loaded rosters.
But what good is talent if players can't stay on the field or quickly recover from injuries?
Ravens strength coach Bob Rogucki delivered a reminder of that last week when speaking at the third-annual Football Strength Clinic in Cincinnati. The event focused on ways in which neck strength for male and female athletes who play high school, college or pro sports can be developed in an effort to reduce concussion risk.
While not as publicized as other NFL anti-concussion measures, there is scientific research that shows a muscular neck likely defuses the potentially damaging forces sometimes generated when a player is hit in the head. The larger the "cylinder," the better the chance that the neck will serve as a shock-absorber to lessen stress placed on the skull.
Exactly how much Rogucki's weight-lifting program helped players last season can't be scientifically quantified. It's safe to say, though, that it definitely didn't hurt during Baltimore's championship run.
Three players — wide receiver Torrey Smith, running back Bernard Pierce and tight end Dennis Pitta — suffered concussions in the 2012 regular season. All of them passed the NFL's mandatory concussion tests to play the following game. Backup safety Sean Considine suffered a preseason concussion but he was cleared by Baltimore's opener.
"We probably put more emphasis on the neck because of the concussion aspect that now is part of our daily life," Rogucki told FOX Sports following his 30-minute presentation with Ravens assistant strength coach Juney Barnett. "We want to minimize (the chances) and hopefully prevent, but you may not ever prevent it. The chance is always going to be there.
"If you can minimize and get them back on the field quickly, that's what we're looking for."
Baltimore has tried to address the dangers of improperly treated concussions on multiple fronts. In September, the Ravens announced a public awareness campaign with MedStar Sports Medicine. Included was a $25,000 annual grant from the franchise to support community outreach and baseline concussion testing of area high school athletes.
The NFL isn't convinced enough yet by existing neck-concussion research to implement a mandatory training protocol for all 32 teams. In a statement to FOX Sports, the NFL head, neck and spine committee says every team's strength and conditioning program emphasizes "neck muscles in one form or another." But how much importance neck training carries in a weight program varies from coach to coach.
Ex-Ravens linebacker Brendon Ayanbadejo told FOX Sports in an email that the Ravens did neck exercises "at least twice a week" prior to every weight-lifting session and praised Rogucki as being "a great strength coach."
"All players are aware about having a strong neck and proper hitting protocols," said Ayanbadejo, a 10-year NFL veteran. "Regardless of the body, any chink in your armor is a weakness. Thus, players train their entire body. Most NFL players do not have a weakness but they do have exceptional parts of their bodies based on position."
Incoming NFL players are a different story. Neck strength is a weak point among many of the college prospects who enter the league each year. That could lead to concussion problems or greater risk for them at the NFL level.
"It's sad and disgusting to think about," Detroit Lions assistant strength coach Ted Rath bemoaned during his Football Strength Clinic presentation. "We have players who have never trained their frigging necks. That's inexcusable."
Rogucki, who will be entering his 23rd season as an NFL strength coach, tries to educate Ravens players to get a full-body workout rather than focus on "glamour" exercises like biceps curls.
"Players are going to attack the front (of their bodies). They're not going to attack the back because they can't see it," Rogucki said. "They look in the mirror and say, 'I look pretty good. I'm going down to the beach.' They don't understand that in football it's really the backside of the body that's involved in a lot of activities of the game.
"I tell our guys we don't care as much about bench (press) and some other exercises. It's important that they can walk off the field without their head being strapped down to a (stretcher)."
The Football Strength Clinic was founded by renowned strength coaches Kim Wood and Mike Gittleson, both of whom retired after long stints with the Cincinnati Bengals and University of Michigan respectively. Wood and Gittleson pushed neck strength when coaching players but the issue took on even greater importance for both as more media exposure was given to the link between football and head trauma.
"You're not going to prevent it," said Wood, who was with the Bengals for 28 seasons (1975 to 2002). "It's a violent game. You've got to prepare players. And with everything that's happening in the legal arena, this is a problem that's not going to go away."
More than 4,000 former players are suing the NFL claiming brain damage from head trauma and improperly diagnosed concussions. As that class-action case works its way through the court system, the NFL has launched multiple initiatives in hopes of preventing future head problems from the youth ranks to the pros. Among them are on-field rules changes, sideline testing during games and a "Heads Up" campaign promoting proper tackling at the youth level.
Roguski hopes he is doing what should be the main purpose of every strength coach – training players to prevent injuries.
"I feel good that we were ahead of the game somewhat," he said. "If you're training your calves or forearms, why not train your neck?"
---
---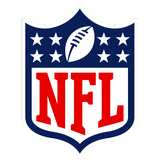 Get more from National Football League
Follow your favorites to get information about games, news and more
---