National Football League
National Football League
Buffalo Bills open training camp on a healthy note
Published
Jul. 27, 2012 1:19 a.m. ET

There's nothing wrong with Shawne Merriman's surgically repaired Achilles tendon, given how easily the defensive end burst past tackle Cordy Glenn shortly after the Buffalo Bills opened training camp Thursday.
Receiver Stevie Johnson's surgically repaired groin wasn't bothering him after making an acrobatic catch on the run. And defensive tackle Kyle Williams was so happy to be back on the field after having foot surgery nine months ago, that it reminded him of how much he missed playing.
''I never felt I needed to be reminded about how lucky we are to play the game,'' Williams said. ''It's great to be back out there, and hopefully it just continues to get better and better and better.''
Limping no longer, the Bills, as a whole, blasted off on the right foot in opening camp in suburban Rochester with a near fully healthy roster. That's quite a turnaround for a team that ended last year with 17 players - nine of them regulars - on injured reserve.
''We had so many people get hurt, so many guys that were team captains, leaders, great players,'' Williams said. ''And now we get those great players back. We've added good players. So we have a lot to be excited about.''
With expectations growing that the Bills have a shot at being competitive this season and end a 12-season playoff drought, coach Chan Gailey was looking forward to having many familiar faces back after a rash of injuries contributed to the team losing eight of its last nine in a 6-10 finish last year.
''It's great to have everybody here,'' Gailey said. ''That's one of the keys for us is to have all hands on deck. It's nice to have it. And it's imperative to have it.''
Williams, the anchor of the Bills defensive front, is back after missing the final 11 games.
Merriman, who also had shoulder surgery, said he feels the healthiest he's been in three years after also missing the final 11 games last year. Merriman was so eagerly awaiting the first day of camp that he was disappointed upon learning the players wouldn't be practicing with pads until this weekend.
''I was like, `Ugh!''' Merriman said.
That didn't stop the player, nicknamed ''Lights Out'' for his pass-rushing prowess, from showing what he could do in a one-on-one drill. Lining up on the right side, Merriman timed the snap perfectly and beat Glenn on the outside before the rookie tackle barely got out of his crouch.
Then there's Johnson, who missed a majority of the Bills' offseason practices after having groin surgery in May to repair an injury that had bothered the starter for much of last year.
On Thursday, Johnson beat rookie first-round pick Stephon Gilmore up the left sideline to make a finger-tip catch before tumbling to the ground and bouncing back up again.
Johnson said he's still feeling a little soreness in his groin, but only because the scar tissue hasn't yet completely dissolved.
Among the other players who've fully recovered from season-ending injuries are running back Fred Jackson (broken leg) and free-agent defensive end addition Mario Williams, whose season in Texas was cut short by a chest injury.
Williams, who signed a six-year $100 million contract with the Bills in March, received a rousing welcome, with fans chanting ''Mario!'' as the defense took the field.
''I just want to go out here and give something back to them,'' Williams said. ''And that's going out and performing on the field and making it happen.''
Not everyone's entirely healthy.
Starting center Eric Wood is being eased back after tearing a right knee ligament nine games into last season. Wood took part in only individual drills, though Gailey expects the player to start practicing fully next week.
Veteran cornerback Terrence McGee is still being used sparingly while recovering from left knee surgery. After taking a few snaps in team drills, McGee spent the final half of practice watching from the sideline with his knee wrapped in ice.
Gailey doesn't plan to rush back McGee, who's been limited to playing just 26 games over the past three season because of an assortment of injuries.
''We're going to take our time with him. As I told him, `Our objective with him is Sept. 9, not now, not today or tomorrow,''' Gailey said, referring to the date of the Bills' season opener.
Defensive tackle Torrell Troup, who is coming off back surgery, was very limited in practice. That's a setback after Troup looked good during a voluntary conditioning drill a day earlier.
---
---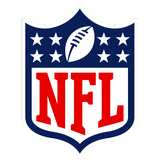 Get more from National Football League
Follow your favorites to get information about games, news and more
---