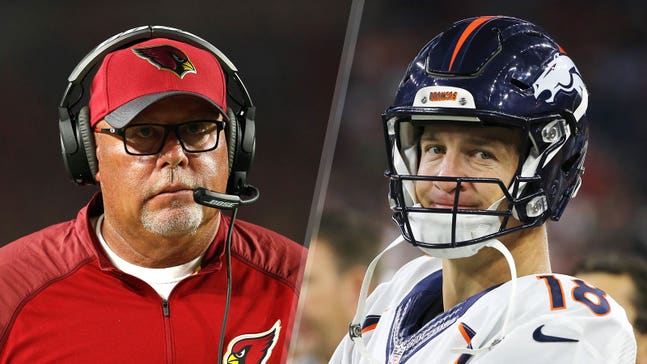 Bruce Arians is on Peyton Manning's side in controversy
Published
Feb. 24, 2016 5:25 p.m. ET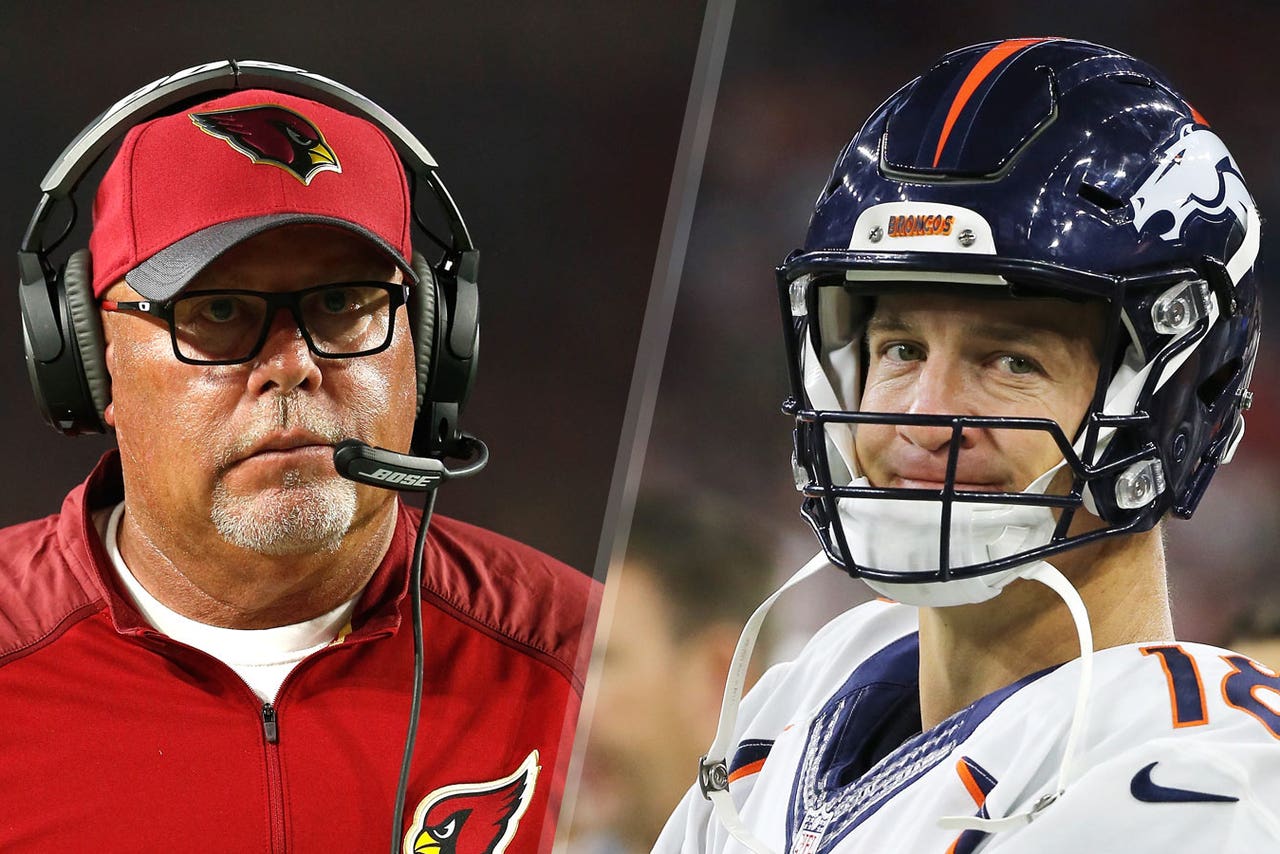 Bruce Arians is a loyal man.
The Arizona Cardinals head coach knows Peyton Manning well, as he was the quarterbacks coach for the Indianapolis Colts when the team selected Manning with the No. 1 overall pick in 1998. So, it's natural that people would want Arians' thoughts about his former player after a controversy broke out following Manning's win in Super Bowl 50.
The New York Daily news published details of an old lawsuit filed by a former athletic trainer against the University of Tennessee. The lawsuit contended that Manning placed his buttocks and genitals on a female trainer's head, while Manning claimed that he was simply "mooning" a teammate.
So, when it was his time to speak at the NFL Scouting Combine on Wednesday, Arians was straight-up. What's his take on the controversy?
Well, then. Not sure nitpick was the word Arians wanted to use there, but the sentiment remains the same.
---
---