National Football League
National Football League
Browns' Pettine satisfied with 'ugly' win
Published
Oct. 27, 2014 5:41 p.m. ET

BEREA, Ohio (AP) As he was leaving the stadium following Sunday's win over Oakland, Browns quarterback Brian Hoyer took some playful teasing from assistant coach Dowell Loggains about a cap he was wearing.
''You get that from Tom Brady?'' Loggains cracked.
''It's stylish,'' Hoyer countered.
It was a much better look than Cleveland's 23-13 win over Oakland.
One week after an embarrassing road loss at Jacksonville, the Browns managed to hold at home despite rushing for just 39 yards, converting only 2 of 12 third downs and being outgained by the winless Raiders.
Still, it was a win and Browns coach Mike Pettine isn't about to apologize for it.
''You're going to have games like that,'' he said. ''When you look back at your wins there's going to be some ugly ones and that one certainly wasn't the prettiest. But I'll sit up here and talk about ugly wins for a lot of Mondays.''
At 4-3, the Browns have matched their win total from last season with nine games left. It's their best start since 2007 and with Tampa Bay (1-6) coming to town this week, the Browns have a chance to pad their record. Just don't ask Pettine to assess his team at this point in the season.
Asked if he was pleased with his team's status, Pettine gave an abrupt response.
''No,'' he said. ''I could probably tell you a handful of plays from the four wins. I could tell you a lot of plays from the three losses. That's just the curse I have that I inherited from my dad. We have to move on to the next one. You don't get caught up in records. It's way too early to even think about that stuff.''
Pettine feels his team, which is still adjusting on offense from losing Pro Bowl center Alex Mack for the season, has improved on both sides of the ball. The Browns remain a work in progress, but after seven games they're still in the discussion in the AFC North and that hasn't been the case in late October for several seasons.
''We're getting better on defense, definite improvement there, which is encouraging,'' Pettine said. ''Offensively, we have taken a step backward due to the obvious circumstances, but we still found a way yesterday. As tough as the Jacksonville loss was on us, we've won three of our last four, which is encouraging.
''We have some confidence, some momentum, and I think it's a group that's just starting to function well together.''
Without Mack, the Browns' running game is in reverse. After managing just 69 yards on 30 carries against the Jaguars, the Browns were even worse on Sunday.
The Raiders crowded the line of scrimmage, challenging Cleveland's offensive line to open holes. It was Nick McDonald's first game at center and Pettine is confident the unit will improve with time.
Hoyer's performance wasn't an artistic marvel, but that didn't matter to Pettine.
Hoyer was 19 for 28 for 275 yards and threw a 4-yard touchdown pass to Andrew Hawkins to give Cleveland a 16-6 lead early in the fourth quarter.
He missed some throws, forced a few others and didn't do anything special. Other than win, that is.
Hoyer improved to 7-3 as a starter, and at least muffled the screams by some Cleveland fans who continue to believe Johnny Manziel should be starting.
Pettine acknowledged his quarterback made some mistakes, but none of them too big to overcome.
''People get so wrapped in that performance,'' Pettine said. ''We won the football game. That's bottom line. As long as our quarterback is playing good enough for us to win, We're not looking for style points. We're looking for wins. That's what we're ultimately judged on here. I'll take ugly wins all day.''
NOTES: With TE Jordan Cameron possibly missing time with a concussion, the Browns claimed TE Ryan Taylor off waivers from Baltimore. The team also placed DL John Hughes on injured reserve/designated for return after he injured his knee Sunday. Hughes does not need surgery, but he is not eligible to practice until Week 15 and play until Week 17. ... Pettine isn't expecting the Browns to make any trades before Tuesday's 4 p.m. deadline. ''I know the phone is ringing,'' Pettine said. ''For all the talk that goes on, the number of trades that actually occur is minimal.'' ... Like Hoyer on Sunday, Pettine had high praise for Raiders rookie LB Khalil Mack. ''I think he's a future star in this league, if not one right now,'' he said.
---
AP NFL website: www.pro32.ap.org and www.twitter.com/AP-NFL
---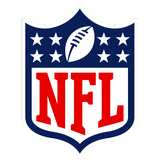 Get more from National Football League
Follow your favorites to get information about games, news and more
---