National Football League
National Football League
Browns counting on QB Colt McCoy
Published
Sep. 8, 2011 1:04 a.m. ET

Colt McCoy wears No. 12. For the Cleveland Browns, he's also No. 10.
It's a number they'd like to stay stuck on.
On Sunday against Cincinnati, McCoy will become the 10th different quarterback to start a season opener for the Browns since 1999, an astonishing statistic and perhaps the single biggest reason the franchise has failed miserably during an expansion era of losses. McCoy follows Ty Detmer, Tim Couch, Kelly Holcomb, Jeff Garcia, Trent Dilfer, Charlie Frye, Derek Anderson, Brady Quinn and Jake Delhomme as quarterbacks to begin the year as Cleveland's starter.
''I hope it stays like this for a while,'' McCoy said Wednesday.
In the NFL, quarterback consistency is vital to success. With a revolving door at the game's most important position, it's no wonder the Browns have only made the playoffs once and lost at least 10 games nine times in 12 years. Cleveland has been searching for a leader to guide them from the dismal darkness and back to respectability.
McCoy, who showed grit and toughness in eight starts in 2010, just might be the one.
And this season, anyway, he'll get the chance to succeed or fail.
McCoy's rise from third-round draft pick to starter happened quickly.
Rewind to last season's opener. The former Texas star was a raw, out-of-sight, out-of-mind rookie running Cleveland's scout team in practice. While Delhomme and backup Seneca Wallace took all the snaps, McCoy stood to the side waiting and wondering if his time would ever come.
Buried on the depth chart, McCoy was inactive when the Browns traveled to Tampa Bay in Week 1. But things changed in a hurry. Delhomme severely sprained his ankle against the Buccaneers, Wallace went down with same injury in Week 5, and suddenly McCoy was thrust into a starting role few believed he was ready to handle.
''He was kind of thrown into the fire,'' Browns first-year coach Pat Shurmur said.
His personal inferno began in Pittsburgh, where McCoy made his first career start against the Steelers and in front of their Terrible Towel-waving fans. The night before the game, McCoy stood up at a meeting and told his teammates not to worry, he was ready to handle the job.
Browns cornerback Sheldon Brown feared for McCoy.
''I thought, this poor kid,'' Brown said. ''I hope he's praying.''
But McCoy proved he belonged, completing 23 of 33 passes for 281 yards despite being sacked five times and pressured numerous others. It was there, at the confluence of Pittsburgh's three rivers that many of Cleveland's players became convinced they had found their leader - at last.
''He wasn't scared,'' Brown said. ''That's one of the toughest defenses in the National Football League and he went in there and he held his own. Then we put him in there against New Orleans, New England. Go back to some of the games he played and you look at his aura on the field and his demeanor, you just know that if you surround him with the players that can make plays for him - he's not going to turn the ball over, he's going to make the correct reads and the better part is, if he makes those mistakes, he'll work his tail off to fix it.
''That's when you know you have a guy.''
Shurmur thinks so, too.
Cleveland's fifth coach since '99, Shurmur has been impressed with everything about McCoy. During the labor lockout, it was McCoy who organized practices in Austin, Texas. At those workouts, dubbed ''Camp Colts'' by his teammates, McCoy and the Browns took their first initial steps in learning Shurmur's West Coast offense, a passer friendly system the team feels perfectly suits McCoy's accurate - if not strong - right arm.
McCoy also took it upon himself to visit Brett Favre, hoping a few days in Mississippi picking the brain of the former league MVP would help him better understand the new offense. McCoy came to camp prepared and then played extremely well in Cleveland's three exhibition games.
''He basically did what we wanted and now the next step is to do it for 60 minutes in a regular-season game,'' Shurmur said. ''He has been passing the tests as we've gone along, and Sunday will be the next test.''
McCoy has done his homework.
''Now is where it counts,'' he said.
Composed whether he's calling a play in the huddle, facing a blitz or surrounded by cameras at his locker, McCoy insists he's not feeling any added pressure as he embarks on his second season as a pro. A coach's son, this is what he's been groomed to do since he was a kid.
Now is when the fun starts.
''I've come a long ways,'' McCoy said. ''But I've still got plenty of work to do, no question. This team is ready to start, ready for the regular season. This is where it starts counting. For us, we've put in a lot of hours, a lot of time. We've worked hard together, now I think we kind of know some of the things we're good at, some of the things we're not as good at. Those things we'll keep working on. But I think we're ready to put a plan together and go see what happens.''
Notes: The Browns have some offensive line issues to resolve in the next few days. Starting right tackle Tony Pashos didn't practice and still has a walking boot on his left foot. Also, Shurmur hasn't decided whether he'll start rookie Jason Pinkston at left guard. ... TE Ben Watson, LB Chris Gocong and S Usama Young returned to practice on a limited basis. ... WR Greg Little was chosen winner of the Maurice Bassett Award, given annually by the media to the top first-year player in training camp. ... On Sunday, McCoy will square off with Bengals rookie QB Andy Dalton. They played each other in college when McCoy was at Texas and Dalton at TCU. McCoy only remembered a few details of their previous meeting. ''They came to us,'' McCoy said, ''and we beat 'em pretty bad.''
---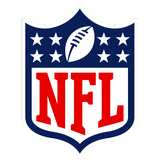 Get more from National Football League
Follow your favorites to get information about games, news and more
---