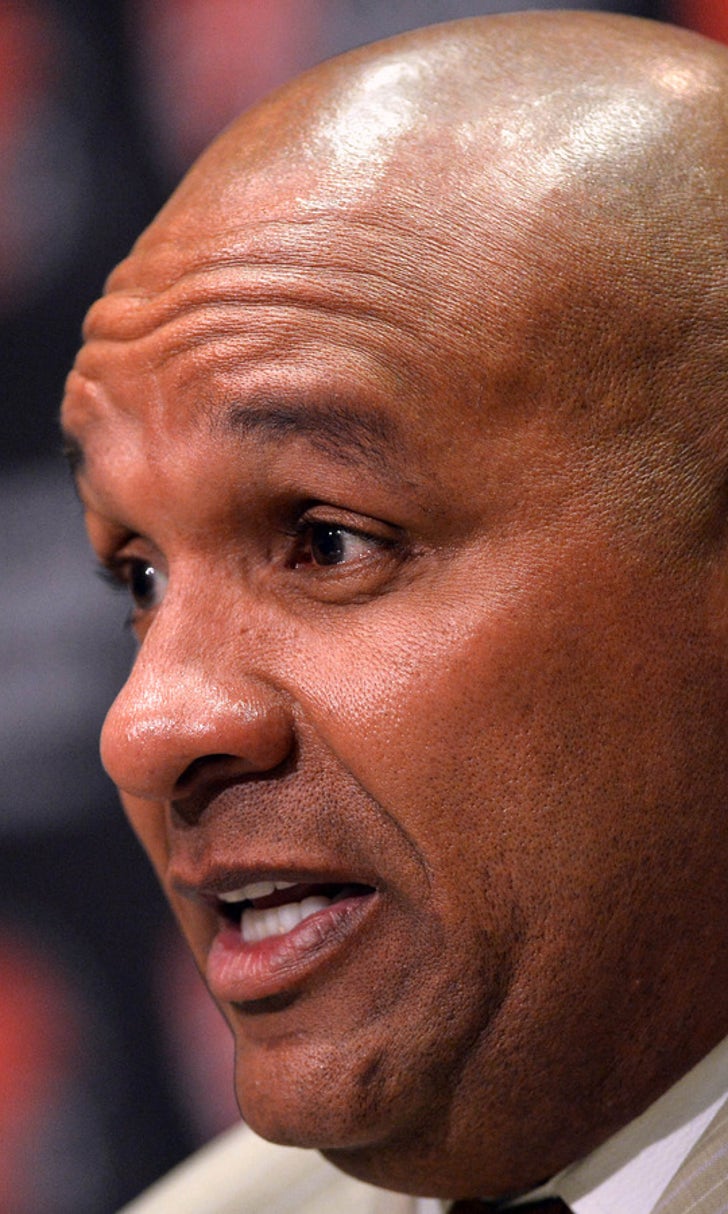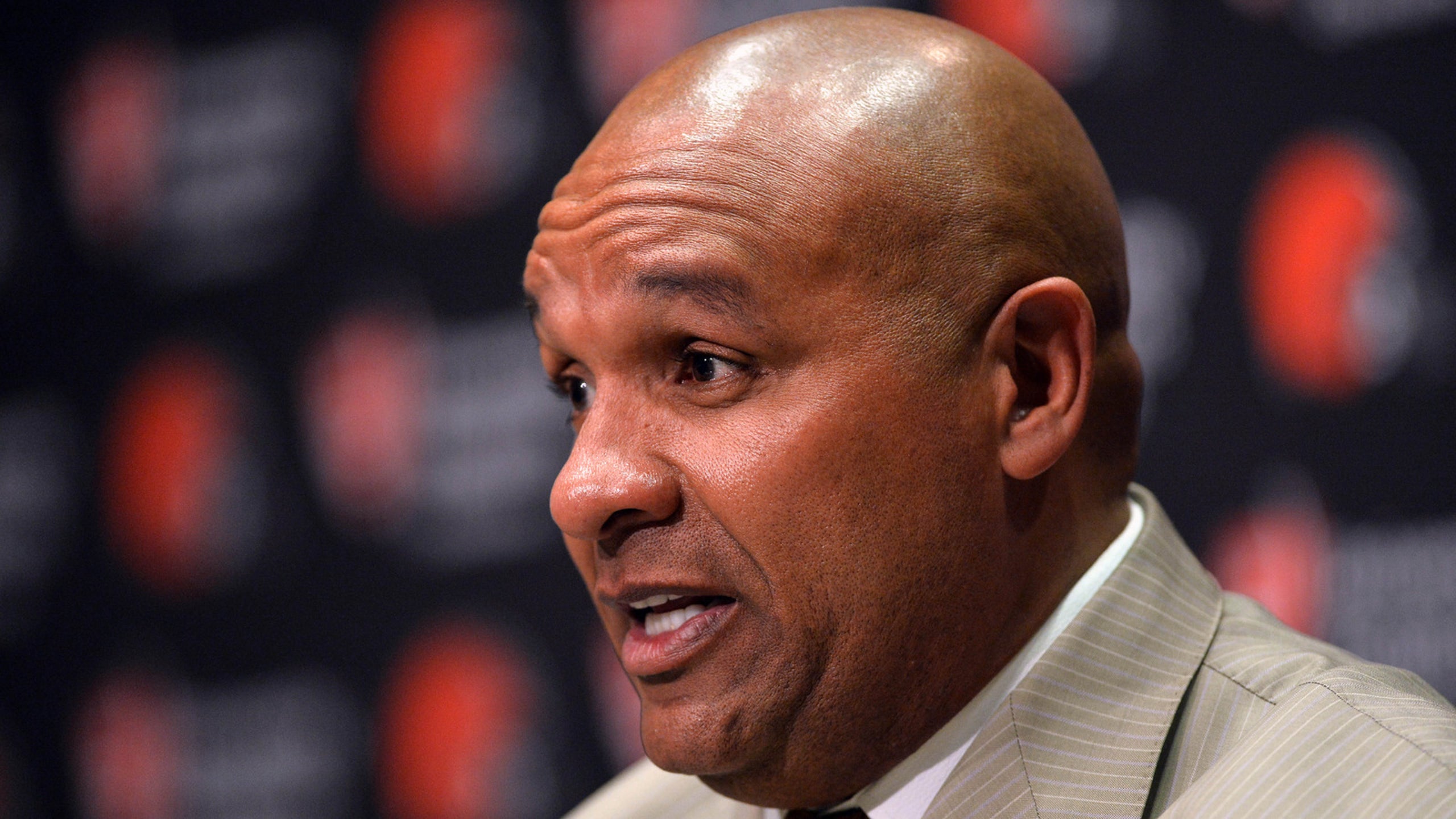 Browns: A future in analytics, but what of the power structure?
BY foxsports • January 15, 2016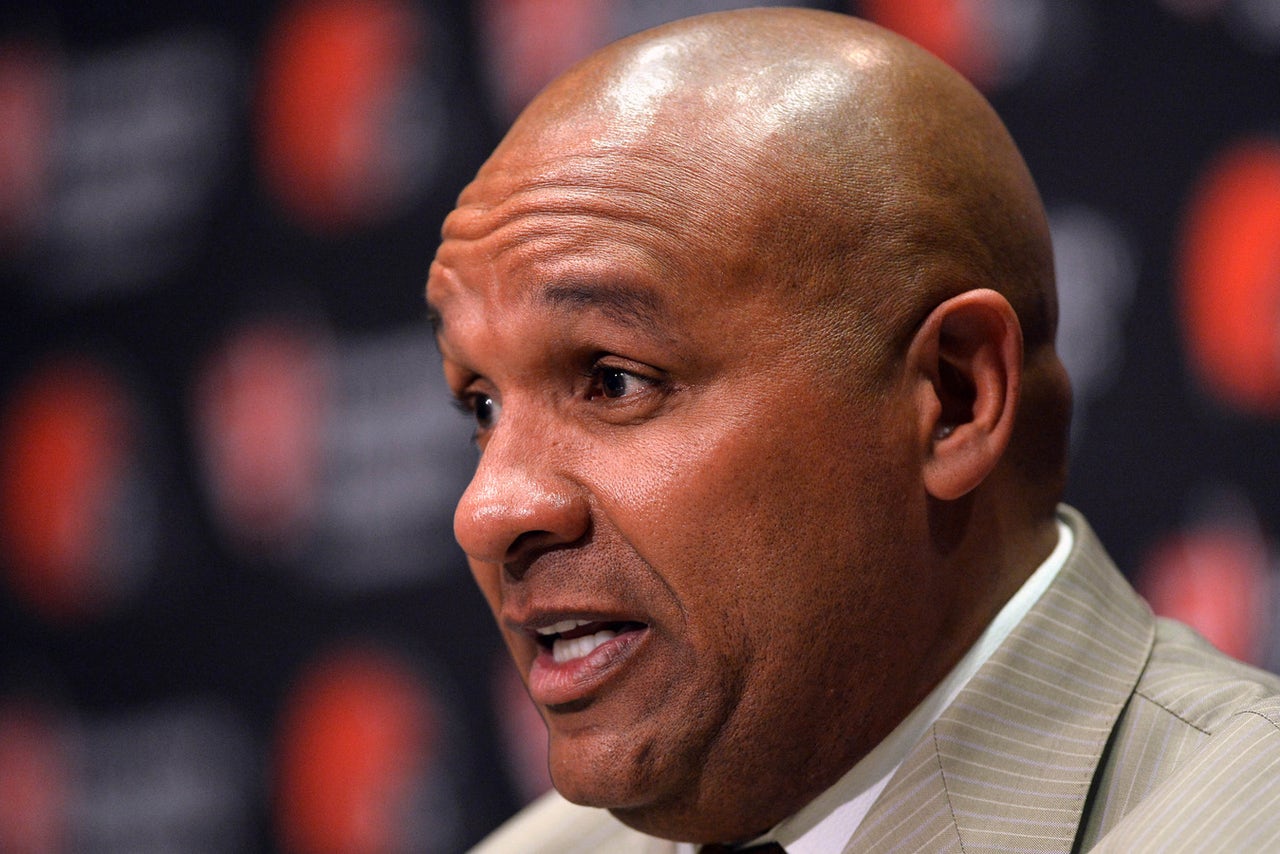 By Marty Gitlin
The Cleveland Browns have hired Hue Jackson as their new head coach. Fine. On the surface, it's a wise choice that has been applauded with greater enthusiasm by those who have played under him than anyone they have tabbed since their return to Cleveland in 1999.
Heck, Jackson even turned down an interview with the Giants to take the job. And given the sorry state of the Browns when one couldn't have imagined it getting any sorrier, that's downright amazing.
But one must wonder if it would have mattered had owner Jimmy Haslam selected the second coming of Paul Brown, Vince Lombardi and Don Shula all rolled into one. And one must wonder if the impending decision on a so-called general manager will matter either.
Why? Because Haslam announced that the final say in regard to the 53-man roster rests in the hands of Sachi Brown. For those unaware, Brown is an attorney who serves as a salary cap guru and chief negotiator for the organization. And if there is one way to insure impotence of the general manager and coach, it's to drain their power in regard to who breaks camp with the team and suits up on Sundays. After all, a general manager who does not make the call on player personnel is no general manager at all. He's more like a head scout.
Haslam was bold to hire analytics specialist Paul DePodesta away from the New York Mets to raise the level of talent on a Browns team whose talent can use some serious raising and whose past evaluations of players have been the worst in the NFL—perhaps the worst in American team sports. Given that the team's last four first-round picks during the Haslam regime have been unmitigated disasters Johnny Manziel, Justin Gilbert, Danny Shelton and Cameron Erving (it appears the jury remains out only on Shelton, who has been merely lousy rather than putrid), a radical approach must be applauded.
But Jackson and particularly whomever they sign as general manager should be solely responsible for draft selections and finalizing the roster heading into Week 1 in 2016. And they should make those decisions based to a large extent on the evaluations of DePodesta. Those three are the most experienced with talent evaluations in the building, but Haslam is hamstringing one and all by giving Brown free rein to overrule them.
In newfangled terms, Jackson won the press conference at which he was introduced to the media. He said all the right things, even giving a fist bump to imaginary fans in the Dawg Pound. He spoke positively about working with Brown and DePodesta, claiming that they will all toil in concert to piece together the strongest team possible. And since Haslam has already indicated, rightly so, that the franchise has launched a rebuilding process that could take some time, Jackson didn't need to put pressure on himself by declaring that the Browns were destined for playoff contention next year.
But what happens on draft night when he and the new general manager, based at least to some degree on the recommendations of DePodesta, agree on a selection and Brown decides on someone else?
Sound familiar? It was widely reported that the same scenario landed Manziel in Cleveland despite the desire of some in the war room preferring Teddy Bridgewater or Derek Carr, both of whom would certainly look good in a Browns uniform today.
Jackson added his intrigue over innovation and cutting edge talent evaluation provided by an emphasis on analytics. He stated that it will be his job not to play a huge role in formulating the roster, but rather to maximize the performance of the talent he has on hand. But Jackson, who is known as a creative and talented tactician, is like any coach in that he maintains a certain offensive philosophy. To believe that he does not strongly prefer the freedom to have a major input in the selection of players on a team that appears destined for an overhaul seems ridiculous. The Browns won't be tinkering with their roster this offseason and beyond. They will be blowing it up.
The hiring of Jackson has eased the frustration of Browns fans, many of whom have remained optimistic while filling up the stadium every Sunday, which is like going to the store and purchasing an awful product over and over again for fifteen years. But what they must remember is that, until proven otherwise, the Browns are a dysfunctional organization. And though Haslam has hired intriguing and potentially effective personnel in Jackson and DePodesta, the power structure he has announced has given nobody an indication that they will be any less dysfunctional in the future.
Too bad, too. Because this analytics thing might just work in the NFL.
More from The Sports Post:
---
---