National Football League
National Football League
Brown, Taylor make up after scuffle
Published
Aug. 14, 2012 1:00 a.m. ET

Antonio Brown gets paid handsomely to catch passes, not throw punches.
''I'm not a UFC fighter trying to fight guys,'' Brown said.
Sometimes, though, the Pittsburgh Steelers wide receiver forgets. Particularly when he finds teammate and cornerback Ike Taylor lined up across from him during practice.
The two have made tangling a habit during training camp and things got out of hand Sunday when a post-play scuffle ended with Taylor icing his right eye and Brown getting a talking to from general manager Kevin Colbert.
Though Brown chalks it up to a couple of competitive guys losing their tempers after more than two weeks of hand-to-hand combat during camp, he also understands it's best to make sure things get worked out before it becomes a problem. Taylor and Brown patched things up over a lengthy breakfast on Monday - the team's off day - and insist there's no lingering bad blood.
Having Brown pick up the check helped too.
''Brothers get into it, we family,'' Taylor said. ''That's how it is sometimes. Up in Latrobe, getting tired of seeing each other ... so when you have the same blood type, things are bound to happen. But me and A.B. are cool.''
Players mixing it up in camp is hardly new. Usually though, it's typically reserved for rookies or camp invitees who get on edge trying to make the final roster. Not so much with Brown and Taylor. Brown, after all, made the Pro Bowl as a kick returner last season, and Taylor is Pittsburgh's best cornerback.
They got into a shoving match during a drill the first week of camp, though things were considerably uglier the second time around. Brown and Taylor were battling for a pass in the end zone which Taylor won. The two fell to the ground, and when Brown popped up, he connected with a punch to Taylor's face.
It took several players and a helping hand from Colbert to get the players separated. While coach Mike Tomlin shrugged it off, Brown knew he needed to do something to make sure it didn't fester.
''We ironed out our differences and realized how much we mean to the team, him being a leader in his room and me being a young guy, a leader in my room,'' Brown said. ''That's not the way we want to put our look for the fans and our teammates. And that's not what our organization is about.''
Brown and Taylor insist there is no correlation between the dust-ups and Taylor's close friendship with Mike Wallace. The Pro Bowl wideout remains in New Orleans hoping to get a long-term deal, ideally one even more lucrative than the six-year, $42 million contract Brown signed on July 27.
Taylor remains optimistic his buddy will be back in the fold before the regular season starts. The Steelers (No. 7 in the AP Pro32) travel to Denver in the opener on Sept. 9.
''Mike is taking care of Mike right now,'' Taylor said. ''As long as he's working out, getting ready for football, that's all that matters.''
Until then, Taylor will find himself focusing on Brown during practice. They plan to keep going at each other hard. Next time, though, they'll try to remember to stop when they hear the whistle.
''I've been saying this since A.B. walked on the field, that he's special,'' Taylor said. ''He's proven what he's done on the field. He's a guy that can play special teams, punt return and can score touchdowns as a receiver. I just watched him grow and again I look at A.B. like a little brother of mine.''
The two were on their best behavior Tuesday, getting through the afternoon practice without so much as a cross word. The same couldn't be said for rookie offensive lineman Kelvin Beachum and defensive lineman Cam Heyward, who pushed and shoved during a 2-minute drill, drawing Tomlin's ire. He who called the play ''stupid'' though insisted he's not worried about it becoming an issue.
Maybe, but All-Pro safety Troy Polamalu said the blood may be boiling at a slightly higher temperature this year due to an influx of new faces.
''This team may be changing more than ever because of a loss of leadership,'' he said. ''We've been really competing hard out there but this is a different personality team than it was in the past. We're highly competitive, we generally have a very humble team and we approach each practice with a mission to really get better.''
NOTES: The Steelers activated left tackle Max Starks off the Physically Unable to Perform list on Tuesday, though Tomlin says he's still not certain Starks will play in Sunday's preseason game against Indianapolis. Starks is recovering from surgery to repair the ACL in his right knee ... Pittsburgh waived RB John Clay after the second-year back suffered a leg injury on Sunday. The team filled Clay's roster spot by signing rookie free agent RB Jason Ford from Illinois.
---
---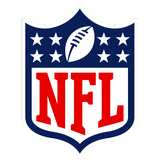 Get more from National Football League
Follow your favorites to get information about games, news and more
---