National Football League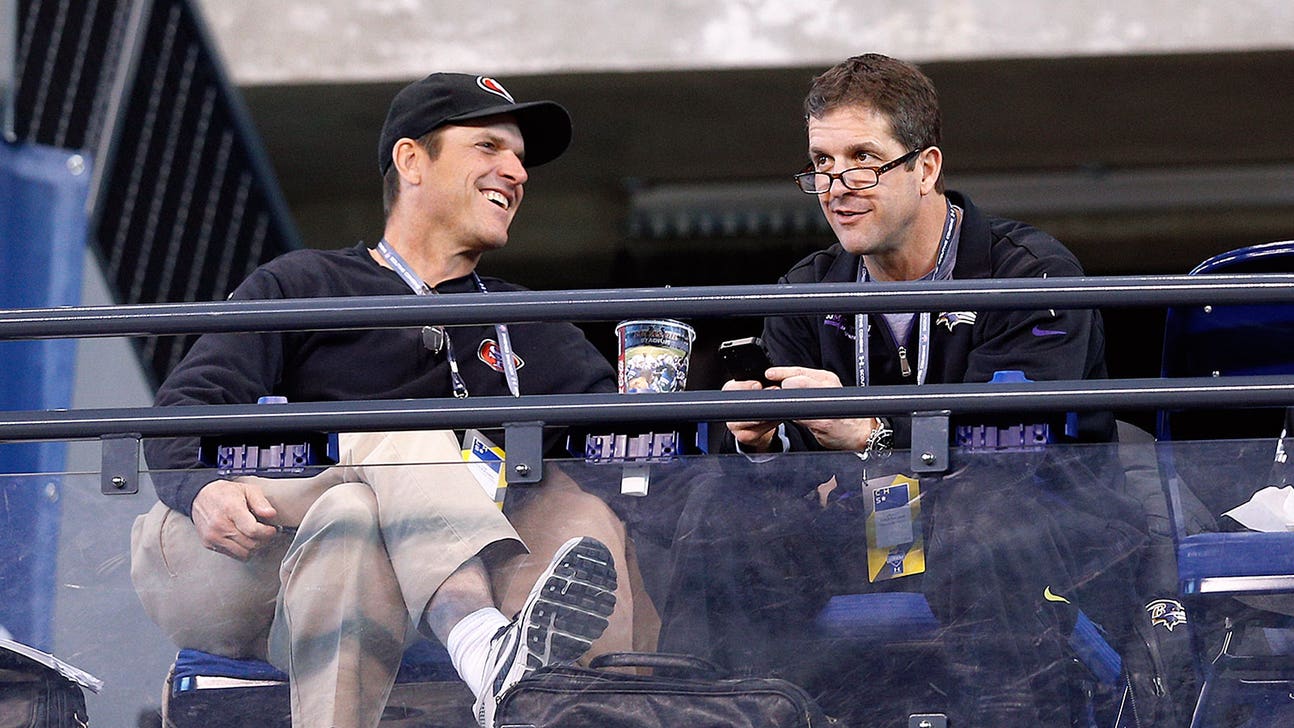 National Football League
Brotherly love: Jim Harbaugh still looking for first win against John
Published
Aug. 6, 2014 3:40 p.m. ET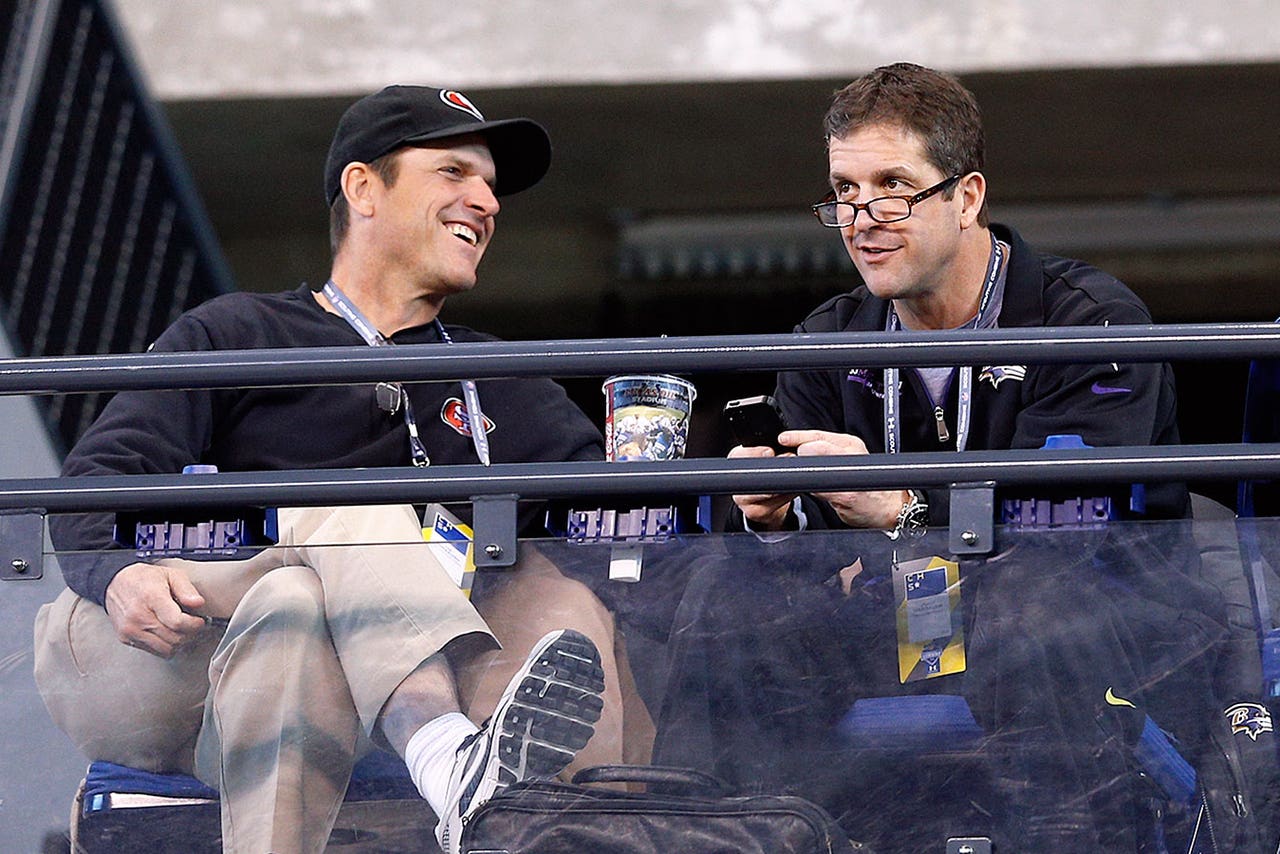 They are NFL coaches on opposite ends of the country, so it isn't often that the Harbaugh brothers have a get-together in August.
The exception to the rule will occur this week.
Jim Harbaugh and the San Francisco 49ers will face John Harbaugh and the Baltimore Ravens on Thursday in the preseason opener for both teams. After that, the teams will practice together on Saturday, Sunday and Monday.
No family gathering for the Harbaughs would be complete without Mom and Dad, so they're joining the festivities. Jack Harbaugh is a former football coach and mentor to both his sons, so it's pretty clear about what the topic of conversation will be at the dinner table.
"It'll be a great chance to get together, but (it's all) football," John Harbaugh said. "So, I guess it'll be exactly what it's supposed to be with our family."
On the field, this encounter will be far less important than the previous meeting between the siblings -- a Super Bowl clash in February 2013 won by the Ravens 34-31. The brothers were also on opposite sidelines on Thanksgiving of 2011, a game Baltimore won 16-6.
In this one, neither team is expected to use its starters for more than one or two series. San Francisco quarterback Colin Kaepernick might work up a slight sweat before taking a seat, and it's uncertain whether 49ers running back Frank Gore will play at all.
"Colin will be a couple drives at the most," Jim said. "Could have one drive, it goes really well, and I say, `That's it right there.' Could have two drives. Won't be much more than that."
Regardless, both brothers will be wearing their game faces. They've been trying to get the best of each other since they were kids, and that won't change just because this game won't count in the standings.
"I enjoy competing," Jim said. "I think the thing that we're going to be doing Thursday night is exactly that. You're competing. It's what it is. (Then) we're joining forces, working together to make both of our ball clubs better."
The Ravens went 8-8 last season and missed the postseason for the first time during John Harbaugh's six-year reign. The coach hopes this game against the 49ers will get the team going in the right direction exactly one month before the regular season opener against the defending AFC North champion Cincinnati Bengals.
"They do some things that we really need to fend off, we need to see," John said of San Francisco. "They put a lot of pressure on the quarterback. They're just a big, stout team, so that's going to be really good for us. Obviously, they're pretty well coached."
The Ravens and 49ers were supposed to have a light practice Friday at the Ravens' home stadium, but that was canceled because the collective bargaining agreement limits the number of consecutive days a team can practice or take part in football activities during training camp. The 49ers considered their travel day to Baltimore to be an off day, but the players' union called it a work day.
So the teams will practice at the Ravens' facility in Owings Mills, Maryland. The objective, as in any practice, will be to get in some hard work and avoid injuries.
"We're going to treat that ballclub like it's our ballclub," Jim Harbaugh said. "Our goal is going to be to take care of them like we would be taking care of each other when our offense is going against their defense."
Of the field, Jim is looking forward to spending time with his niece -- John's daughter.
"I've got to see Alison because her birthday's Aug. 10th," he said. "So, hopefully I'll get a chance to. I'll take the try out of it and deliver the birthday present to Alison."
---
---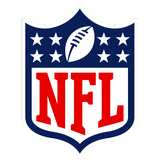 Get more from National Football League
Follow your favorites to get information about games, news and more
---