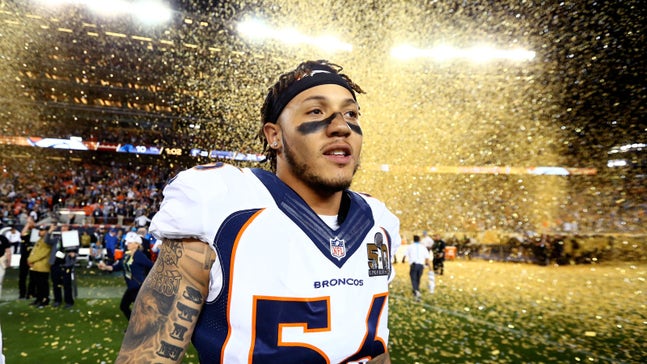 Broncos' Shane Ray gets Chiefs logo tattooed on his back
Published
Mar. 15, 2016 2:23 p.m. ET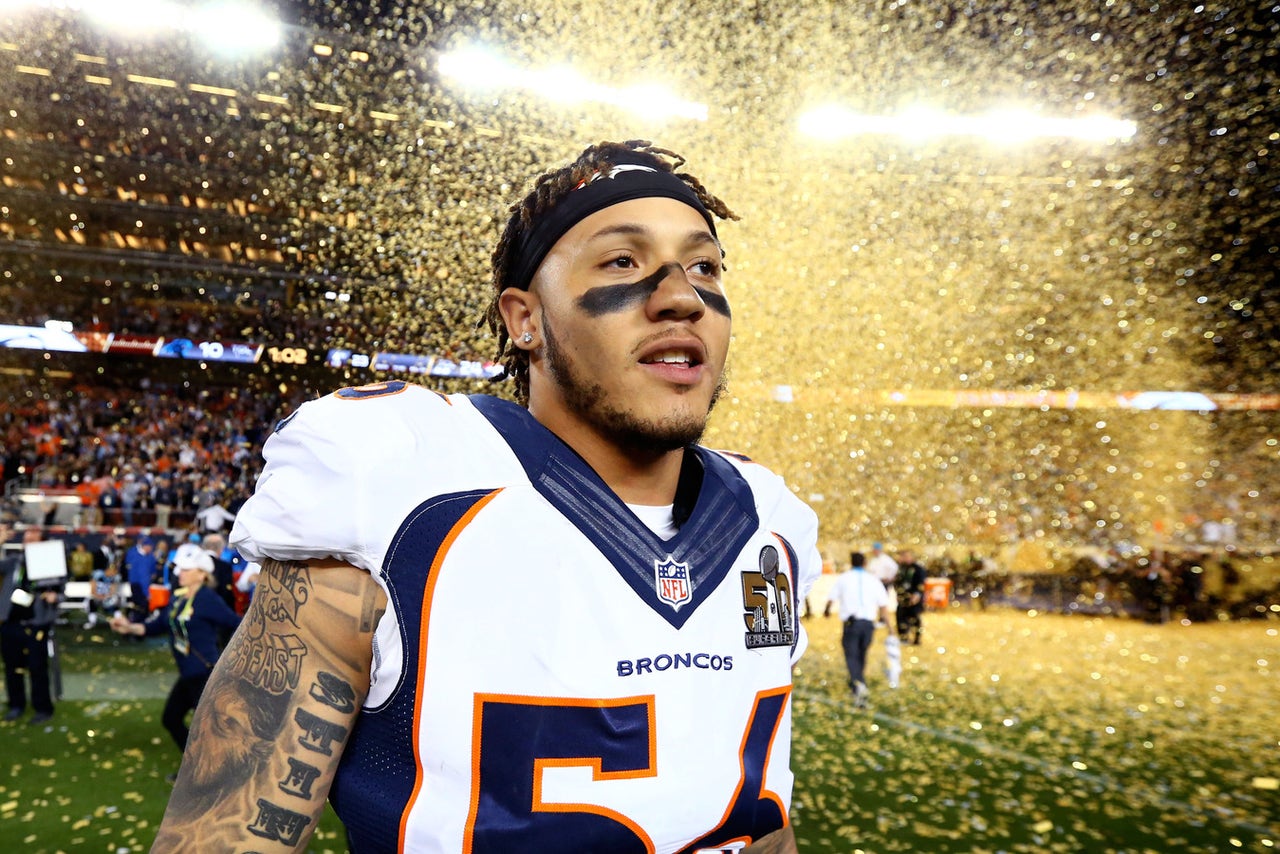 Broncos pass rusher Shane Ray saw his draft stock take a hit last year when he was cited for marijuana possession shortly before the NFL Draft. Ray, out of Missouri, was eventually taken 23rd overall by the Broncos and has since won a Super Bowl after just one year in the league.
On Tuesday, however, he made an interesting move on Instagram. Ray shared a photo of his massive back tattoo celebrating his hometown of Kansas City. Only, he included the Broncos' division rival Chiefs, along with the Royals and Sporting Kansas City.
As expected, Ray received a ton of criticism for the tattoo. No one expected Broncos fans to be OK with the move, of course. In turn, Ray took to Twitter and Instagram to fire back at his critics.
Even Ray's mom came to his defense, telling people to worry more about the upcoming election than her son's ink.
People stop with the controversy! He got a Tattoo of the City with all the landmarks. Get over it! This is his home.@X_RAYted56

— Sebrina Johnson (@brisupermom47) March 15, 2016
Folks need to worry about this election more that the art thats on Shanes back. Thats some real controversy.@X_RAYted56

— Sebrina Johnson (@brisupermom47) March 15, 2016
For what it's worth, Ray's tattoo shouldn't be an issue. It's not a shot at the Broncos or their organization. It's him paying respect to his hometown of Kansas City. Ray's decision to include the Chiefs logo is a questionable one, though -- one he knew would come with some criticism.
As long as he goes out and plays hard, especially against the Chiefs twice a year, everything will be just fine.
Last season as a rookie, Ray had four sacks -- none of which came against the Chiefs.
---
---