National Football League
National Football League
Broncos report to camp, hope to provide healing
Published
Jul. 26, 2012 12:49 a.m. ET

The Denver Broncos reported to camp Wednesday hoping to lift the spirits of a community in mourning over the movie theater massacre in neighboring Aurora.
Several players visited hospitalized survivors and medical personnel in the days after a gunman in full body armor opened fire during the midnight premiere of the new Batman movie, leaving 12 dead and 58 injured.
Coach John Fox said the Broncos will do what they can to provide a measure of comfort to a heavy-hearted community, a role he's familiar with from his time with the New York Giants during the Sept. 11, 2001, terrorist attacks.
''Well, we're going to do our absolute best and we understand the responsibility that comes with being in the Broncos organization,'' Fox said. ''This region, city, state has great passion for the team, there's no doubt. I think our players will feel that responsibility and it's something that we'll talk about most definitely later today in our team meeting.
''I was in New York when 9-11 occurred and a lot of the victims really looked to us and (now, others) will look to us here in Denver, for some uplifting times.''
Quarterback Peyton Manning called eight of the wounded Sunday and Monday while a dozen of his teammates, decked out in their orange jerseys, visited hospitalized patients and those who were treating them.
Some of those same players had gathered a few weeks ago to honor the firefighters who were battling Colorado's deadly wildfires that destroyed hundreds of homes.
''Well, for some negative things that do happen to occur, our guys do a whole lot of good and that was part of that, whether it was the fires or this recent tragedy,'' Fox said. ''I'm very proud of them. They were out there, they want to give back and they want to somehow lift the spirits.''
Among the players making visits to hospitals in recent days was Pro Bowl pass rusher Elvis Dumervil, who was arrested earlier this month on suspicion of aggravated assault with a deadly weapon following a traffic dispute in Miami where a witness said he flashed a gun in his waistband during a confrontation with a female driver.
Dumervil met with the media Wednesday but said he couldn't talk about his case: ''I know you guys have a lot of questions, but out of respect for the investigation, there's not much I can say,'' he said.
Whether or not charges are filed, Dumervil could find himself subject to a suspension by NFL Commissioner Roger Goodell. He said he hasn't heard from the commissioner.
''Well, I think you're obviously disappointed any time you're involved in a situation like that as an organization,'' Fox said. ''Like any situation you're involved in, you have to gather the information, find out to the best you can the facts and then let the process run itself and the truth eventually comes out.''
The Broncos already are preparing for the extended absence of linebacker D.J. Williams, their top tackler, who is facing a six-game drug suspension and a drunken driving trial next month that could sideline him even longer.
''I think it weighs a little bit heavier on the fans' minds because looking at those guys, they're starters, they are key players,'' cornerback Tracy Porter said. ''It weighs on our minds, too. But we also have the confidence in the guys that back them up at the positions.''
The Broncos' first practice is Thursday morning and it'll be the first chance for the public to get a glimpse of Manning in orange and blue.
He joined the Broncos in March after 14 seasons in Indianapolis. The Colts released him after he missed all of last year with a nerve injury in his neck that caused weakness in his throwing arm. They replaced him with No. 1 overall draft pick Andrew Luck.
The league's only four-time MVP has looked good in offseason workouts at Dove Valley, but questions facing him and the Broncos are how he'll hold up at age 36 and whether he'll be the same player he was before he got hurt and needed four neck operations, including a fusion.
''Peyton's done everything humanly possible, both physically and mentally, to get ready for this,'' Fox said. ''I know he's excited, the rest of the team's excited. He's a tremendous competitor and we're very blessed to have him.''
Manning already has had a tangible effect on the Broncos, who jettisoned the popular but confounding Tim Tebow 24 hours after signing Manning to a five-year, $96 million deal.
''When you've won the MVP that many times and you've had the accomplishments on the field that he has, he can't help but have some swagger to him. I think that's contagious,'' Fox said. ''We've said early on that he's the type of player that raises all boats, from how they practice, how they approach practice, I'm talking about his teammates. He's a very unselfish guy, a great teammate and that should be a very positive influence on our team.''
The Broncos won the middling AFC West last season at 8-8 when they were expected to finish last. Now, expectations are that they'll not only win the division again but also go deep in the playoffs.
''It's very similar to the Super Bowl year we had in New Orleans,'' Porter said. ''We have extremely high expectations on this team, starting with Peyton all the way down to the last guy on the roster. Our expectations are not just to get back to the playoffs or hopefully get to the playoffs, our expectations are to get to New Orleans to play for the Super Bowl and win the Super Bowl.''
Porter said he spent his last day of vacation visiting patients who are recovering from wounds they suffered in last Friday's theater shooting.
''They have my highest condolences, honors and my praise,'' Porter said.
Defensive tackle Ben Garland, a Colorado native and Air Force graduate, said: ''It was absolutely inspiring to go and meet some of those people, I mean you're talking about normal everyday Joes that cover up and shield their fiancees, girlfriends, wives, take bullets for a friend, I mean, absolute true American heroes.
''You got to see what Colorado people are all about, and it's truly great people who under terrible circumstance rose to the occasion,'' Garland said. ''Colorado will stand strong. We are a community that will stand strong together.''
Notes: RB Knowshon Moreno and G Chris Kuper, who are coming off broken legs, will both practice Thursday. ... Fox said because of his pending suspension, Williams won't get many snaps with the starters during training camp.
---
Follow AP Pro Football Writer Arnie Stapleton on Twitter: http://twitter.com/arniestapleton
---
---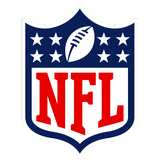 Get more from National Football League
Follow your favorites to get information about games, news and more
---